Listen: David Rabie, Founder and CEO of Tovala, Heats up His Big Goals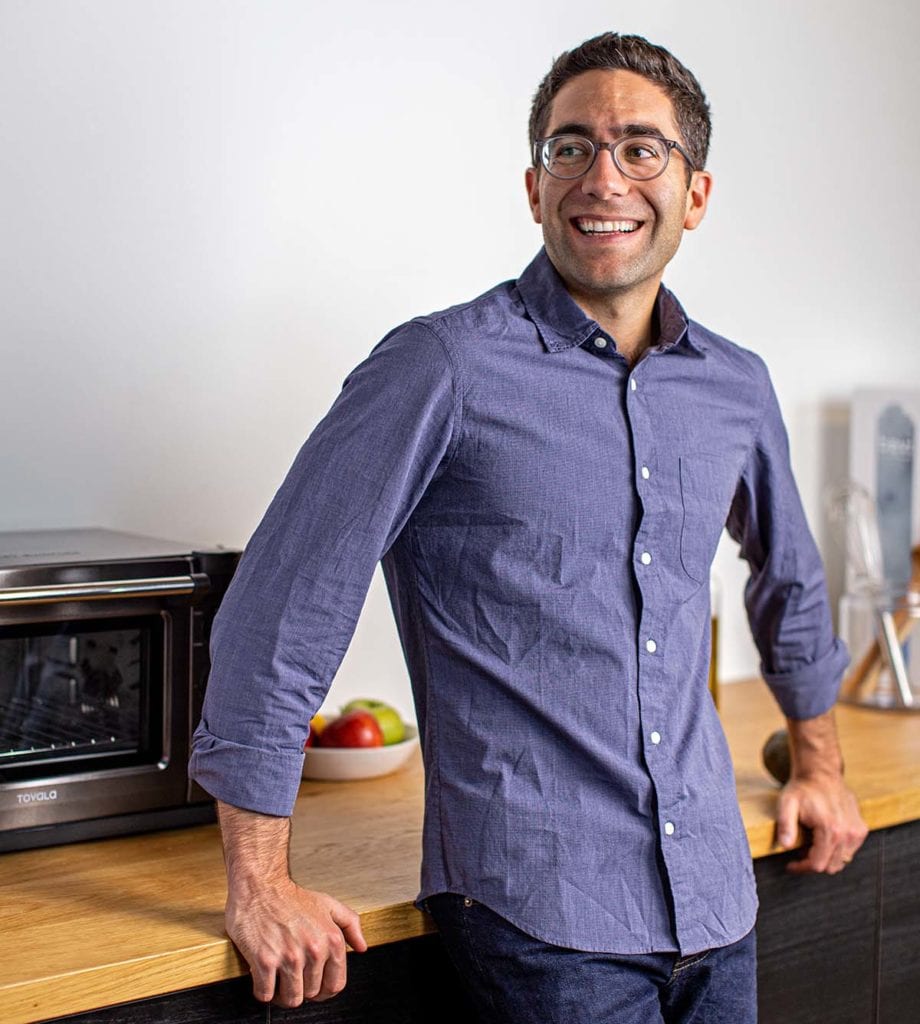 Over the years of hosting #WeGotGoals, we've heard a lot of founders tell us that they want to "Revolutionize X" or "Shake up Y." But when David Rabie, the founder and CEO of Tovala, told me that he's going to "revolutionize home cooking," I absolutely believe him.
That's because I talked to him three years ago just after Tovala started selling to the masses, and I've watched the company deliver on the promises they made.
Tovala's countertop cooking device uses a barcode to tell a smart oven how to combine steaming, convection, broiling and toasting to produce a *chef's kiss* meal. And they promise less than a minute of prep.
Rabie says that's all intended to give you "the best parts of home cooking, but none of the messy stuff – like prepping." Salmon, he said, will steam, bake and broil as it cooks, giving you a perfectly baked, caramelized meal.
But the journey from idea to that smart counter-top oven has been winding, rewarding, and full of the kind of moments that occupy entrepreneurs' dreams. In this week's episode of #WeGotGoals, you'll hear about Tovala's journey to winning the New Venture Challenge at The University of Chicago's Booth School of Business, their time at Y-Combinator, and their successful kick-starter campaign – which, by the way, meant that the company had to build a food production process and fulfill 1,000 orders.
At the time of our interview, Rabie had recently closed a $20 million funding round – the company's Series-B. And as he put it, "Yeah, that's a lot of money."
Resources:
Find Tovala and its menu online and look for a really incredible deal for both Black Friday and Cyber Monday. The Tovala Smart Oven, which normally retails for $299, will be on sale for Black Friday and Cyber Monday for just $99 with 6 meal deliveries. You can also get a deal with the code ASWEATLIFE for $50 off before 1/31/2021.
If you love this episode as much as we do, subscribe to the #WeGotGoals podcast wherever you like to listen to podcasts, including on Apple and Spotify (and hey, leave us a rating while you're at it!).