aSweatLife's Free Digital Workout Schedule for the Week of August 31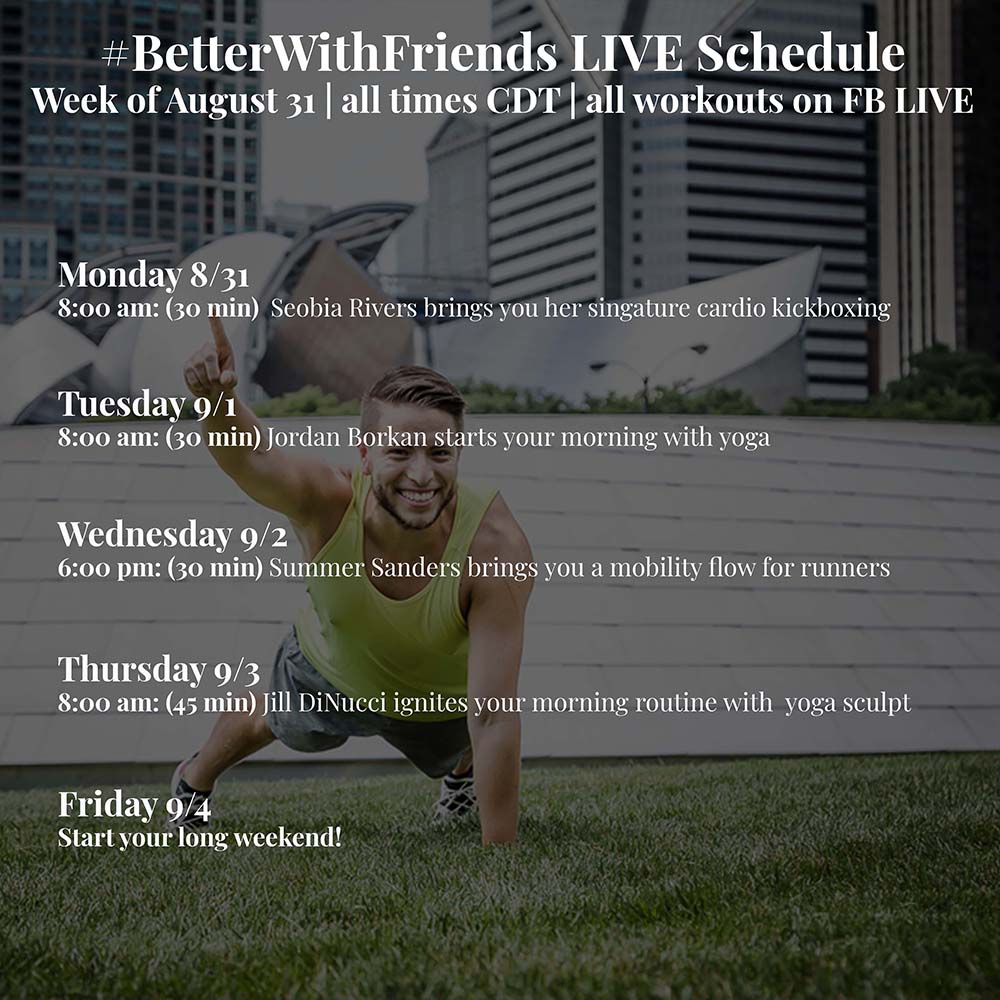 We're as excited as you are to take on a short week. With Labor Day around the corner, we're serving up four days of our free digital workout schedule to encourage you to get offline, outside and enjoy some time to reflect.
We have daily workouts, with one evening time next week and each one is designed to create a little something different in your day.
And remember, if you haven't signed up yet for the the virtual running series, it's going through October!
Here's your digital workout schedule
Remember – all of these workouts will take place on aSweatLife's Facebook LIVE and all the times listed at Central.
Monday 8/31
8:00 am: (30 min) Seobia Rivers brings you her signature cardio kickboxing
Tuesday 9/1
8:00 am: (30 min) Jordan Borkan starts your morning with yoga
Wednesday 9/2
6:00 pm: (30 min) Summer Sanders brings you a mobility flow for runners
Thursday 9/3
8:00 am: (45 min) Jill DiNucci ignites your morning routine with yoga sculpt