aSweatLife's Free Digital Workout Schedule for the Week of August 3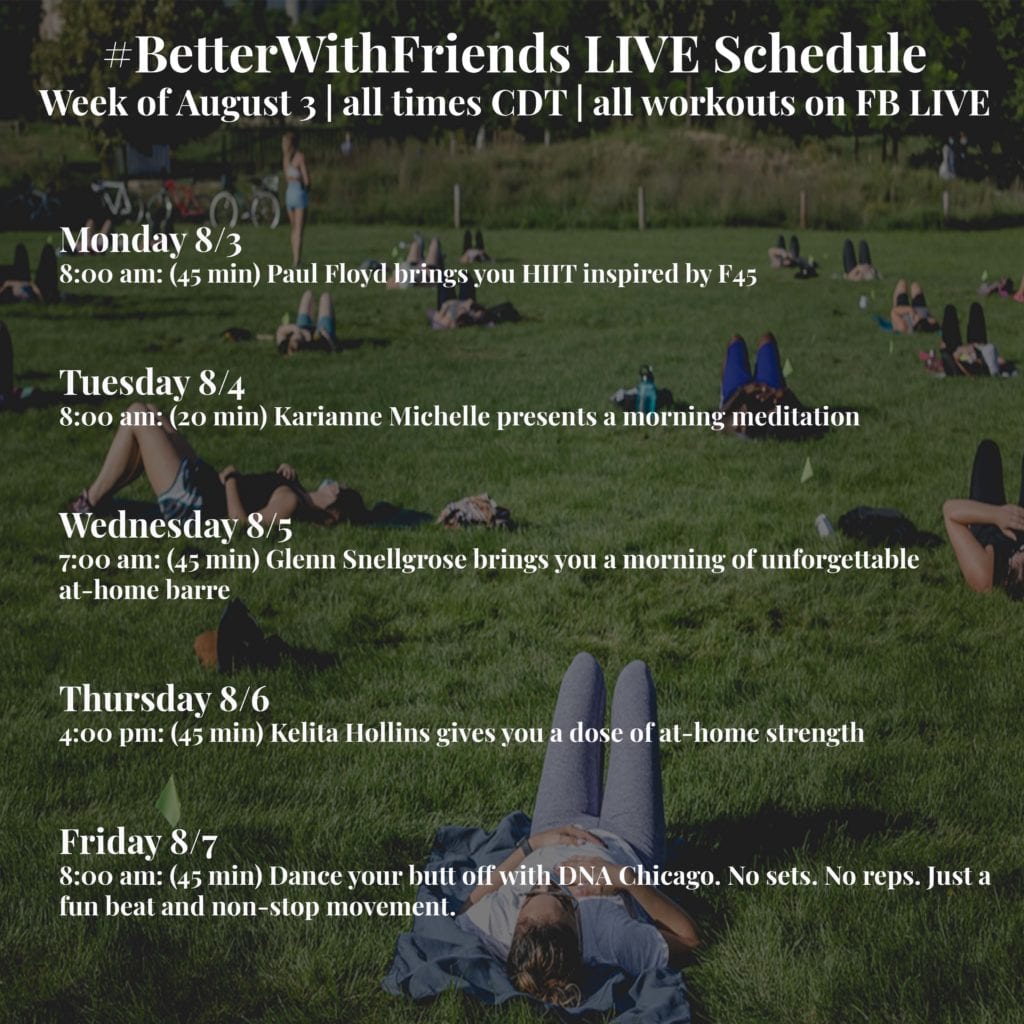 We took two weeks away from our Facebook LIVE workouts – one for #SweatworkingWeek and one to showcase some of our favorite workouts from our time outside of our favorite gyms.
But this week, we're back and we're ready for action with LIVE workouts meant to make your day feel a little different than the others. You'll find one workout a day on Facebook LIVE and – as always, if the times don't work for you, there's a whole library of workouts on our Facebook page and our YouTube Channel.
We're taking a week off from workshops, but we have some very exciting stuff in the works.
Here's your digital workouts schedule
Remember – all of these workouts will take place on aSweatLife's Facebook LIVE and all the times listed at Central.
Monday, August 3
8 am: (45 min) Paul Floyd brings you HIIT inspired by F45.
Tuesday, August 4
8 am: (20 min) Karianne Michelle presents a morning meditation.
Wednesday, August 5
7 am: (45 min) Glenn Snellgrose brings you a morning of unforgettable at-home barre.
Thursday, August 6
4 pm: (45 min) Kelita Hollins gives you a dose of at-home strength.
Friday, August 7
8 am: (45 min) Dance your butt off with DNA Chicago. No sets. No reps. Just a fun beat and non-stop movement.
Let us know!
Did this post help you get closer to achieving one of your goals?