Studio Fitness Equipment Rentals: Helping Owners Stay Connected to Members
Kettlebells, mini bands, even studio-quality bikes: everything must go. If you've seen your favorite gyms handing out their precious equipment, it's not a fire sale. Fitness equipment rentals are another example of small business owners creatively finding nimble ways to retain their clients during the challenging period of social distancing.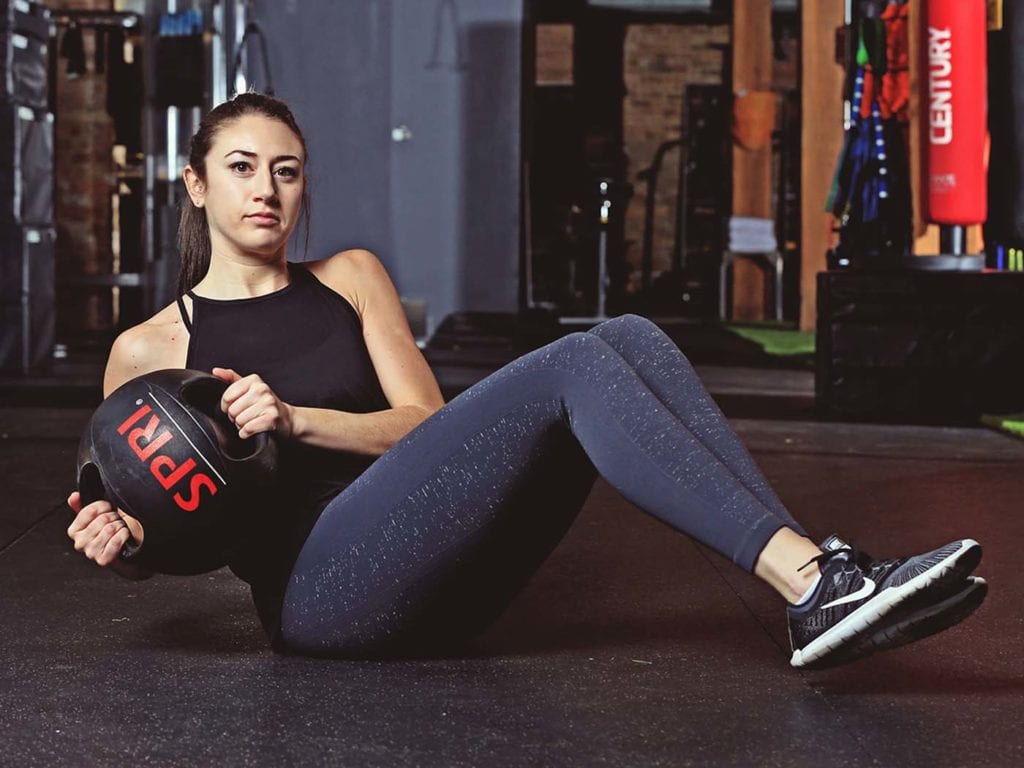 "Kind of early on in this, a physician that's a member said he wasn't going to come into the gym for a month or so but wanted to keep paying membership and do personal training if he could just borrow a barbell for his workouts. A few days later, a nurse had a similar request, then a member that's married to a physician," Adam Kress, owner of River North CrossFit said. "Since then about 100 people have asked to borrow everything from rowers to dumbbells and medicine balls."
And since the studio temporarily closed its doors, Kress said that most members taking advantage of equipment loans and on-demand workouts "wanted us to keep charging them for membership."
The process of checking out equipment was incredibly informal, Kress told us.
"I heard some gyms were charging rental fees and security deposits, but I didn't want to do anything like that," he said. "I don't think I even bothered to keep track of half the stuff people borrowed, I just trusted them."
Ethos Training Systems announced an equipment check-out for members yesterday and is banking on similar member retention as a result. Co-founder Victoria Zahr said that the program was created so the gym's members would stay on through April.
Ethos is coordinating a limited-contact equipment pick-up and requested that members be prepared to return the equipment to the gym when doors are ready to reopen. Zahr and team assured members via email that all equipment will be thoroughly disinfected before classes resume.
Cycle Bar in River North – like most cycling studios – has one fairly expensive piece of equipment at their disposal: studio cycling bikes. Owner Abby Gaulin empowered her members quickly through bike rentals, a tactic she told me she picked up from another cycle studio owner, Liza Solberg of Spynergy Wicker Park.
Through promotion in a single Instagram post, all 48 of the studio's bikes were rented – and quickly.
"After the announcement from the [Illinois] Governor on last Friday, I decided 20 minutes later to post at about 5:00 pm on Instagram. We were sold out by 9:00 am on that next day on Saturday and moved them out of the studio in total by 4:00 pm that same Saturday," Gaulin said.
So fitness equipment rentals are at home. Now what? Digital content.
Once the members check out the fitness equipment rentals home, they need to know how to use it, especially if they're motivated by the hands-on nature of studio fitness.
At River North CrossFit, coaches have been hosting online workouts for members over Zoom with primarily bodyweight exercises. Coaches also are giving an extra perk: one-on-one training for all monthly members at no extra charge, Kress said.
Ethos Training Systems took a high-touch approach, giving member four new benefits that they can access from their living room: written programming through the TrainHeroic app, live streaming classes on their MINDBODY site powered by Zoom, complimentary one-on-one accountability support sessions, and a piece of the gym's new apparel.
CycleBar River North benefits from the support of its franchisor, which is making workout content readily available on Facebook. But Gaulin's team worked to keep the community sweating and united with LIVE Instagram rides featuring her studio's instructors.
"This has been the most fun for me to see people interact virtually with instructors during the ride," Gaulin said.