I'm a Boutique Fitness Studio Owner: Here's What I Would (And Wouldn't) Change About My Pandemic Business Model
To say this pandemic has brought most small business owners' biggest fears to real-world existence is quite possibly the understatement of this century. Studio Fit Chicago celebrated our two-year anniversary in February of 2020, and I made the official decision to shut our doors on March 16th, 2020 (one day prior to the Illinois Governor's shutdown mandate, and coincidentally the day after my birthday). Making this decision was one of the hardest, yet smartest decisions I could have made. Who would have known we would all still be on this journey almost a year later?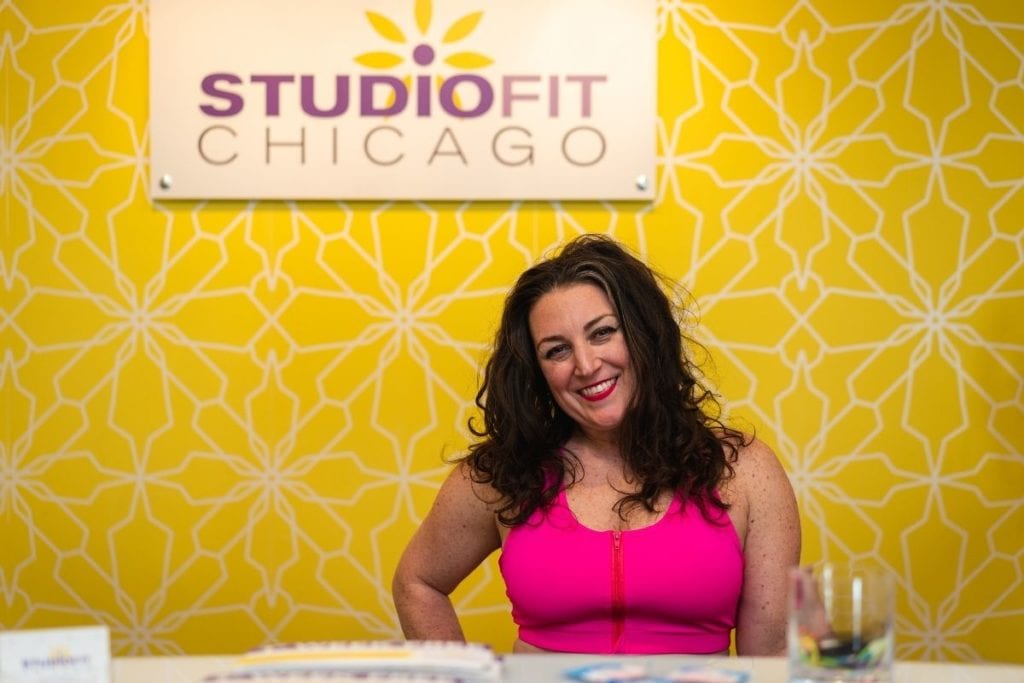 The story began on March 15th, 2020 as my instructor Cassie messaged me asking if she was still subbing my class the next morning because… well.. Chicago had started to shut down. She was all about teaching, yet my stomach was in knots. The thought of putting my community of ladies in danger with a global pandemic on the horizon left me with little to no sleep. So, we shut down that evening. The next morning I went LIVE on Studio Fit Chicago's Instagram letting the SFC community know about my decision and that we would be streaming our first virtual class later on the evening of March 17th, 2020.
What I would have done differently
This leads me to the first thing I would have done differently: virtual streaming. My mentor and I were talking a few months prior to shutdown about the virtual component of my business and how to implement it. I had reservations about virtual streaming because Studio Fit Chicago is a women's only studio; we're proud of the safe space we provide for women, and I didn't want to let in more variables that could potentially compromise that.
Instead, a global pandemic pushed me outside of my comfort zone and made the virtual streaming a necessity to continue to build the SFC community. If I had taken this advice the FIRST time, my business would have already been experienced and likely profitable in the virtual fitness sector instead of playing catch-up.
Luckily, I took immediate action and continue to invest in HD Virtual, on-demand, and much more to make my business successful. Virtual will NEVER go away and is essential ESPECIALLY when running a hybrid model with a brick-and-mortar-studio (now, we have out-of-state members who may never step foot in the studio).
Thanks to the Rona, I've learned having a contingency plan for my studio is an absolute necessity.
What I wouldn't change about my business during the pandemic
As of February 1st, 2021, we have just now reopened. Studio Fit Chicago decided to stay closed during the initial 25% capacity reopening, as it didn't make any sense from a business perspective. Even when Chicago hit 40% occupancy for about a month and we started to toy with the idea; I saw the Covid numbers growing rapidly and got that gut feeling again that we were heading for another shutdown. Sure enough, that's what happened.
The reason we didn't reopen at that time is because it costs a shit-ton of money to reopen and close a business. Your overhead costs are increasing (PPE, cleaning, personnel, and much more), but you make less money by having a decrease in clientele. To only take in a quarter of your revenue and then almost double your cost to run the business is absolutely devastating. Even if you received an EIDL, PPP or other stimulus or loan, that would only give you approximately a 2-3 month cushion. Most small businesses weren't prepared for almost a year of this. Stimulus packages in other countries like Denmark, Germany, and Canada have provided small business owners with compensation to stay closed during their shutdowns.
Did we want our vibrant community back together again in-person? Absolutely. But we have to focus on the long term goal of Studio Fit Chicago, and THAT is why we're able to reopen today.
The best solution of all? Believe in local.
So, now that you know what I would and wouldn't change as a fitness studio owner in hindsight, let me tell you what I think would be the best solution of all, regardless of whether or not YOU own a fitness studio: invest in your local community.
Be conscious of how you spend and what you spend it on. Isn't it amazing to know that spending that little extra allows you the ability to shop at your local grocery store and your local restaurants, hairdresser/barber shop, nail salon, fitness studio, coffee shop, etc? When you invest in your community, you get back tenfold what you put in. You're not only helping businesses thrive and survive; you're also building a flourishing community around you. Don't you want a neighborhood that's fun and vibrant to live in? This is how we make this happen: we support small businesses!
So, my challenge for you is this: The next time you're on auto-pilot shopping, stop, research, and find out if there's a local business within your community you would like to invest in. YOU can be the one who makes the difference in keeping a small business alive!