Start Small and Dream Big: What We Learned About Giving Back on the #WeGotGoals podcast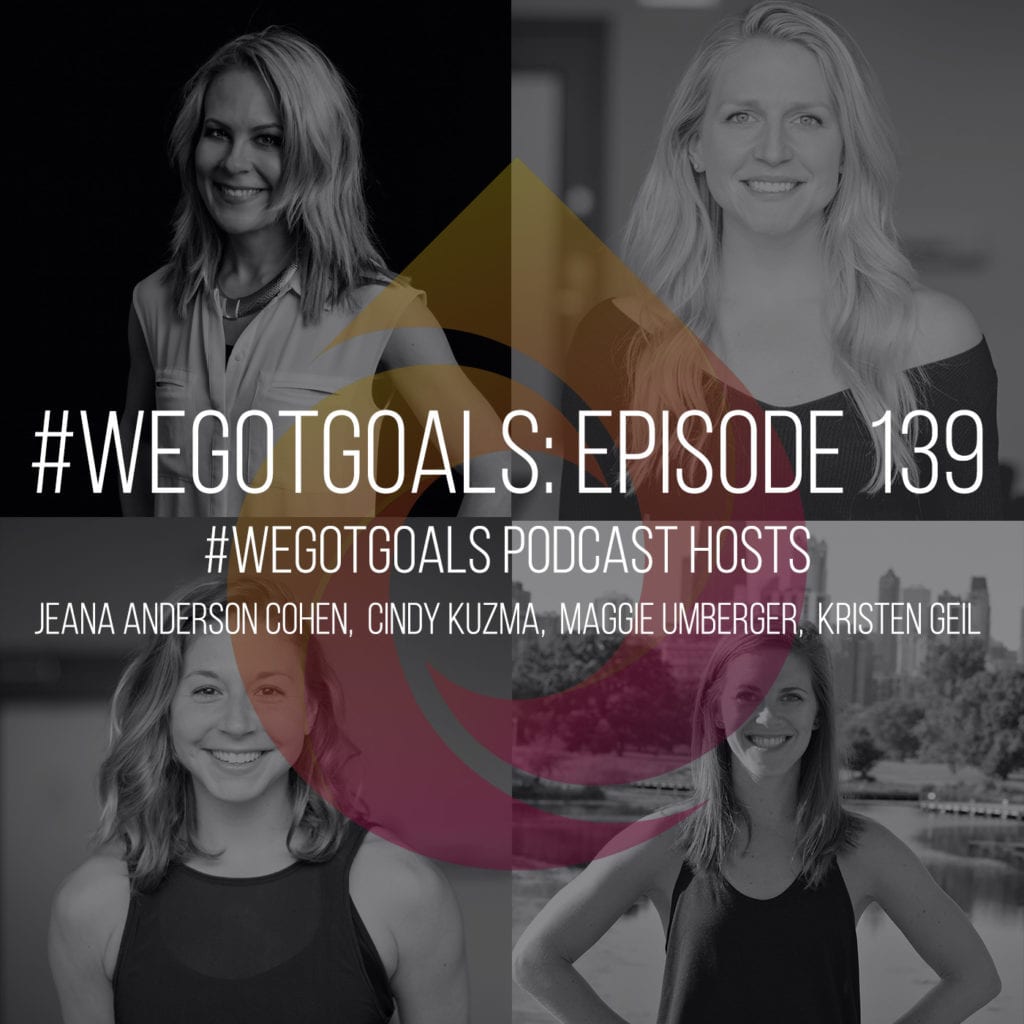 Eddie Sandoval set out to bring a traditional food from his homeland to the masses—while supporting those who shared his heritage. Betina Gozo has used her influence as a celebrity trainer to marshall resources for children in need, giving back through the Dance With Mweyne Foundation.
And Steve Umberger, co-host Maggie's dad, used his theatrical talents in an entirely new way, inspiring dialogue between very different communities in their hometown of Charlotte, North Carolina.
This past quarter, we talked to these inspiring guests—and more—on the #WeGotGoals podcast, as we explored the theme of Contributing Generously. Along the way, we were struck by the way these big thinkers followed their guts to big-hearted accomplishments, and found more than a few gems that changed the way we thought about our own altruism.
We discuss:
2:26: The powerful moments that stood out for us from our interviews
6:40: The way intuition guided guests to worthwhile endeavors
10:40: How some of their efforts had multiple layers and dimensions
11:33: How they knew when it was time to dig in on a goal—and when it was time to move on
14:46: Why giving back sometimes requires separating yourself from the outcome of your efforts
16:20: Why, and how, to make an impact in your own backyard
18:02: Specificity, and how it can help you achieve somewhat nebulous-seeming aims
19:06: How we fared on our own goals for contributing generously last quarter (and the help we'd like moving forward)
20:06: What you can expect in season 4 of the #WeGotGoals podcast, heading your way after a short break!
26:51: Some news from me, your co-host Cindy Kuzma, about that next season. My heartfelt thanks to the team, and to you, our listeners, for your support these past three years—and I look forward to joining you.
Links/resources we mention:
If you love this episode as much as we do, subscribe to the #WeGotGoals podcast wherever you like to listen to podcasts, including on Apple and Spotify (and hey, leave us a rating while you're at it!).
Let us know!
Did this post help you get closer to achieving one of your goals?