Alison Rootberg, Founder of Wellness4Every1, on How She'll Impact 600+ Chicago Schools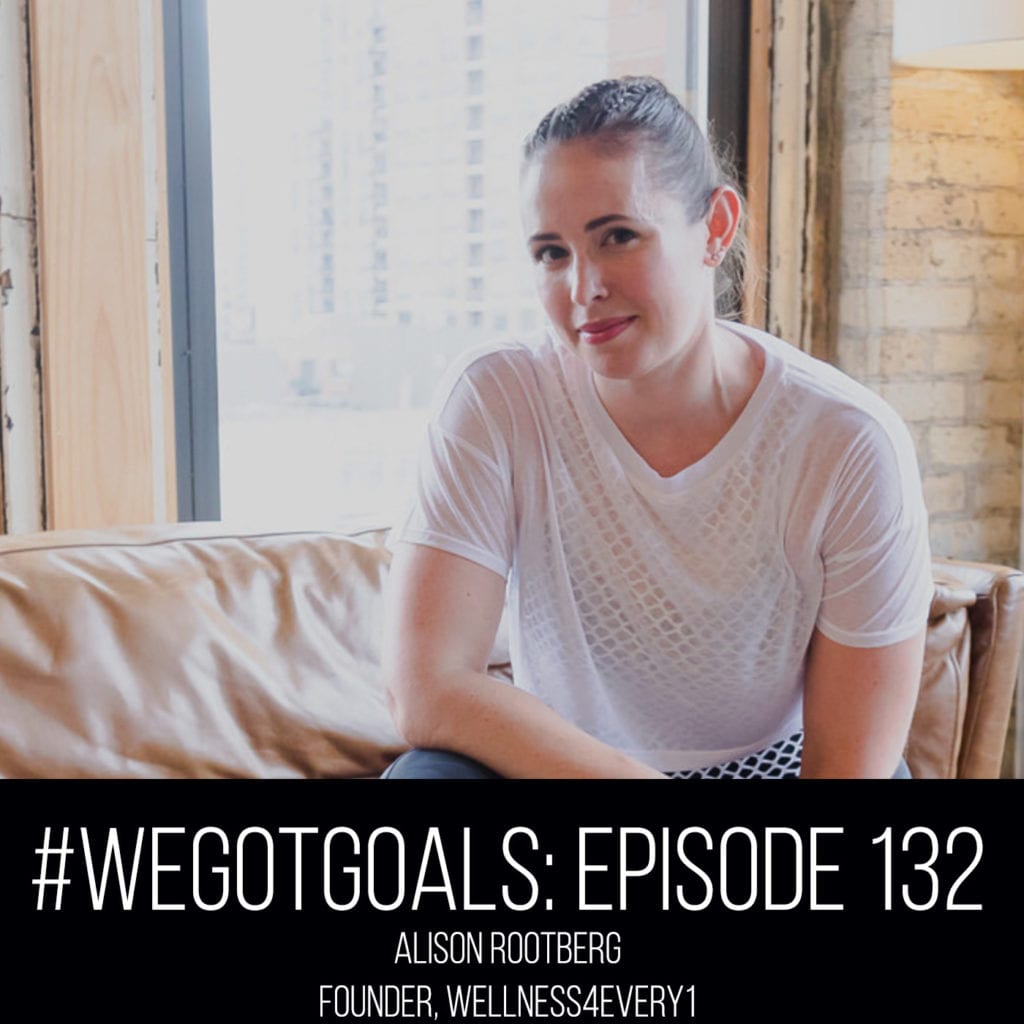 In the spirit of our current "Contributing Generously" theme, we went back to a past podcast guest who's deeply involved in the intersection of Chicago's public schools and health and wellness. Meet Alison Rootberg, a long-time friend of aSweatLife and founder of Wellness4Every1, a Chicago wellness company building strategic partnerships to fund arts and physical education opportunities for Chicago students.
As Rootberg started teaching dance classes around Chicago, she was shocked to find that many schools didn't have art, music, dance, or theater —and she realized there was an opportunity to help, funding Wellness4Every1 as a result. Eventually, that mission also evolved to expanding programming to build social and emotional skills through activities like yoga, meditation, and mindfulness. And she does it all on a budget, too: Wellness4Every1's whole budget revolves around $4 per student per hour, she tells me in this interview.
This year, Wellness4Every1 is focusing on physical education, which is the most underserved program in Chicago Public Schools. Even more significantly, they want to provide resources for every single Chicago Public School—all 600+ of them. That's what we in the start-up business call 10x-ing it, and it's NOT easy.
Undaunted, Rootberg says, "My whole life, I always kind of had these big ideas, and people were like, 'I don't know that that's possible…' and I'm like "Oh, well, watch! Here we go."
Listen to this episode and try NOT to fall in love with Rootberg's optimism and genuine desire to help—we dare you.
Highlights:
8m 40s: Rootberg discusses a big goal from her past: creating a new source of funding for Chicago Public Schools through Wellness4Every1.
12m: Rootberg discusses her big goal for next year: expanding Wellness4Every1 to working with all Chicago Public Schools (over 600 of them!)
14m: Rootberg explains why physical education is the most failed class in CPS high schools and offers a few thoughts on how we could modify PE curriculum.
17m 45s: Rootberg shares the origin of the monthly #Sweat4OurSchools workouts and how they were born out of a bit of failure.
21m 15s: We discuss how Wellness4Every1 has leveraged community to further their mission.
27m 30s: Rootberg's favorite success stories and warm, fuzzy feelings that make it all worth it. "It's those personal connections that were a huge foundation for us creating our programming."
29m 40s: We discuss Give Back Gifts, Wellness4Every1's December giving initiative with Maelle, Lifeway Kefir, Addison-Ashland Florist, and Imperfect Foods.
Resources mentioned:
If you love this episode as much as we do, subscribe to the #WeGotGoals podcast wherever you like to listen to podcasts, including on Apple and Spotify (and hey, leave us a rating while you're at it!).