How Celebrity Trainer Betina Gozo Launched the Dance With Mweyne Foundation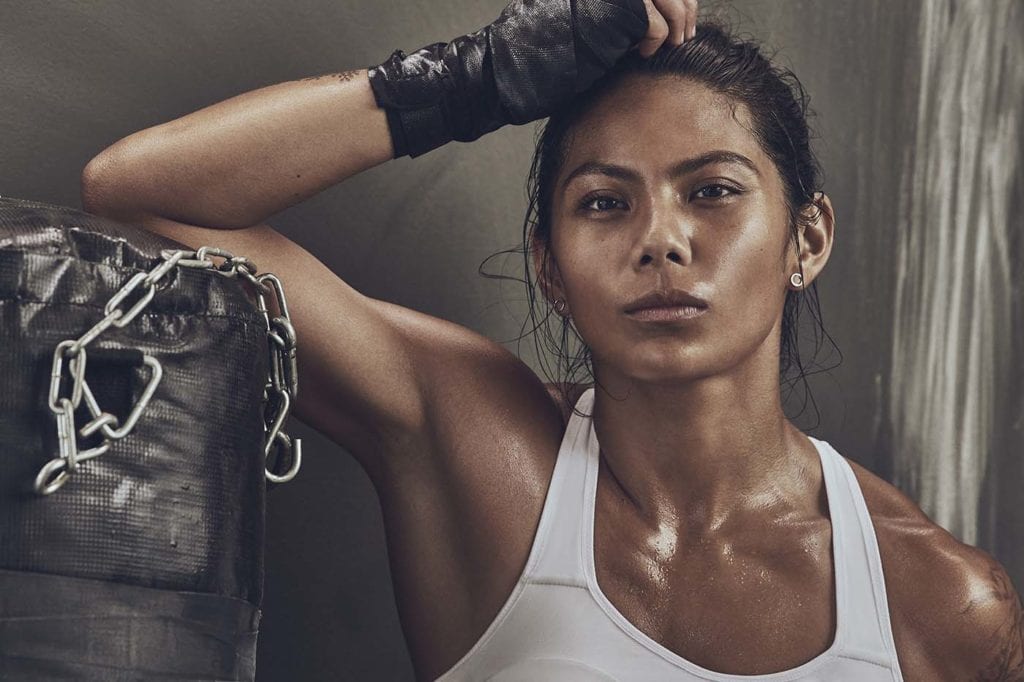 Celebrity Trainer Betina Gozo and I met in a gym before "Celebrity Trainer" came before her name, though she's always had a larger-than-life spirit. With a light and infectious energy, she's a human tractor ray.
It was only natural that we took our in-class relationship to the next level: after a few workouts led by Betina, I asked her to be my friend.
And over these years we've seen each other grow, change and evolve. The most marked change took place for Betina after she moved away from her home-town of Chicago – first to Portland, then to Los Angeles.
Today, Betina is the founder of the Dance With Mweyne Foundation, a Nike Global Master Trainer, and sits on the Women's Health Magazine's Advisory Board. She also trains famous people in her spare time.
You can hear us catch up about her goals, what she's proud of and how she's changing the world on this week's episode of #WeGotGoals.
2:20: Betina shares how she tries to define herself by what she does, not by her titles, (but if you want to get fancy, she's a Nike Master Trainer and is on Women's Health's Advisory Board)
4:30: Betina talks about one of her original goals: to be the "nice version of" a celebrity trainer you've seen on reality TV.
6:35: Jeana and Betina talk about how their friendship started and evolved.
7:35: Betina talks about the life of playing in a cover band in Chicago and running the bar/bat mitzvah circuit.
9:20: Betina talks about being selected as Women's Health's Next Top Fitness Star and how she benefitted from the relationship.
12:20: Betina shares how her foundation – Dance with Mweyne – started from a trip that she took to Kenya.
15:15: Betina outlines the evolution of the foundation – fundraising, creating community and raising awareness.
18:54: Betina talks about how she's protecting herself, her sleep, and her recovery "so that she can give to others."
21:00: Betina talks about her future goal: integrating her passion for Dance with Mweyne and her life as a fitness professional.
22:20: Betina shares the mission at the heart of Dance With Mweyne – disability awareness.
24:22: Betina talks about embracing the turns of life, especially as she integrated her life as an entertainer, a fitness professional, as an aid for a friend with special needs.
26:29: Betina talks through the experience of intuition and how it guides her – for everything from starting her foundation to moving to LA.
28:20: Betina talks about her Sneaker Ball event that raised funds for Dance with Mweyne.
Resources mentioned:
If you love this episode as much as we do, subscribe to the #WeGotGoals podcast wherever you like to listen to podcasts, including on Apple and Spotify (and leave us a rating while you're at it!).