Podcast ReShare: Four #WeGotGoals Guests Share Perspectives of Equity in Fitness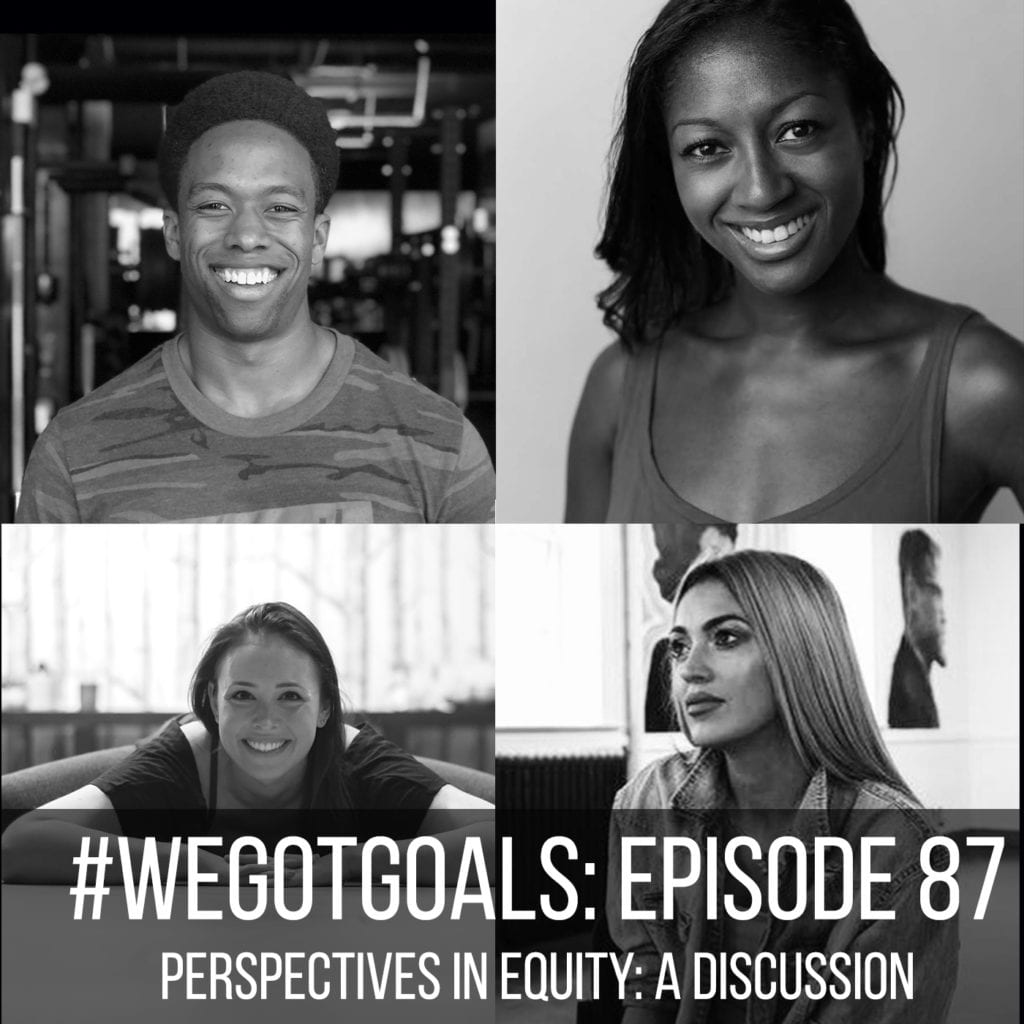 During this quarter of the #WeGotGoals podcast, we've had the opportunity to interview guests who have big goals to contribute generously to their respective communities. I couldn't help but recall an impactful episode we shared last season – a round table discussion among four separate guests about making wellness accessible and inclusive for all.
On this episode, Cindy Kuzma chats with Caullen Hudson, Tanya Lozano, Allison Rootberg and Ashley Rockwood – all fitness movers and shakers in Chicago who are doing big things for their communities.
From this episode, you'll hear them talk about the uphill battles they've faced (and continue to face) in their pursuit to make lasting contributions to the organizations they run.
Alison Rootberg is the Founder of Wellness4Every1, which aims to provide quality wellness programming to corporations while giving back to the community. These programs aim to educate and increase the health and productivity of everyone participating.
Caullen Hudson is the founder of SoapBox Productions, a film and social activism non-profit which utilizes media to power and sustain social movements for a more equitable and creative world. His team produces scripted narratives, documentaries, promotionals, written articles, educational initiatives, and Caullen himself uses his own fitness platform to reach even more individuals to start important conversations.
Tanya Lozano is the founder of Healthy Hood, which was created to address the 20-year life expectancy gap in Chicago between communities such as Pilsen and other, higher income communities. In partnership with the Youth Health Service Corps, Healthy Hood provides quality fitness and dance classes at an affordable price to the underserved.
Ashley Rockwood is the founder of Free MVMT Shop, first a pop-up space in Chicago and now a brick-and-mortar location in the heart of Lincoln Park. It is a space built to make people feel totally comfortable to come in, drop their expectations at the door, and just move.
Remember you can subscribe to the #WeGotGoals podcast wherever you like to listen to podcasts, including on Apple and Spotify (and hey, leave us a rating while you're at it if you can! It helps others find us!). And stay tuned for next week when we wrap up Season Three of the #WeGotGoals Podcast and let you know where we're headed in Season Four!