5 Futuristic Wellness Products We Saw at CES 2020
I attended CES for the first time this week, which is the mecca for all things tech. As someone who is admittedly more about practicality than bells and whistles, I was surprisingly dazzled by everything from televisions larger than my first post-grad apartment to AI (artificial intelligence) integrated into everything possible. However, what I was most drawn to were lifestyle products that were affordable, attainable, and currently available (or will be very soon). Here are a few that truly stood out to me.
LG TONE Free HBS-FL7 Ear Buds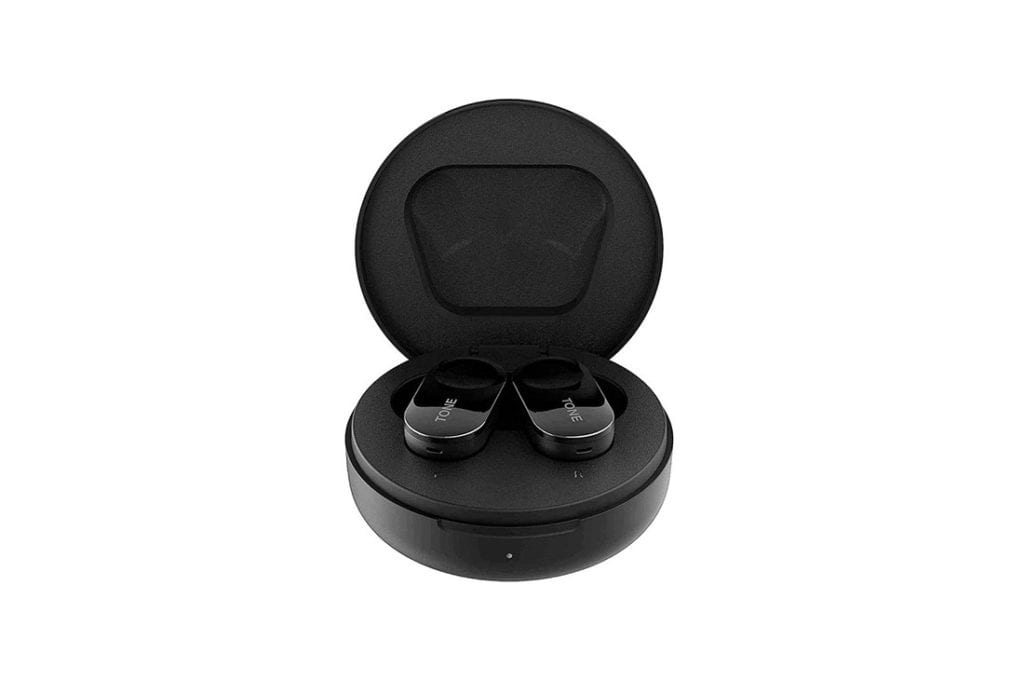 These earbuds, which debuted at CES, sound incredible, but it is all of the other great features that make them unique. My personal favorite (as someone who admittedly has super dirty earbuds a lot of the time) is that the UVnano Charging Case reduces bacteria. This is especially important for anyone who uses their earbuds at the gym or throws them in their handbag or gym bag.
They're also water and sweat-resistant, which also makes them ideal for outdoor use.
But perhaps the most notable feature is that five minutes of charging gives you an hour of listening time. No more waiting around to work out (and potentially losing your motivation)—what a time saver!
LG PuriCare Mini Air Purifier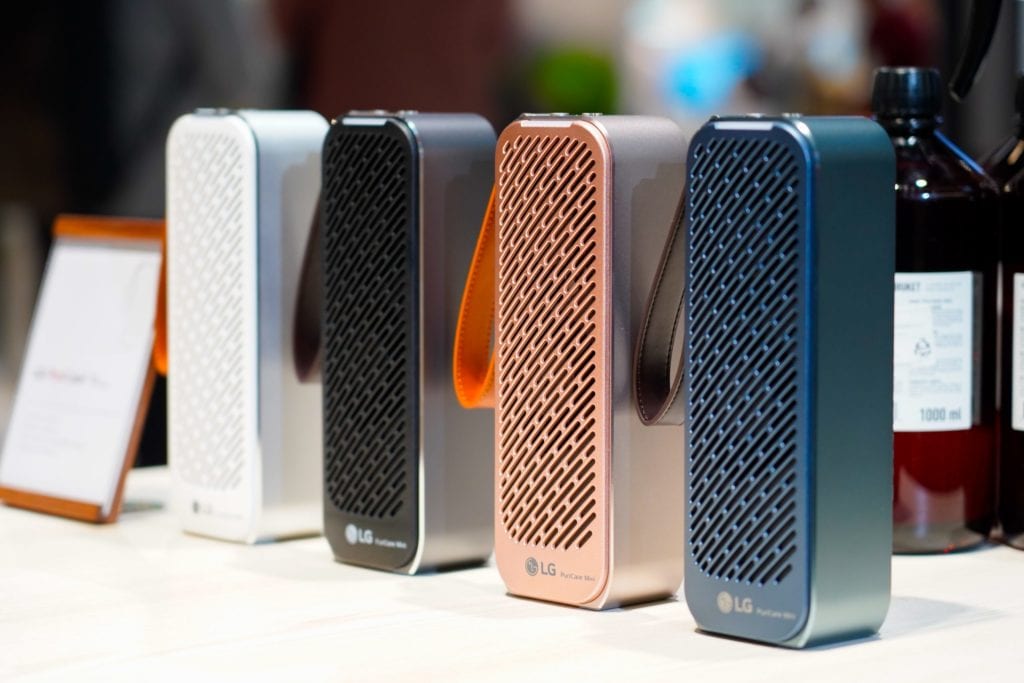 If you have allergies, you know how important air purifiers can be (raising my hand). This one made its debut at CES and might be the most portable air purifier I've ever used at just 1.2 pounds.
I spoke with a representative from LG who told me she even keeps it out on her airplane tray table (we all know airplanes are just tubes of germs). But it's also useful for office desks (hello flu season) and to keep on your nightstand while you sleep. Currently priced under $200, it's not a luxury item, but rather a wellness necessity.
It even holds an eight-hour battery charge via USB. There's also a Bluetooth app that can tell reveal the quality of your air. But the question is— do you really want to know?
Power Plate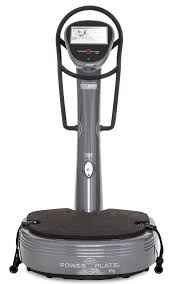 As a member of PlateFit in Los Angeles, I'm already a major fan of Power Plates. If you've never worked out on Power Plates before, it's a surface where you can perform a variety of exercises from barre to HIIT and even TRX. The plate vibrates 25 to 50 times a second, which makes your muscles work much harder. The workout ends up being shorter but far more intense.
Power Plate has two new devices for home use. The my7 has 250 preprogrammed workouts, customizable programs and 1,000+ individual exercises built-in. It's nothing like Peloton, but essentially, you can take a class on a built-in screen. For the average person (with a bit of extra cash because it's nearly $8k) who wants to use a PowerPlate without a studio or trainer, this innovation is a dream. It also features built-in hand straps.
Power Plate also offers a more economical and space-saving model, which is called the MOVE. At $3k, there isn't a screen or bars, but there are hand straps. There is also an app with no subscription fee or additional costs that has classes on demand.
YogiFi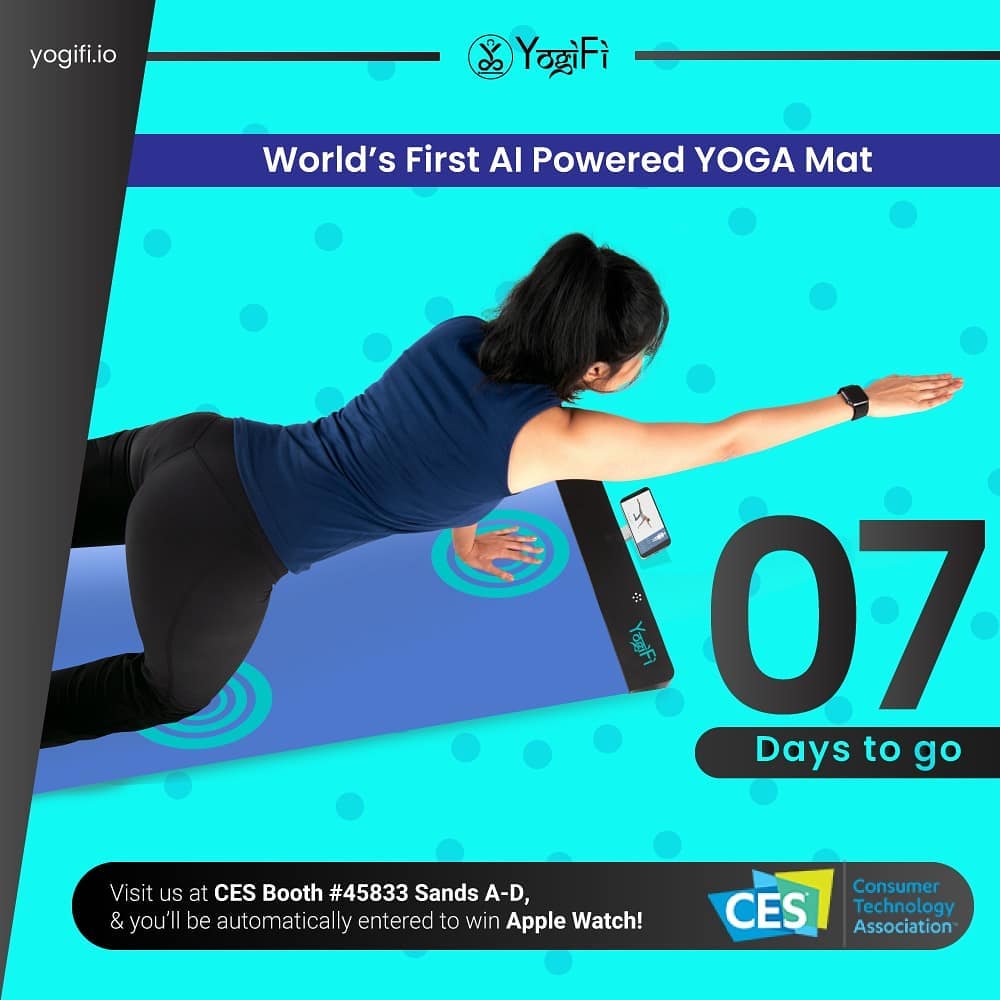 Streaming yoga is great, but there is no way to know if you're doing it right. That's exactly why YogiFi, which was nominated for a CES Innovation Award, is so useful. Called the "world's first smart yoga assistant," this device uses AI and built-in sensors to correct your postures and poses. Just download the app and go through the asanas with a virtual instructor. It also pairs with Apple Watch and Fit Bit.
This is a really practical product for people who want to take yoga but perhaps don't live near a studio or don't have time to schedule in classes.
Ieva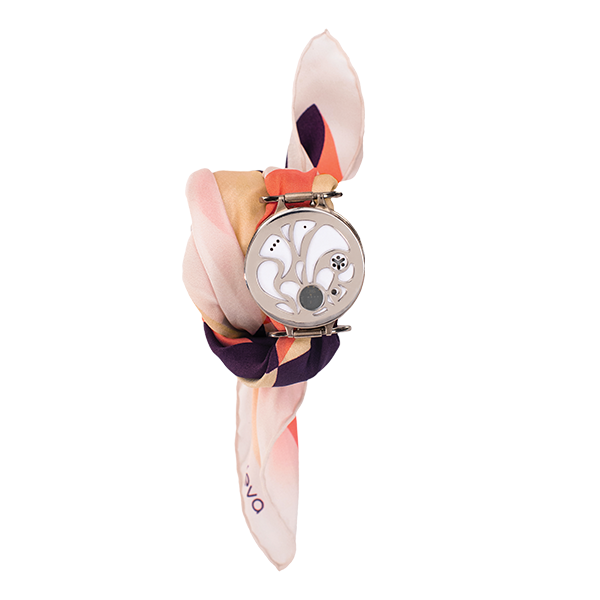 There were more wearables at CES than I can possibly count but Ieva's Twin-C smart jewelry was my personal favorite. While most smartwatches are useful, their aesthetic can be a bit sporty. Bracelets (the little scarf-like straps are so cute), a necklace, and a "bag gem" are available.
But don't be fooled, there's a lot of tech in this little sensor. It tracks your standards stats like heart rate, activity and calories, but also so much more. The device can also track indoor air pollution like VOCs (volatile organic compounds) and carbon dioxide, as well as outdoor pollutants like nitrogen dioxide, fine particles, and sulfur dioxide. It even tracks pollen in the air. And yes, it will tell you the time.