How Celebrity Trainer Autumn Calabrese Makes Progress On Her Goals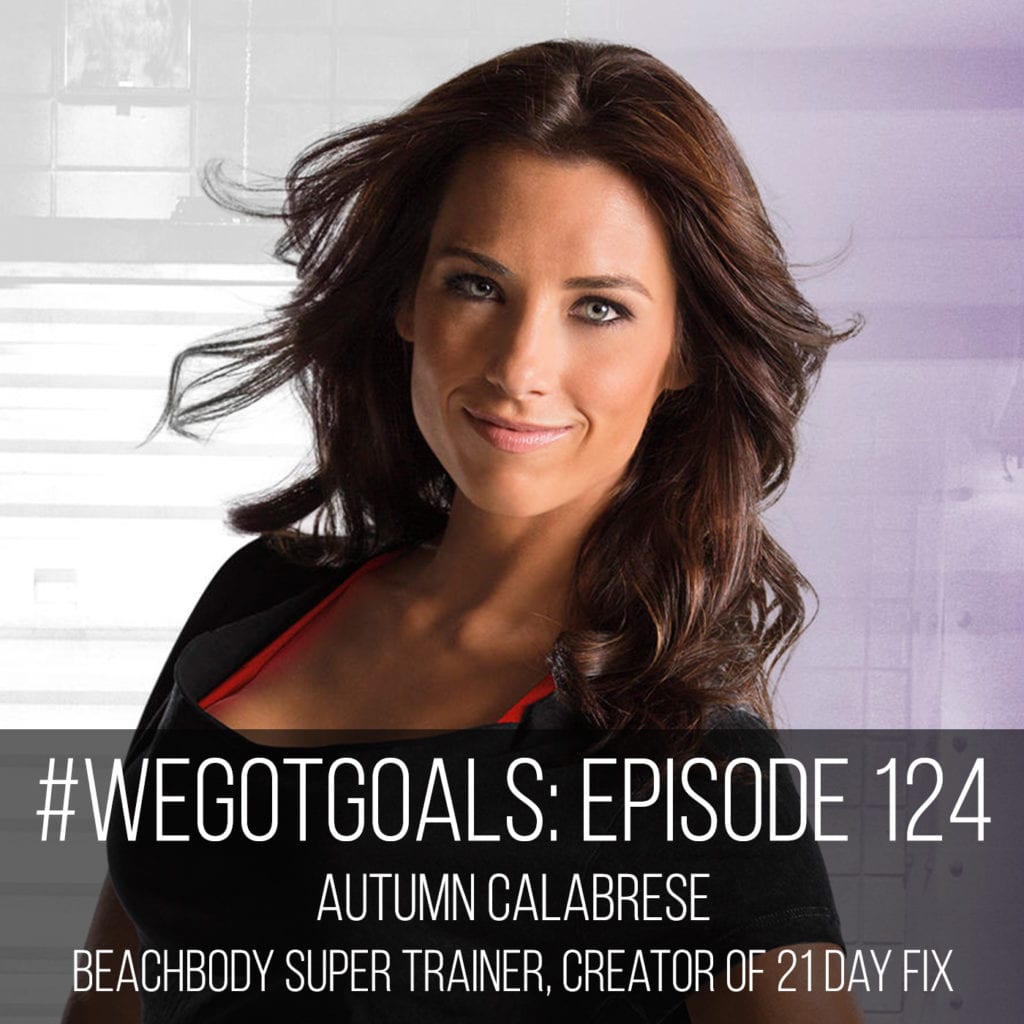 It's not every day you get to talk to someone who's Kardashian-adjacent (although we love catching up with Gunnar Peterson whenever we can). So it was with a little bit of stomach-fluttering that I dialed in to interview Autumn Calabrese, a 15-year veteran trainer who first made her mark in the industry with Beachbody's on-demand workouts and has since expanded into nutrition, cookbooks, a clothing line, and now a stint on E!'s Revenge Body with Khloe Kardashian.
But immediately, Calabrese's warm, Midwestern-nice tone came through over the line, and we connected like old pals as we chatted about goals, her dance background, modeling a healthy lifestyle for her son, and more.
One thing that stuck out to me: "Progress comes under stress," she told me, in regards to why it's so important to switch up your fitness routine in order to see results. "Not bad stress, but you need a stressor—you need time under tension with your weights to build muscle, you need to train in different capacities so that you can get stronger and you can get faster—not getting stuck."
And while she was talking about fitness specifically, I'll be making "progress comes under stress" a mantra for my professional life, too. Dealing with a website redesign and a gift guide launch in the same month? Progress comes under stress. Your host server breaks because you've had too much traffic? Progress comes under stress. You just got that promotion and you're having a bit of imposter syndrome? Progress comes under stress.
Keep that motto in the back of your head as you listen to this episode and carry it with you for the rest of the week—and let us know how it helps you.
On this episode, you'll hear:
4:30: Calabrese talks about her past big goal of wanting to help people in the fitness and nutrition space on a grander scale than just meeting clients one-on-one, a goal she achieved with the help of Beachbody's massive platform.
5:45: On social media's impact on the training industry: "You still have to have hustle, it's just a different kind of hustle."
10:30: On filming for Beachbody, demonstrating a workout as if she's explaining it to a girlfriend, and how she visualizes the at-home client as she's coaching.
13:15: On what helps her feel better, faster, and stronger: "Nutrition is 90 percent of the problem or the solution."
15:30: On why your fitness routine needs to be switched up in order to see results.
17:15: How Calabrese switches up her fitness routine herself.
18:22: Did Calabrese's outlook on fitness change after she had her son? Surprisingly, no—here's why.
20:15: Calabrese's go-to mental health and self-care practices.
22:50: Calabrese on the ~mysterious~ big goals she's working on for the future—and why she thinks it's so important to say your big goals aloud. "I wouldn't be where I am right now without a lot of people" who asked me about what else I was working on. "You can't be afraid to promote yourself."
27:00: On why New Year's resolutions might actually hinder your goals.
Resources:
Autumn's fitness videos and nutrition plans
If you loved this podcast episode with Autumn Calabrese, we'd love it if you took a moment to leave us a rating or a review. You can do that anywhere you get your podcasts (like iTunes or Spotify!)