Three Ambassadors Share What the aSweatLife Ambassadorship Means to Them
[Don't forget to apply for the aSweatLife Ambassadorship. The application window closes Friday, November 15 at 11:59 pm CST!]
If you follow along with aSweatLife, you might already know that we have an Ambassador Program. If you follow closely, you might even know what being an Ambassador entails.
But truthfully, we've seen the benefits of the program show up differently for everyone who participates in it. While we could say that we love the digital workshops, workouts, and meal prep guides the most, it's very possible that an Ambassador will tell you he or she loves the connections among Ambassadors across various industries, or the opportunities to pick up a side hustle, or the accountability that goes along with setting and achieving big goals.
While we can talk about the perks of being an aSweatLife Ambassador all day, we figured it made more sense to share a few Ambassadors' stories to illustrate what we mean. And who better to really share that story than the Ambassadors themselves? Elise, Leila and Allison are all Ambassadors; even though they live in different places, take advantage of different aspects of the program, and use the Ambassadorship in different ways, they find a sense of community within it all the same.
What being an aSweatLife Ambassador means to Elise Navarro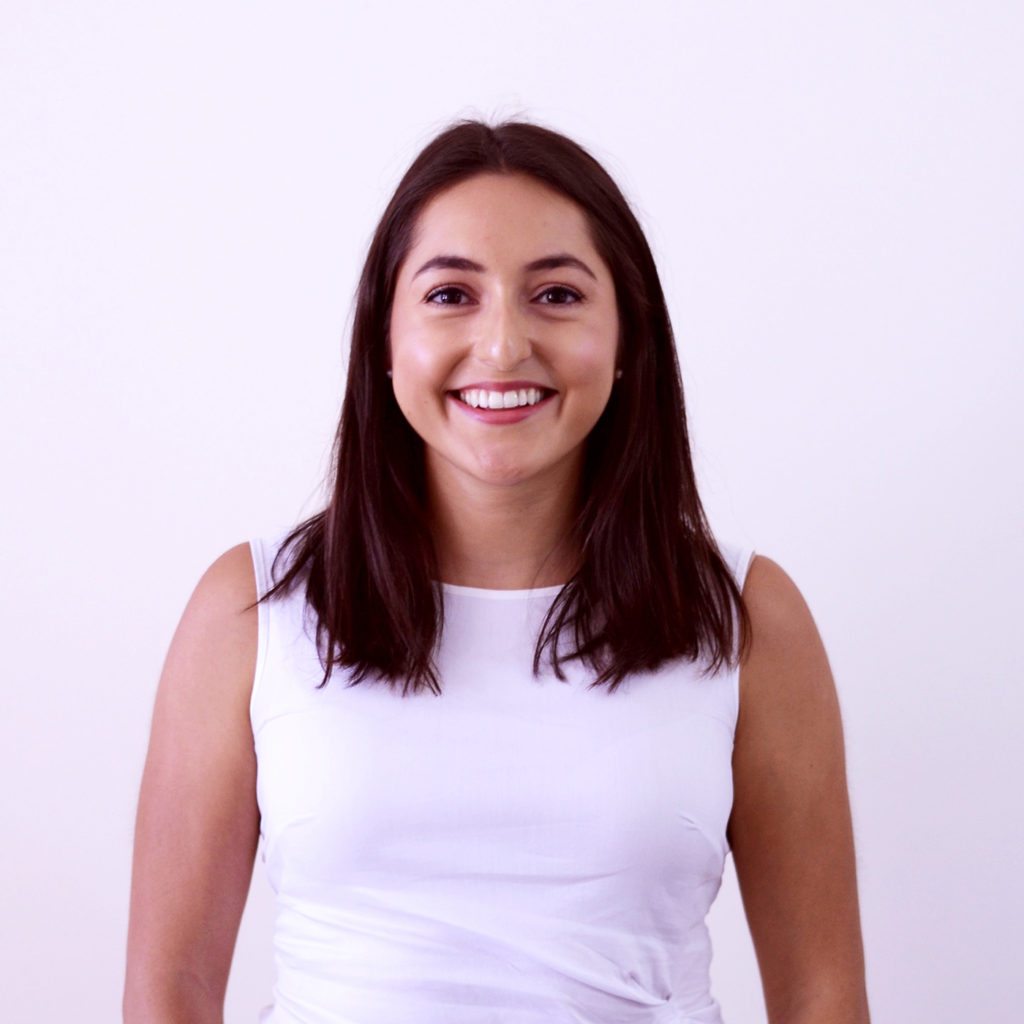 "Being an ambassador is all about community. We are a group of like-minded, inclusive men and women who support and challenge one another. I'm so thankful to be a member of this community and would encourage anyone to join.
The ambassador program has given me the opportunity to try new things and the resources to accomplish BHAGs [big, hairy, audacious goals]. This year, I set two big goals: move to Denver and change my career. Both goals have become a reality in the last few months and I've learned so much about myself in the process. I recently quit my job, moved across the country and am currently enrolled in a nine-week full-stack coding bootcamp. A variety of choices and life events got me here, but it was my fellow ambassadors who really inspired me to take the leap of faith! Although I miss all of the Chicago-based aSweatLife ambassadors, I look forward to growing the ambassador program in Denver!"
How Allison Koch used the Ambassador goal setting session to make big changes over the course of one year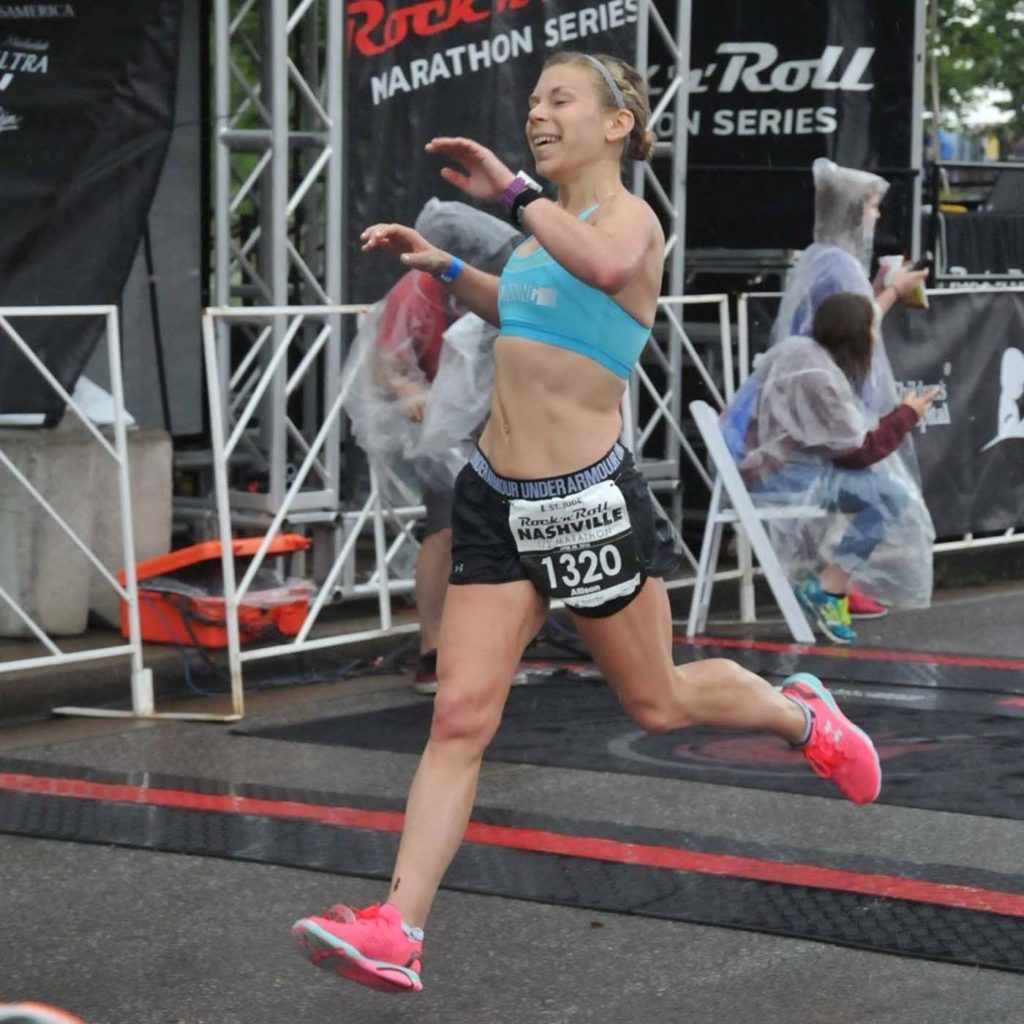 "I was desperately feeling the need to connect with more like-minded individuals and participate in some non-running fitness activities (running is my jam). I decided to apply for the ambassador program and as luck would have it – I was picked to join the 2018 class! The first event I attended was a free goal setting workshop with Aaron Levy, life coach and founder of Raise The Bar. That workshop significantly impacted me and helped me set some BHAGs that I am excited to start to see come to life.
Career-wise I realized in that workshop I was not doing what I feel I was meant to do. We were tasked with envisioning where we'd like to be in the next year, five years and then further down the road. I had not done this in quite some time and what soon became very clear to me was my desire to make my side hustle my full-time hustle. No longer did I want to just dabble in what I was truly passionate about – helping endurance athletes, weekend warriors and fitness enthusiasts achieve not only their health/fitness goals but lead healthier happier lives through a love of food and nutrition.
Gradually I started to put more and more of my time and effort into my side hustle. The more I put out into the universe, the more came back to me. So, this past fall, I revisited those BHAGs I set back in January 2018 and decided to take the big jump and dive in completely. I quit my secure full-time job to devote my time fully to making my private practice a success. It's a scary, exciting and big, hairy, audacious goal but I'm ready and so so thankful to aSweatLife for that workshop and the continuous support I receive from them and other ambassadors."
Learn more about Leila Palizi's goals in and out of the aSweatLife Ambassador program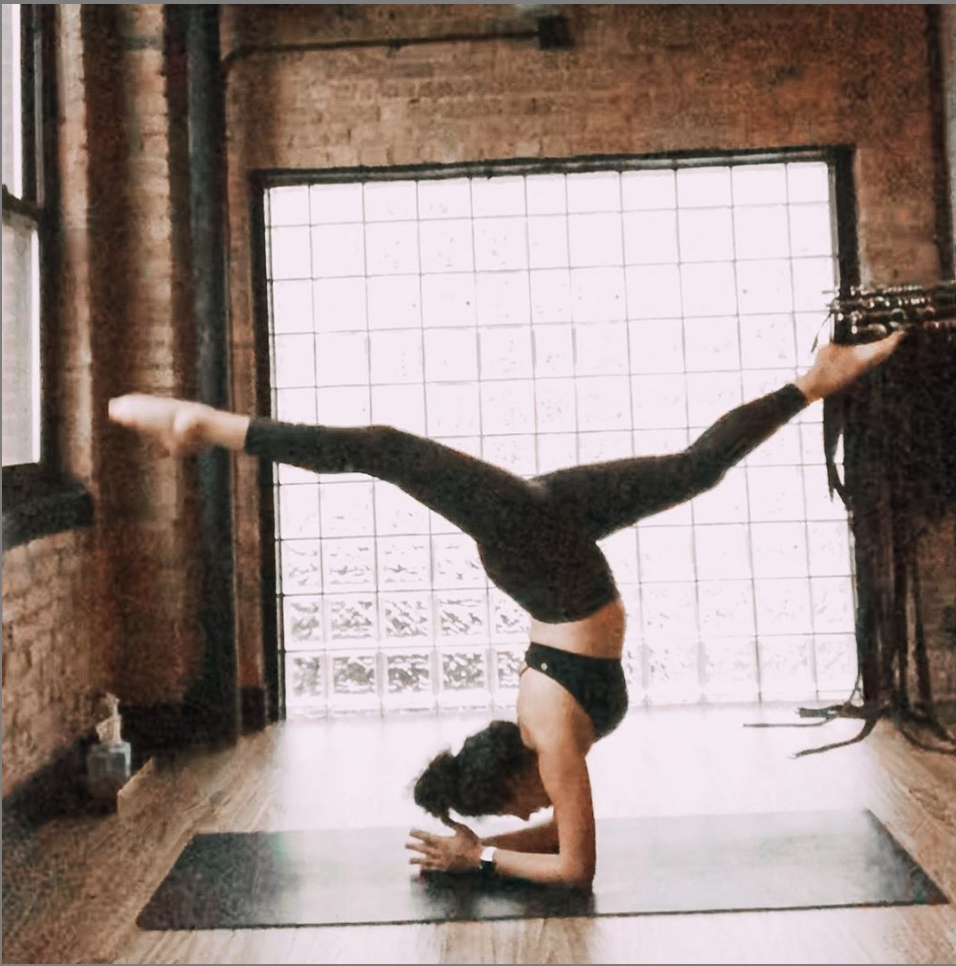 "When I moved to Chicago in mid-2018, I was really searching for a community of people who were not only passionate about health and wellness, but also desired to do big, amazing things with this one life we are given. So when I discovered the aSweatLife community, taking the plunge and becoming an Ambassador was pretty much a no-brainer.
During a goal-setting ambassador workshop I participated in in early 2019, I identified several BHAGs – the first was to complete a yoga teacher training program, the second was to start teaching yoga with at least one permanent class to my name per week, and the third was to make a career change (not related to yoga). I am now teaching which is an absolute dream come true. And it all started because I dared to dream big at an ambassador workshop and chase a BHAG that had eluded me for so long.
Though I was able to accomplish two out of three of my BHAGs, we all know that nothing great comes easy and there is no set linear path to achieving goals. I've also learned that it's okay to step back and evaluate when things aren't working and when it's time to possibly pivot. And the more goals I accomplish, both big and small, the larger my faith and confidence grows in myself. I know I can do this, because I've looked at the seemingly insurmountable and done it before.
The amount of programming put on by aSweatLife is amazing, and you can tell just how much heart and love goes into every single event. I've tried new workouts with amazing trainers, met people who have gone onto become really great friends, and constantly been inspired by the energy and light of those around me. Whether you're looking for a support system to cheer you on as you go after BHAGs, a chance to try that new workout class you've been hearing rave reviews about, or even just to branch out and meet new people in your city, there is something here for you.
Through the Ambassadorship I continue to meet amazing individuals who are passionate, energetic, driven, kind and welcoming. I can't wait to see what 2020 holds and I would encourage anyone who is considering applying to go for it! There is truly nothing else like the aSweatLife community and I can promise it has the potential to change your life altogether if you're willing to rise up to your fears and go for that BHAG."