Fitness Picks from the Nordstrom Anniversary Sale 2019
We never really subscribed to the idea that shopping is cardio, but after this month, between Amazon Prime Day, July 4 sales, and just about every major store trying to outdo each other, we are really coming around to the idea. July shopping is officially a marathon and not a sprint, and we're now in the last few miles.
Lucky for us, the final stretch is also the most delicious — it's the Nordstrom Anniversary Sale! This annual extravaganza, running now through August 4, holds a special place in our hearts, offering stylish deals from fashion to footwear to home goods. If you're not sure where to get started, we've selected our faves. Whether you're hitting the gym or chilling at home, we've got you covered.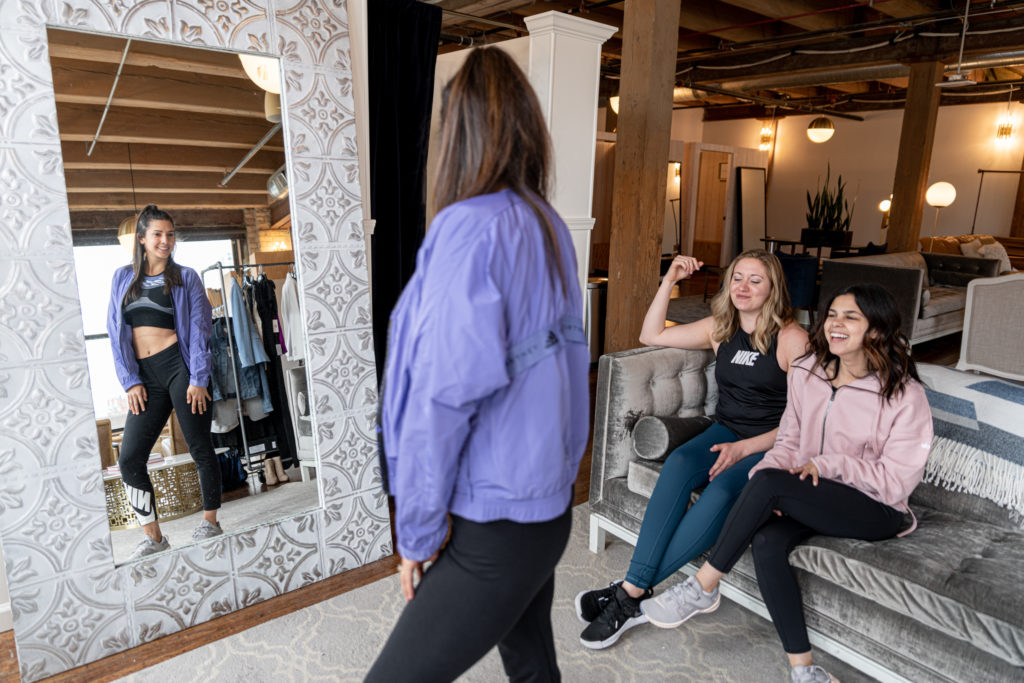 Working out
Zella Studio High Waist Crop Leggings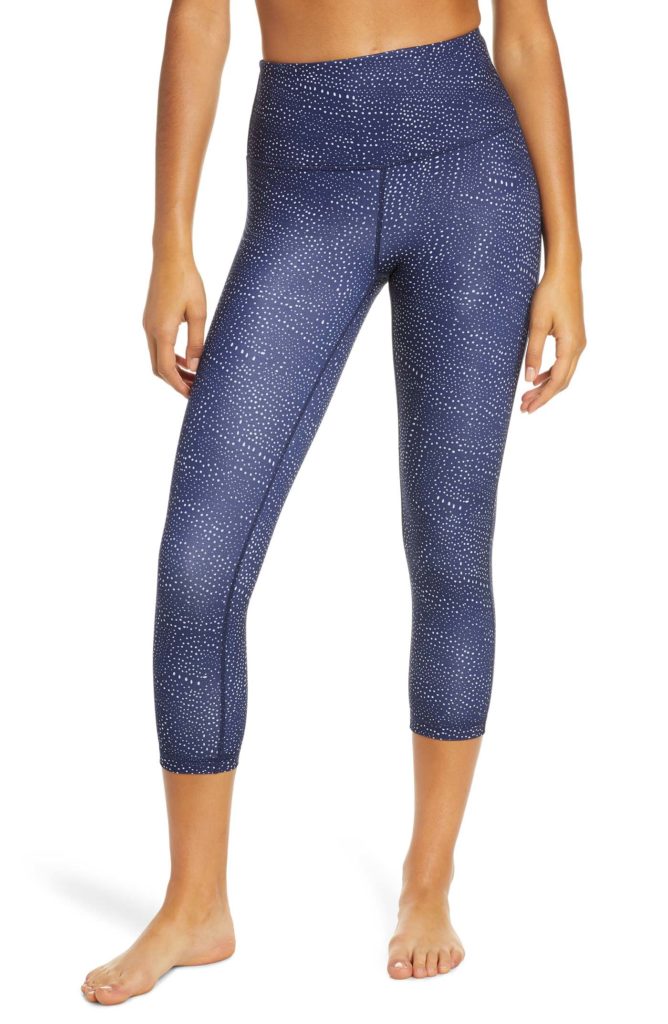 A Nordstrom-original brand, Zella's workout gear is an #nsale staple. Check out their selection of leggings and stock up now – their high waisted leggings are a fan favorite.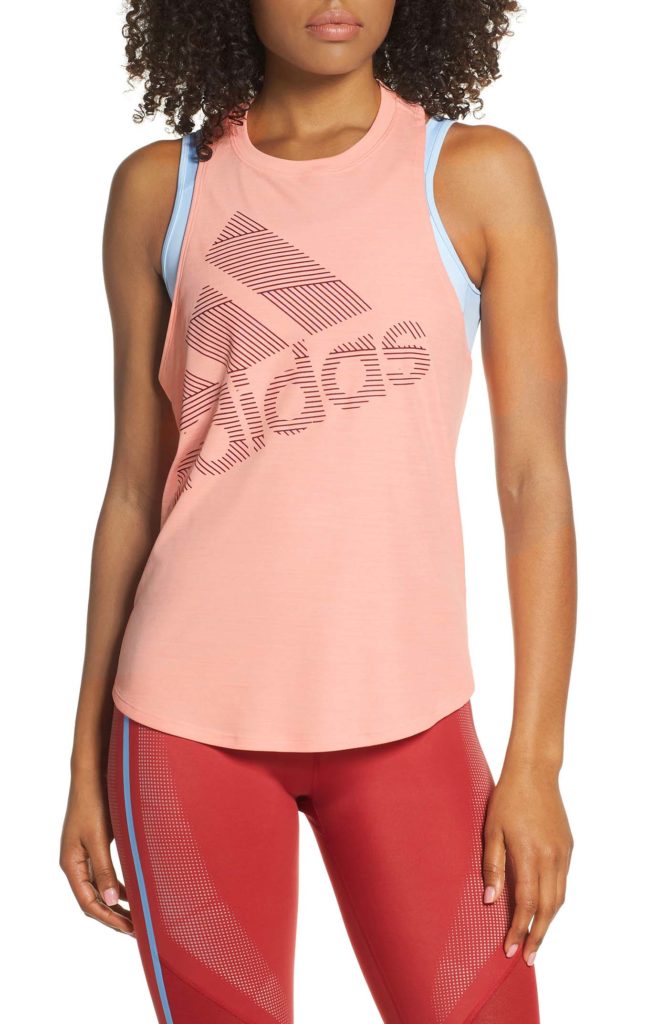 Are you living the three stripe life? If not, this sale is the perfect time to get into it. While for some of us it might bring middle school flashbacks of tearaway pants, Adidas still makes workout gear that is guaranteed to make you feel like a damn athlete when you slide it on.

Nike Dry Element Crewneck Top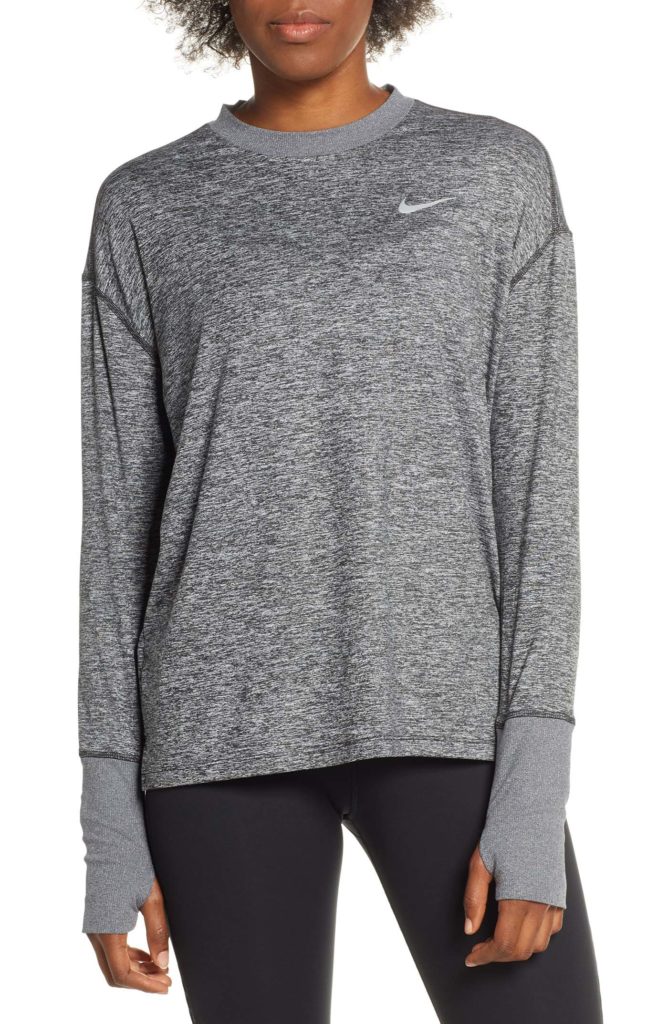 Believe it or not, summer will come to an end sooner than we think – or wish. We'll be ready for outdoor runs this fall with this crewneck top from Nike, ideal for running through the park and crunching up fallen leaves.
Grippy socks are a must for those of us who make a habit of hitting the barre. These socks are essential in the studio, ideal for wearing around the house, and an airplane trip must-pack for this author.
Sweaty Betty Garudasana Crop Yoga Trousers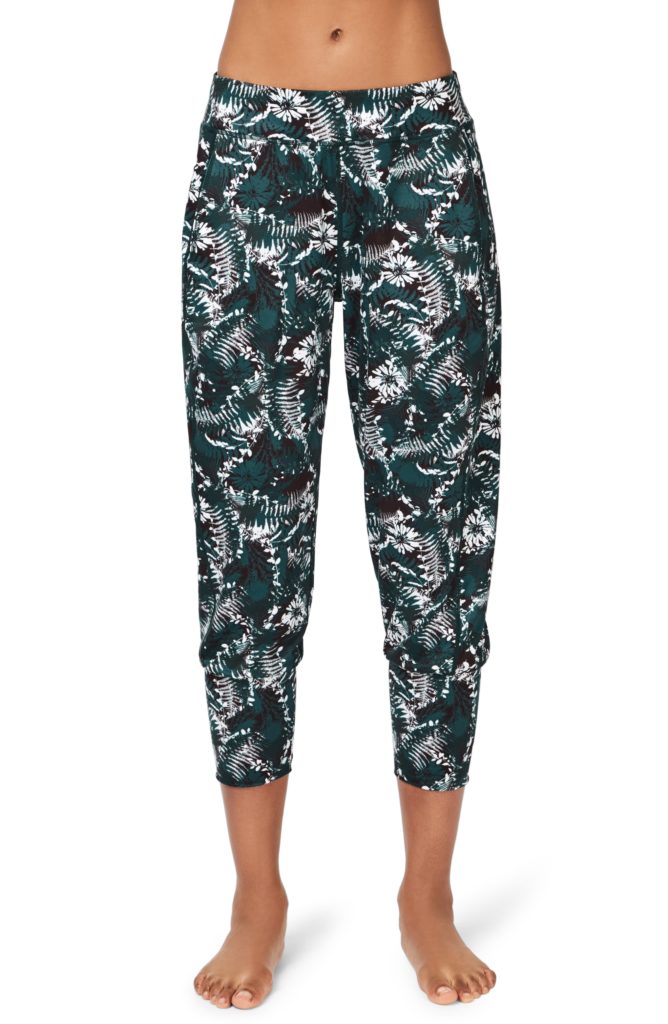 Yes, the anniversary sale is a great go-to for staples. The discounted prices also make it a sweet time to try new styles. This year, we're loving the look of these yoga trousers from Sweaty Betty and can't wait to try them out at our favorite studio.
Supergoop! SPF 50 Antioxidant Infused Sunscreen Mist Trio
If you're running and training outside this summer, sunscreen is a must. We love Supergoop! products and this mist is a handy way to apply sun protection before you head out to the lakeshore path to log your miles.
S'well Aurora Insulated Stainless Steel Water Bottle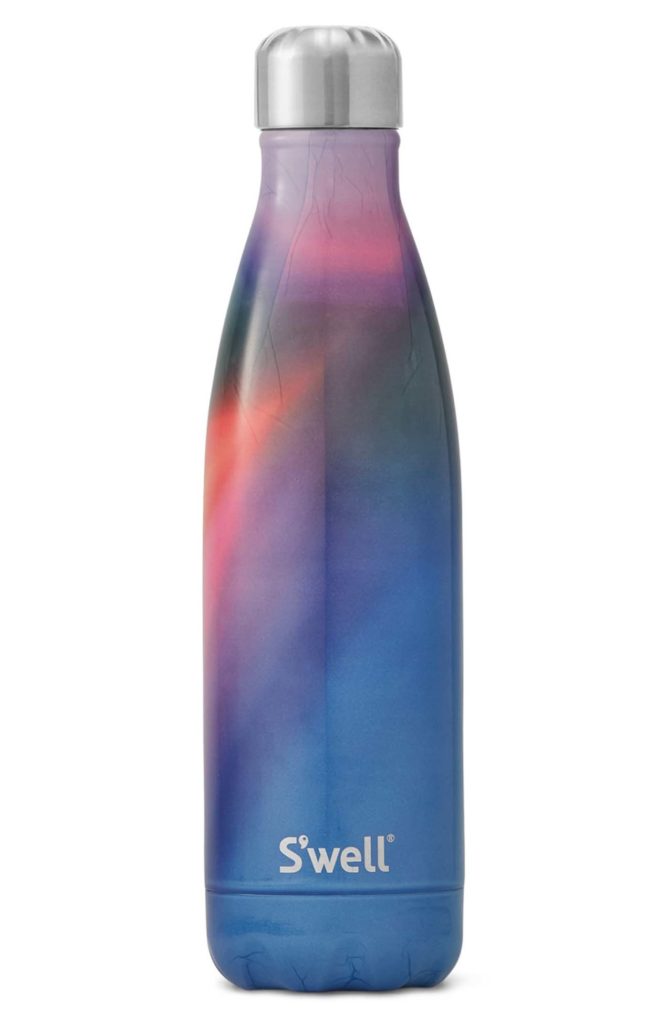 We can't underestimate the importance of staying hydrated, especially during these hot months. Keep your water cold (or hot, if that's your jam!) with this pretty water bottle from S'well, also on sale in a wide mouth option.
Relaxing at home
Anthropologie Iridescent Coastal Candle
You know that feeling when you walk into an Anthropologie store and you're instantly relaxed? Just me? Either way, your home will smell fantastic when you light this beautiful candle.
Barefoot Dreams CozyChic Lite Circle Cardigan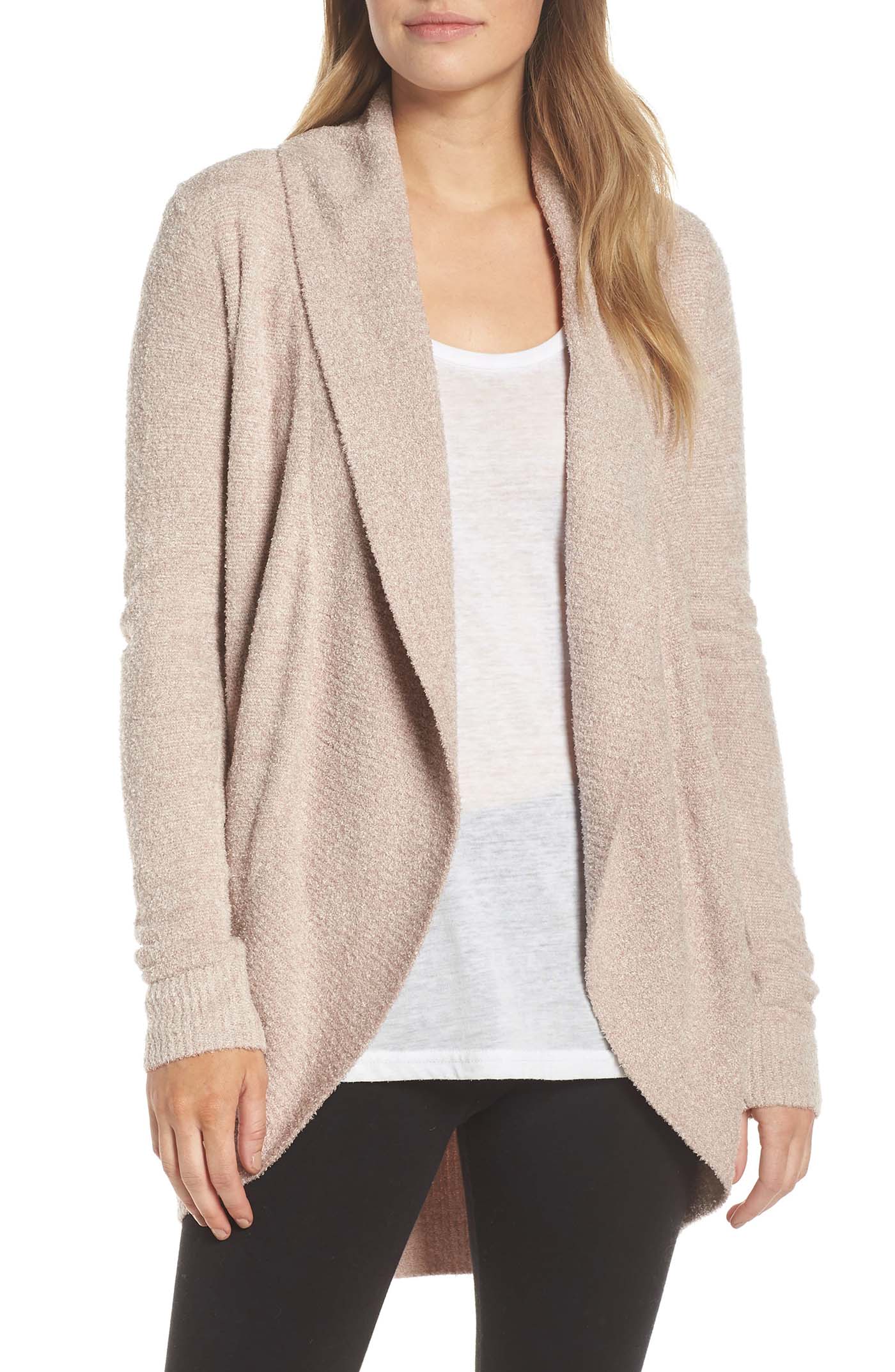 It's time to get cozy! Stay comfy and warm in this cardigan, which by the way, is technically approved for both in and out of home adventures.
Nordstrom Brand Moonlight Short Pajamas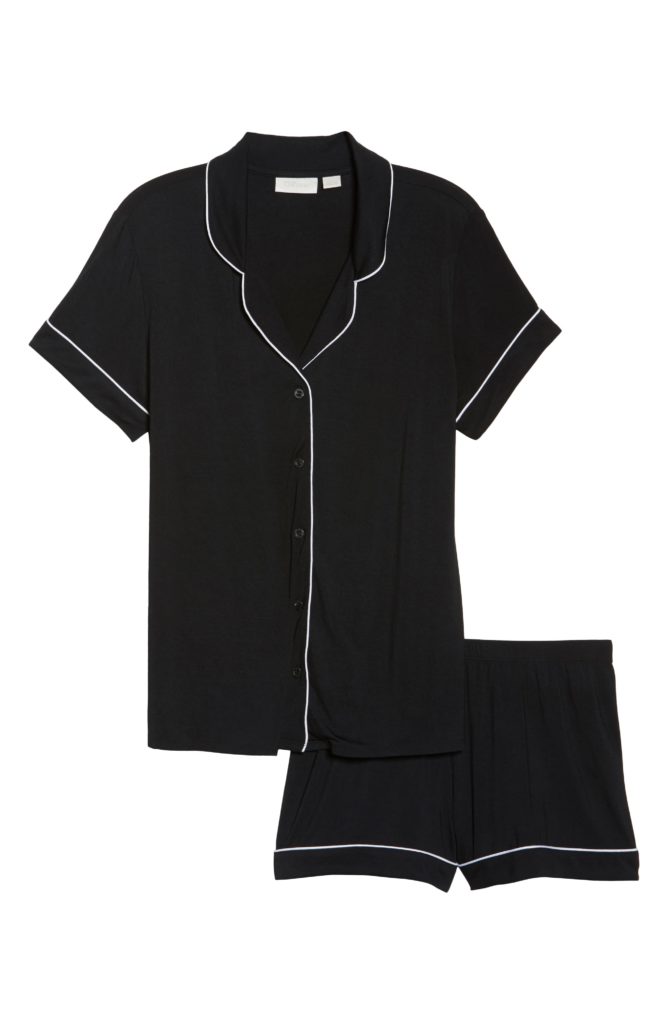 If you're like us, somewhere between childhood and adulthood, you started wearing sweats, yoga pants and t-shirts as pajamas, instead of cute matching sets. Listen to us, that's a mistake! The ritual of putting on actual pajamas before bed helps you get ready to catch z's, and if you happen to also look cute – so be it.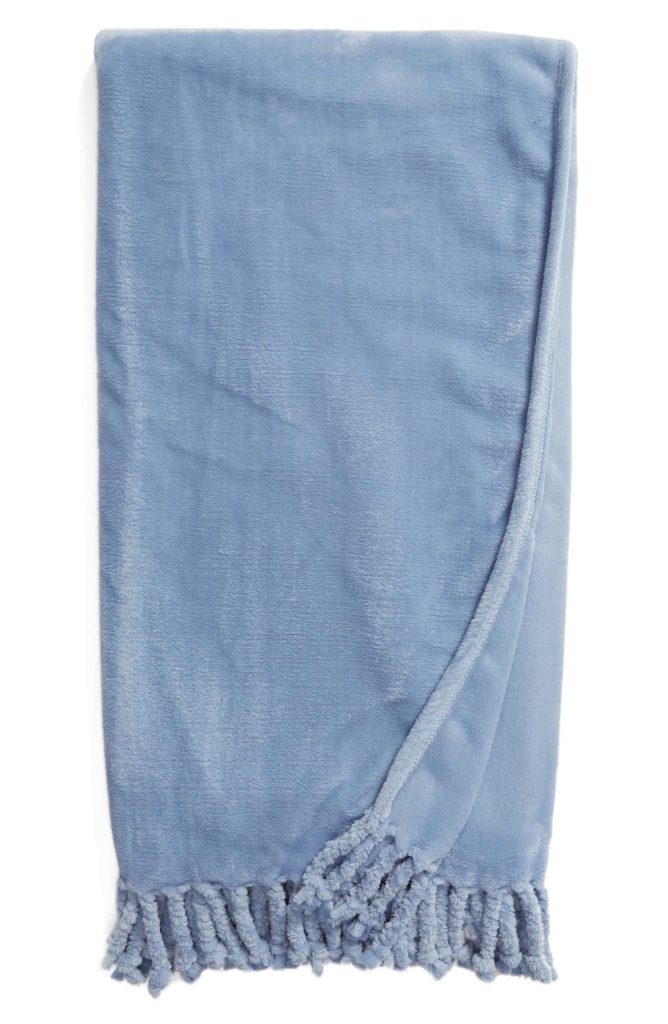 Equally gorgeous on your bed, couch, or wrapped around you, this crazy soft throw with more than 1,000 5-star reviews is an affordable way to treat yourself this #nsale.
Bonus buy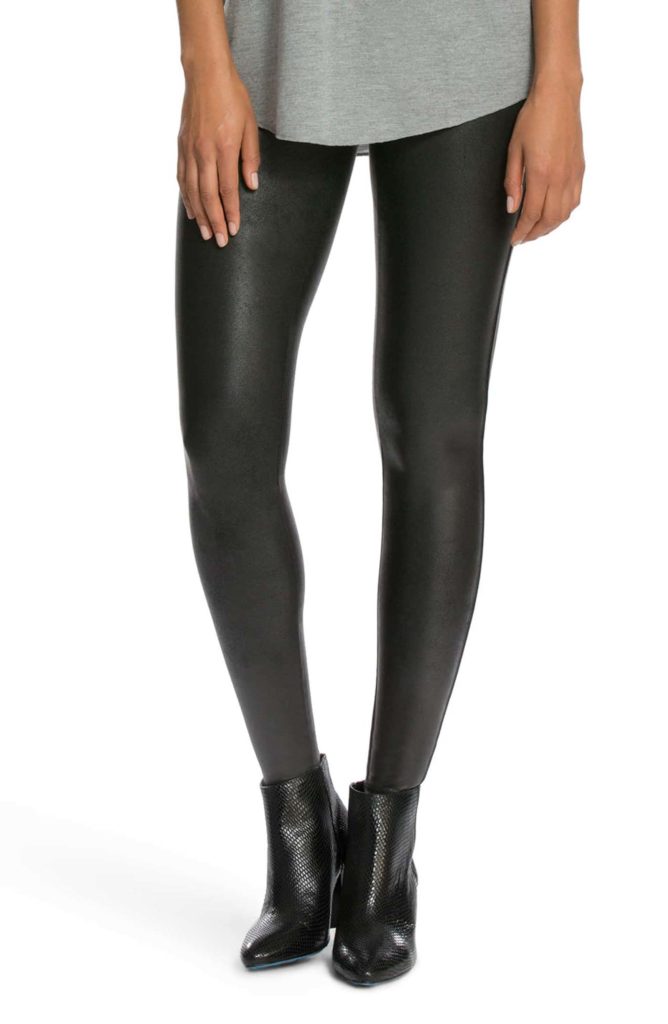 Ladies, let us introduce you to our hack that helps keep us feeling like we really can live in athleisure but still look stylish enough to hit the town (Kristen has owned and raved about hers for years now). These faux leather leggings from Spanx are super flattering, super comfortable, and super perfect to wear all around the city this fall.
Let us know!
Did this post help you get closer to achieving one of your goals?