Creating a Better Earth on the #WeGotGoals Podcast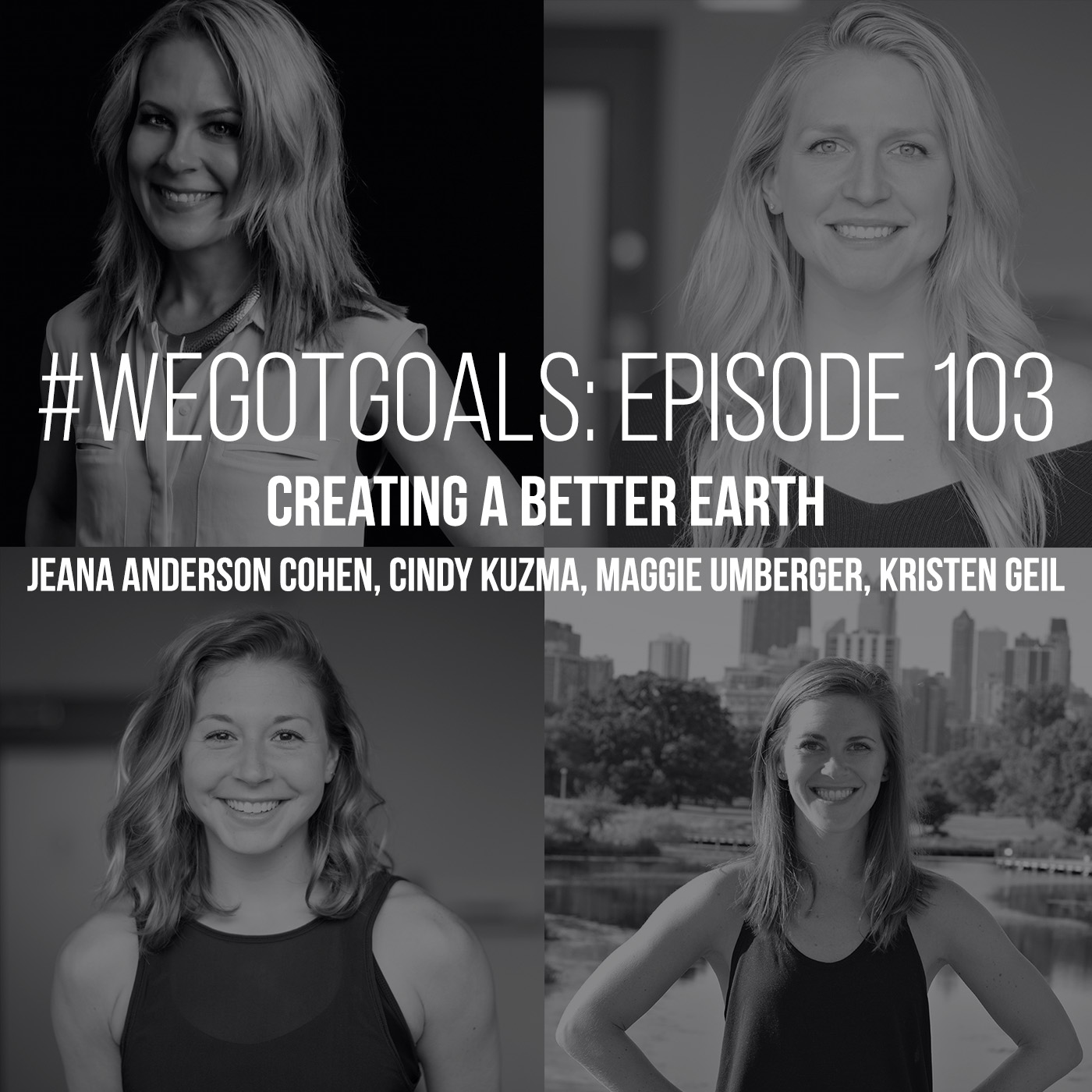 When we kicked off Season 3 of #WeGotGoals, we set out to walk the walk by setting small goals within each quarter of this goal-focused podcast to curate guests who are doing big things in the areas which we care most about.
For instance, over the last few months we brought community building to the forefront of our goal focus. We interviewed grassroots community developers like the founder of Sofar Sounds and community director of Girls Night In. We brought guests like Shanna Missett Nelson, President of Jazzercise, and Bonnie Michele and Tracy Roemer who started Shred415 together, onto the podcast to talk about scaling a small community into a global phenomenon. We caught up with professional adventurer Hilaree Nelson about the role community plays in going after big solo goals, and Coss Marte, founder of ConBody, on the meaning of community after solitary confinement.
And as we head into the next quarter, we're just as excited for our next round-up of guests and the theme we're setting major goals to focus on: creating a better earth.
All four of the #WeGotGoals podcast hosts are well aware of how big of an issue we're taking on. With statements as clearly defined as the United Nations's declaration that "Climate Change is the defining issue of our time and we are at a defining moment," we couldn't not dedicate at least a quarter of our year to highlighting what highly successful entrepreneurs are doing to better our earth.
And at the same time that we focus on the macro, we're taking the next few months to focus on what we can do on a micro scale to have a more positive impact on the environment around us. In this host-ful podcast episode to kick it all off, listen to the hosts are setting goals to do to build in eco-friendly habits into their daily lives.
Like Kristen, who wants to reduce her plastic waste at the grocery store in a few key ways, or Maggie who wants to bring her reusable wood cutlery with her to avoid taking plastic silverware during all her lunches out.  Jeana would like to eliminate as much meat and dairy from her diet as possible (one of the biggest ways to reduce your impact on the earth), and Cindy plans to use her newly purchase Divvy membership to bike anywhere within five miles of her home for the foreseeable future.
We're eager to hear: what small ways do you implement eco-friendly practices to your daily life? How do you integrate them in a way that feels natural? What else would you like to try to do that you haven't set as a goal yet?
We're so excited to kick off this new quarter of #WeGotGoals with you! You can catch up on the last season of community builders wherever you get your podcasts, like asweatlife.com, iTunes, and Spotify. And if you wouldn't mind leaving us a little love in a rating or a review, we'd really appreciate it.