How Rafe Offer, Sofar Sounds Co-Founder, Created a Global Community Through One Simple Idea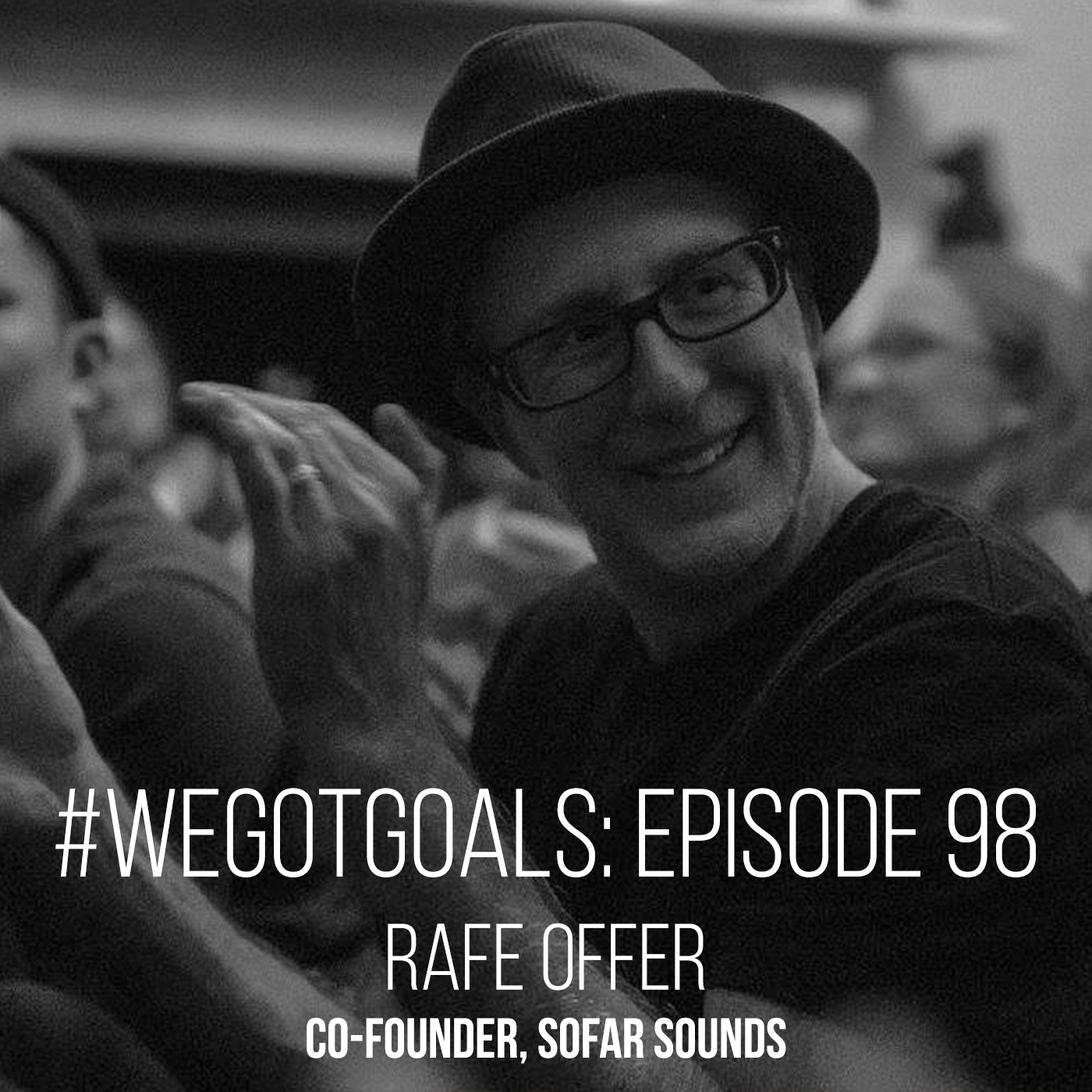 Ten years ago, when Rafe Offer created Sofar Sounds, he had no idea what kind of global community he would build. He didn't know how badly people needed real, tangible, human connection. He was just frustrated with his experiences at concerts by musical artists he knew and respected.
With the drive to improve his own listening experience, Offer came up with a relatively simple idea: invite artists into people's homes to play an intimate set. The audience would kindly be asked to not use their phones and hold off on getting up to get drinks during the experience. Offer describes that first experience as something that truly allowed for connection. It felt so good, they decided to do it again, and then again. By the third living room concert, the line to enter was out the door – and Offer and his co-founders knew they were onto something.
Since that first concert in London in 2009, Sofar Sounds has reached 400 cities, with over 20,000 concerts played in various living rooms, on rooftops and in small retail spaces around the world.
And although Offer was always passionate about his music, prior to launching this global phenomenon he held titles like Global Marketing Director for Disney and for Coca-Cola, as well as Director of Innovation at Diageo. In this episode of #WeGotGoals, you'll hear him talk about sensing the need to let go of his role in marketing for a major brand and pursue this idea of Sofar Sounds with all his might.
The concept, to "be in the moment, [to] take it all in," as Offer says, was – and is – universal.
"People all around the world really felt the same way. Wherever we are in the world, we crave that," he says.
The thing Offer's most proud to say he's accomplished – even after an impressive career creating campaigns for the likes of Coca-Cola and Disney – has everything to do with this massive, like-minded community Sofar has created through small, intimate experiences.
And as far as big goals for the future, well, you can read them for yourself on his LinkedIn profile. Not unlike another #WeGotGoals guest, Sarah Robb O'Hagan, who lists her failures on her LinkedIn page, Offer sees the platform as an opportunity to make a statement.
"As soon as I say [my goal] to somebody and start diving in, you already sort of feel like you're on your way," he says. "And publishing it is another way of saying it out loud…it just helps reinforce it that this is real."
After you listen to this episode of #WeGotGoals (and subscribe wherever you like to get your podcasts – like Apple or Spotify!) you can check out what Sofar Sounds concerts are playing in a neighborhood near you.