How Hilaree Nelson, Professional Adventurer, Relies on Community in Life-Threatening Mountaineering Situations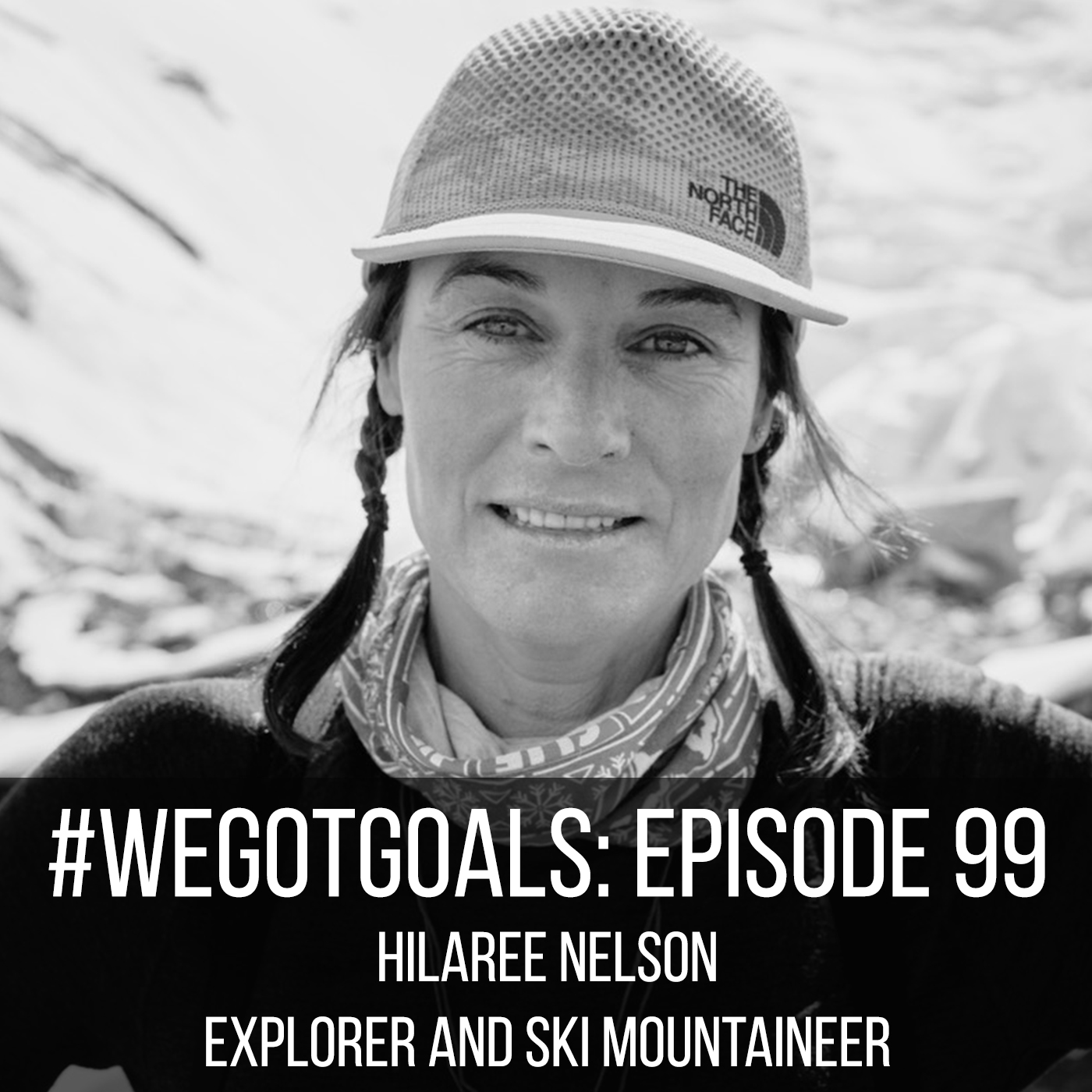 Go back in time with me for a minute, back to when I climbed Mount Kilimanjaro in Tanzania (and wrote about it, here). After the trip, I found it incredibly hard to distill the experience into a two-sentence answer I could call upon when people asked me how the trip went. It was awesome, it was emotional, it was awful at times and joyful at others, and the aspect of doing this insane achievement with my close family put a whole different layer on things.
Fast forward to my podcast interview with Hilaree Nelson, an explorer and ski mountaineer, and I finally felt like I'd found someone who could truly relate to my unique experience. That's because Hilaree also climbed Kilimanjaro with her family, who ranged in age from four years old to 74 years old. The highs were high and the lows were low, and by the time we wrapped up that portion of the interview, I had almost forgotten that I wasn't talking to a close friend—I was talking to someone who's climbed two 8,000 meter peaks (Everest and Lhotse) in 24 hours; who's skied DOWN from the Himalayan summit of Cho Oyu in Tibet; and who's summited a terrifyingly named mountain called the Peak of Evil.
Safe to say that our similarities begin and end at Mount Kilimanjaro.
But Nelson and I still connected over a lot over the rest of our conversation. In keeping with our theme of community, I heard first-hand stories of times when a community that you trust and communicate well with meant the difference between life and death—death, in this case, coming in the form of an endless, can't-see-the-bottom crevasse that one fellow climber narrowly avoided (you'll hear me audibly gasp at least two times during this part of the interview).
What I found really interesting was the way Nelson spoke about the "yin and yang" of working with your climbing partner. When one partner is down, she's found, the other partner is able to bring the positive energy and keep the party moving along, and that positivity is something she strives to embody in her expeditions and her new role as team captain of The North Face Global Athlete Team.
She also spoke at length about the communities that allow her to be a professional adventurer: both the fellow athletes that inspire her to reach new heights (literally), and her close-knit community that helps care for her children and provide that hands-on support so she can travel the world.
If you're in Chicago and you found yourself on the edge of your seat during this interview like I did, you can see Nelson speak live on May 7 at the Auditorium Theater as part of her role with National Geographic. Her talk, the "Point Of No Return," details a harrowing expedition to a remote peak in Myanmar, during which the biggest challenge she faced was more than the restricted rations, the challenging conditions, and risk of hypothermia—it was managing the clashing personalities that could put everyone in grave danger. You can bet I'll be there, and I already know my heart rate will be elevated just listening to her speak.
Like this interview? Show us by rating or reviewing us! Don't forget, you can listen to this episode through the link at the top of this post, or via iTunes, Spotify and wherever else you get your podcasts.