Why You Need to Track Your Work Accomplishments
Your successes at work stand out to you because of the hard work and late nights you've invested in them—but the sad reality is, that effort isn't always visible to others. In fact, not many colleagues, or even your boss, may recognize the extent of your professional contributions and the labor that went into them.
That's why it's important to track your work accomplishments.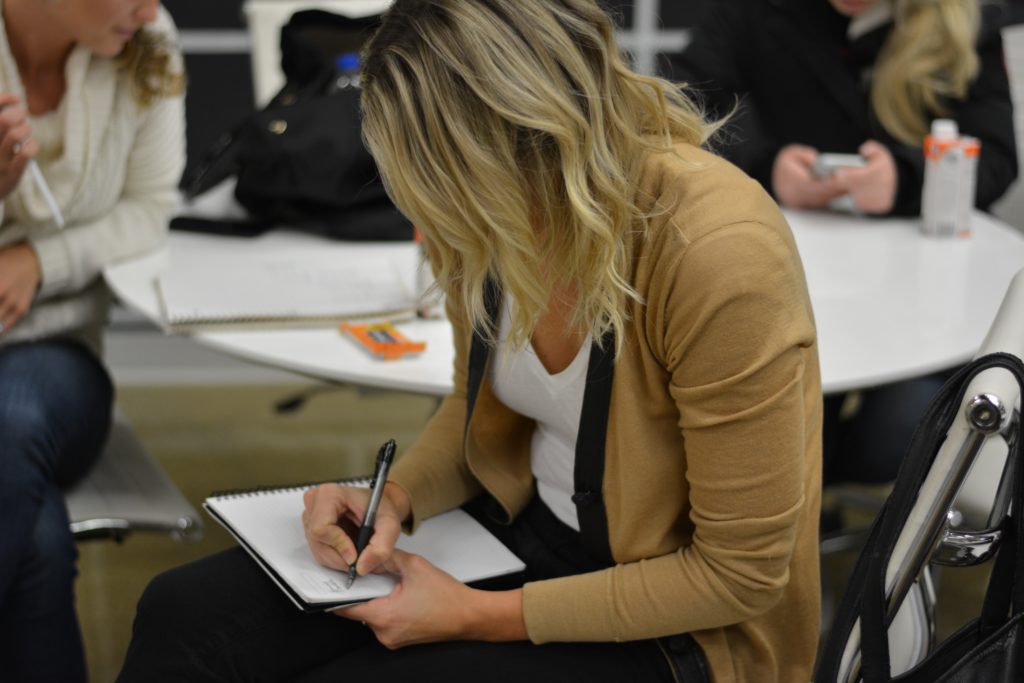 Keeping a running list of your professional achievements serves as a useful reminder for both yourself and others when there's any doubt or skepticism about your work.
And there isn't just one way to do it. You've got a few options for tracking your professional wins:
Use a spreadsheet to log major projects you've completed, including a brief description, the date of completion, and the tangible impact it had.

Log the completion of big tasks in Google Calendar or in a physical planner. As you flip through weeks and months, you'll be able to clearly see your work progress over a long period of time.

Organize and keep digital tabs on different tasks with project management software like

Trello

and

Asana

.

Or, keep it minimal with a bullet point list that outlines the basic who, what, and when of your projects.
Aside from recording technical work you've done, make sure to include mentorship experiences in which you've helped develop other employees. These contributions demonstrate your capacity to lead and speak to your management potential.
Sure, it may sound tedious, but the number of benefits tracking your work accomplishments has far outweighs this tedium. Here's a look at some of the advantages.
It makes a powerful record of proof when negotiating or asking for a raise
Negotiating for a higher salary during a job offer or asking for a raise from your current employer may feel forthright and greedy, but you're perfectly justified if you feel underpaid and have the means to prove it.
"People cannot count on others, including their first line of management, to take notice of how they are contributing to their organization," personal finance educator and speaker Kassandra Dasent points out. "The onus and responsibility to advocate for career advancement is on the employee."
So use this tracker to showcase the value you bring to an organization; documentation of your work will pack more punch when explaining your qualifications and experiences.
It's a lifesaver for when you update your resume
Updating your resume is far easier said than done. Because when it's time to actually do it, how can you possibly sum up your biggest work accomplishments in a handful of bullet points?
It's easy to get caught up in the minutiae and overlook important tasks you've seen from start to finish. But with a log of your latest work to date, you'll be in better shape to identify your most impactful contributions and include them without feeling like you've forgotten something.
A tracker helps reference project details when it's time for a performance review
Unless they're a next-level micromanager, chances are your manager isn't completely aware of what you do on a day-to-day basis. They might only be aware of your biggest projects and any feedback from others that may or may not accurately reflect your performance.
But documenting your work can help give your boss a clearer picture come review season. Details that might've been overlooked otherwise are front and center, even ones that you yourself may have forgotten.
Additionally, since a tracker includes the dates of each task's completion, it can also help show how exactly you allocate your time at work. In case your boss ever questions how you spend your time, you can easily show them.
It can help boost your self-esteem
Burnout is no stranger to any hard-working professional, and sometimes it can make you lose sight of your progress. Thankfully, tracking your accomplishments can keep your attitude in the right place and help fuel your self-esteem and confidence.
When you're feeling discouraged, refer to your tracker as a reminder of how far you've come. As a log of all of your projects, you can easily reflect on your most meaningful achievements. Use it to see how you've grown in your career and to celebrate your wins.
Final takeaways
Think of your tracker as a highlight reel of your professional achievements, both big and small.
Whatever format you choose to document these highlights, make it one that will be easy to keep up over time. If it's too complex or tedious, you won't be motivated to update it—but this tracker becomes more helpful the longer you use it. Regardless of whether you update it daily, weekly, or biweekly, there's plenty to gain from regularly setting time aside to jot down your latest accomplishments.