How to Fight Burnout in Your Career
Are you feeling overwhelmed, exhausted and tired of work? Or maybe you're thinking that a vacation to some tropical island sounds like just what the doctor ordered. If so, you're not alone. Research has shown women — especially millennials — are burning out at work faster than ever, often before the age of 30.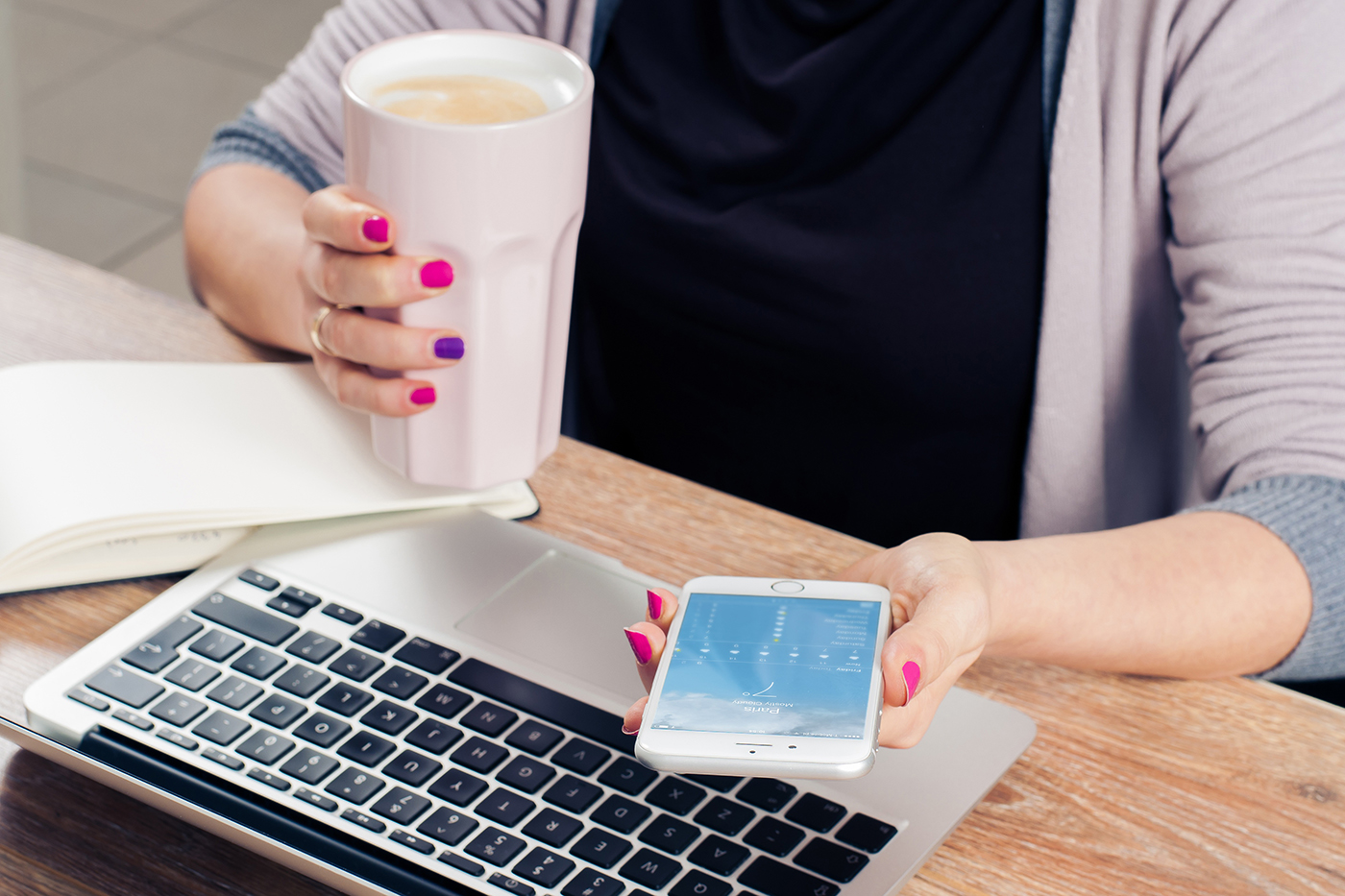 Dictionary.com defines burnout as "fatigue, frustration or apathy resulting from prolonged stress, overwork or intense activity." It makes perfect sense that young women would feel this way. "These women worked like crazy in school, and in college, and then they get into the workforce and they are exhausted," Ypulse Editor-in-Chief Melanie Shreffler told Forbes.
2012 research from McKinsey&Company backs Ms. Shreffler's statement and proves women are dropping out of the working world early. According to McKinsey, women on average hold about 53 percent of corporate entry-level jobs, compared to 19 percent of C-suite level positions. A pair of studies from the University of Kansas unveiled the number of women leaving the field of journalism due to burnout is steadily increasing. In 2009, 62 percent of females surveyed said they planned on leaving the field or expressed uncertainty about their future. In 2015, 67 percent of female journalists (compared to only 55 percent of male journalists) conveyed feelings of burnout.
Bystanders may chalk up these findings to one of the oldest reasons in the book: motherhood. Women are burning out or leaving promising positions because they want to start families and take care of their children. But the Harvard Business Review proves this isn't necessarily the case — even for non-millennial women. "It simply isn't true that a large proportion of HBS alumnae have 'opted out' to care for children," Robin J. Ely, Pamela Stone and Colleen Ammerman wrote in the HBR article. "When we asked Gen X and Baby Boom women (who are most likely to have children under 18 living with them today) about their current status, we learned … [o]nly 11 percent are out of the workforce to care for children full-time. The figure is even lower (7 percent) for women of color."
If not motherhood, what is it that's causing women to burn out at younger and younger ages? Shreffler claims it's incorrect expectations about the workforce. "[Women] expected things to be better now that they've arrived and made it," she said. But "[i]t's impossible to see what life will be like in 20 years these days. It's hard to look just three to four years in the future. They don't know what they are striving for, which makes it really hard to move forward."
So how can women fight the trend? Here are five tips for avoiding early burnout at work:
Leave the office on time.

Especially if you're starting a new job, set boundaries for yourself by leaving at a certain time. "If your work is finished, don't think you have to wait for your coworkers or boss to leave," U.S. News & World Report claims. Particularly if you have plans at the gym or with your family, creating a schedule will help you avoid a pattern of overworking.


Talk to your boss about your hours.

Once you've established a rapport with your boss, don't be afraid to talk to him or her about stress or feeling worn out. "Be sure to start the conversation with how much you enjoy the job," U.S. News stresses. "Then explain that you're fully on board with the fact that some days you'll need to stay late, but you'd like to try and leave on time on other days. Briefly explain why it's important to you."

Be honest with your coworkers.

Don't try to "sneak out" of the office at the end of the day. Instead, be open about your hours — even with your colleagues. "Set your hours, let people know what they are and stick to them as much as possible," according to U.S. News. "Be honest and transparent if people ask why you insist on leaving at 5:00 p.m."

Rethink your to-do list.

Rather than increasing your stress levels by gazing at your never-ending to-do list, Entrepreneur advises doing three things per day for two weeks. "You can always do more if you want, but don't push yourself too hard," Entrepreneur says. "This allows you to prioritize and gives you an easy reason to say 'no' when needed."

Take a break.

Michelle, a former real estate tycoon, said the best choice she made when she started burning out at age 28 was stop, take a breather and thoroughly make her next move. "If it isn't fun and it isn't your passion, you will burn out," Michelle (not her real name), told Fast Company. "[Now] I work all the time because I really like what I am working on. And I am more productive than ever."
What are your keys to keeping sane hours and avoiding over-working yourself?