16 Must-Have Summer Beauty Essentials for Your Glowiest Summer Ever
Summer is in full swing, and if you haven't switched up your beauty products yet, it's time to start. From head to toe, here are the summer essentials you need for your best hair, skin and face this season.
SkinMedica TOTAL DEFENSE + REPAIR Broad Spectrum Sunscreen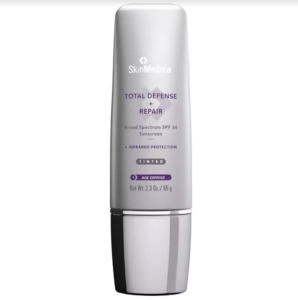 If it's summer, you need to wear sunscreen. Dr. Vinnay Aggarwal of PlatinumCare LA likes SkinMedica TOTAL DEFENSE + REPAIR Broad Spectrum in particular because it offers both UV and infrared ray protection. More than just a regular sunscreen, it also helps reduce the signs of aging and appearance of damaged skin.
Supergoop! SPF 45 100% Mineral Invincible Setting Powder
If you don't like the way sunscreen feels with makeup, then this powder will be your new go-to. I like to wear the translucent shade without makeup on hot days hiking or by the pool. Unlike many mineral powders I've tried, Supergoop! dispenses and blends really easy.
Totalee 5 Piece Collection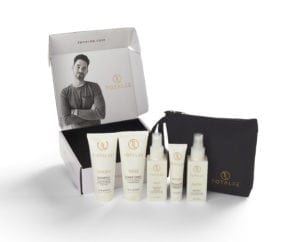 Totalee is a new hair product line from celebrity hair stylist Lee Rittiner. Packaged in a beautiful case, the travel size collection has everything you want and need when you are on the go. The bottles are generously sized, so you won't have to worry about running out in the middle of your vacation.
Each set contains Wash shampoo, Rins conditioner, Work cream elixir (perfect for counteracting the effects of humidity), Mist volumizing leave-in, and Glow shine mist. Totalee products are formulated for all hair types and smell like a tropical island.
White Sands ER Fusion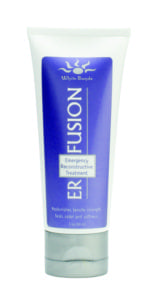 The summer can be a minefield for bad hair days. If you can't go into the salon for a glossing treatment or don't want to pay for one, White Sands offers a great alternative. White Sands ER Fusion is a monthly reconstructive treatment that repairs the hair, while sealing in color and softness.
Beachwaver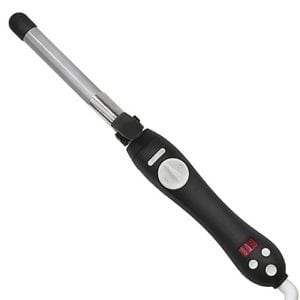 If curling irons make your hair too curly or you fear singeing your skin with a wand, then you need a Beachwaver. It looks like a curling iron but with a shorter clip. Easy to use, all you have to do is press a button to automatically rotate the barrel. With a ceramic rod, it's also far less damaging than a traditional curling iron. I've been using one for years and it's one of the best hair tools I've ever purchased.
Avalon Organics Glycerin Hand Soap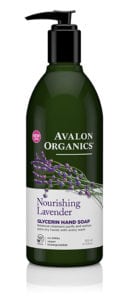 Hand washing is important, but dry hands can really uncomfortable in the heat. Avalon Organics Glycerin Hand Soap cleans your hands thoroughly without stripping. There are four scents available: Lemon, Lavender, Rosemary and Peppermint.
Avalon Organics Moisturizing Cream Shave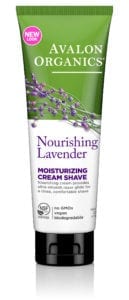 Ditch the can for this creamy tube that actually makes shaving feel good. Your legs and underarms will be left soft and nick-free. Choose from peppermint, lavender or unscented. Unlike most shaving creams, this product is vegan, paraben-free, and doesn't contain synthetic colors or fragrances.
Alba Very Emollient Coconut Rescue Shower Gel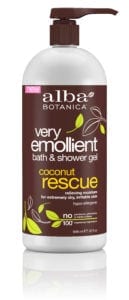 As a coconut product connoisseur, I find they either smell fresh and natural or like one of those trees you buy for your rear view mirror at a gas station. Luckily, this shower gel smells like the former. It also contains 0.4% Colloidal Oatmeal to protect your skin from and relieve those not-so-fun summer skin irritations. This product is also paraben-free and doesn't contain harsh sulfates (but don't worry, it still has a nice lather).
Alba Hawaiian Body Cream Deep Moisturizing Kukui Nut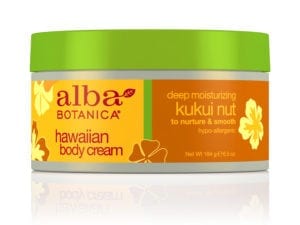 Perfect for the summer, this body cream penetrates deeply, but absorbs quickly. Your skin is left soft and moisturized. The leak-free tub packaging is also ideal for travel.
Osmosis Refresh Eye Serum

Osmosis Refresh Eye Serum gets the job done, taking care of every undereye need including puffiness, dark circles, and fine lines. The ingredients also help your skin build collagen as well as elastin around the eyes. Very concentrated — a little bit of this serum goes a long way.
Vitabrid Dual Serum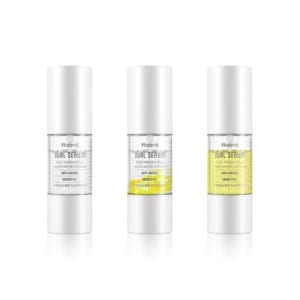 Vitabrid Dual Serum is the ultimate multitasker because it brightens your skin and improves the tone, texture and firmness while hydrating. It contains super ingredient vitamin C, which has been scientifically proven to work. This serum is like having two serums in one because you rotate the bottom to release the deep care serum and shake to combine.
Algenist GENIUS Ultimate Anti Aging Melting Cleanser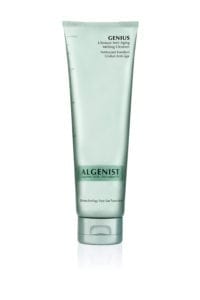 Have you ever wanted to reap the benefits of using an oil cleanser, but weren't too keen about putting oil on your face? This product is a happy medium. You massage the gel on your dry skin like an oil to take off your makeup and then add water to transform it into a milky emulsion cleanser.
Algenist GENIUS Liquid Collagen Lip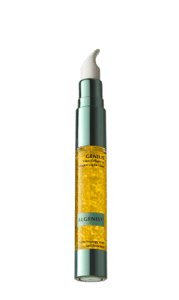 Skip the needle! Made of vegan collagen, Algenist's GENIUS Liquid Collagen Lip plumps your pout. You can use it under lipstick, balm, gloss or just wear it alone. It adds a little sparkle and a whole lot of plumping. Unlike many lip pumpers, this one doesn't burn, yet feels refreshing.
Algenist GENIUS Liquid Collagen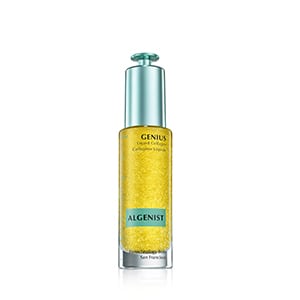 If you are concerned about wrinkles, fine lines and the affects of aging, this vegan serum will truly improve the look of your skin. Naturally and sustainably sourced, as well as paraben-free, it contains 13,000 microalgae oil beads. It also features omega acids and skin-repairing vitamin E.
Beauty Kitchen X Ali Levine Lip and Eye Gel Kit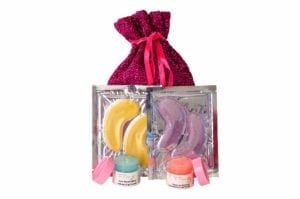 The lip scrub in this kit will change the way you exfoliate your lips. Made of all natural sugar and oils, this exfoliator is actually edible! So you don't have to worry about "accidentally" licking some off. Pair it with a set of eye gels, a cute case and you have a little taste of fashion stylist Ali Levine's signature style.
Face In A Case By Faces Beautiful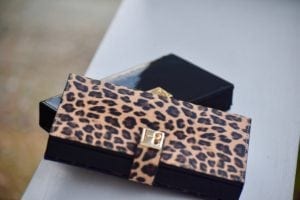 Face In A Case unites makeup and fashion in its own unique way by combining a clutch and a magnetic makeup palette. It's a great way to keep what you need for touchups without having to tote around a large bag or palette. You can choose from three cases and two different palettes. Faces Beautiful makeup is vegan, paraben and cruelty-free.