Founder of [solidcore] Talks Rapid Expansion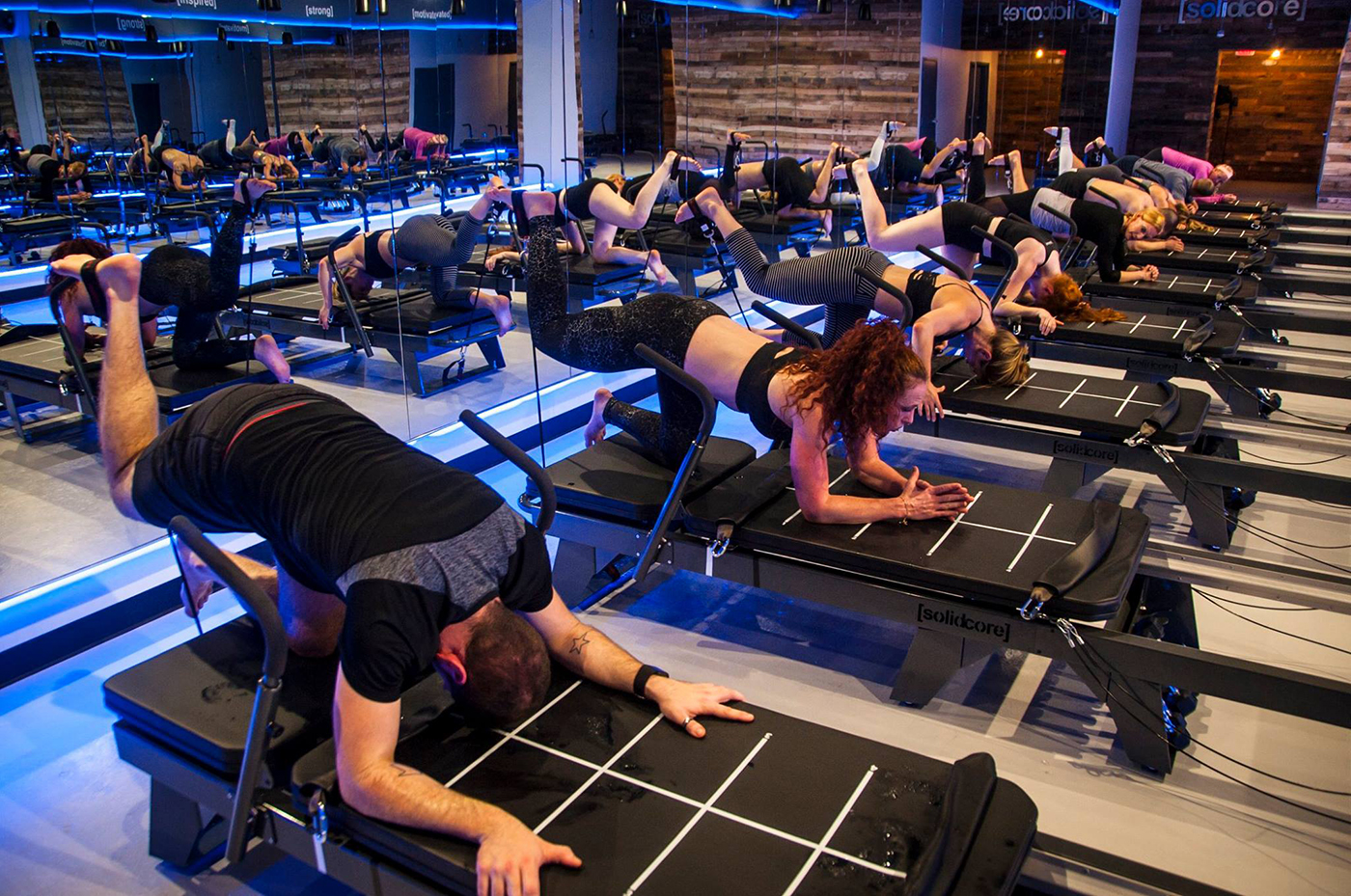 Before you take a [solidcore] class, it's important to understand how to navigate this studio with a cult following that attracted the likes of former first lady, Michelle Obama.
First, it's challenging. Classes are 50 minutes of slow and controlled movements that are equal parts torture and a lesson in how to get a six pack. Second, prepare to meet [sweatlana], another of many things that [solidcore] puts in [brackets]. It could be anything really, but it's what the brand calls its spring-loaded resistance machine. You may be tempted to call it a reformer. Don't. Her name is [sweatlana].
Couple those things with instructors with big personalities, sexy lighting and music that vibrates the walls ever so slightly and you have a recipe for a studio concept ripe for rapid expansion.
And the brand's expansion is punctuated by the opening of studio number 28 in Chicago and 29 in Ann Arbor, Michigan. For a boutique fitness studio that opened its first location in Washington D.C. in 2013, the proof of this concept is in the numbers … and in the days it takes for studio-goers to feel like they can sneeze or laugh again without their abs failing.
Classes follow a formula, but the challenge is still consistently surprising. Step onto the [sweatlana] at the start of the class and prepare for eight minutes of core work in various plank positions. From there, you'll tackle a few more ab and oblique exercises, followed by a series of leg exercises, more core, strength movements focused on arms and, just for good measure, a little more core work.
Founder and CEO Anne Mahlum will tell you – or rather, she'll shout from a mountain top – the results absolutely speak for themselves.
"If [you're] tired of working so hard and not seeing anything change, you have to come try this," she told us in an interview when Chicago's River North location opened earlier this month. "Give us 30 days, come twice a week and not only will you feel stronger, you will actually see muscles pop out of your body that weren't there before."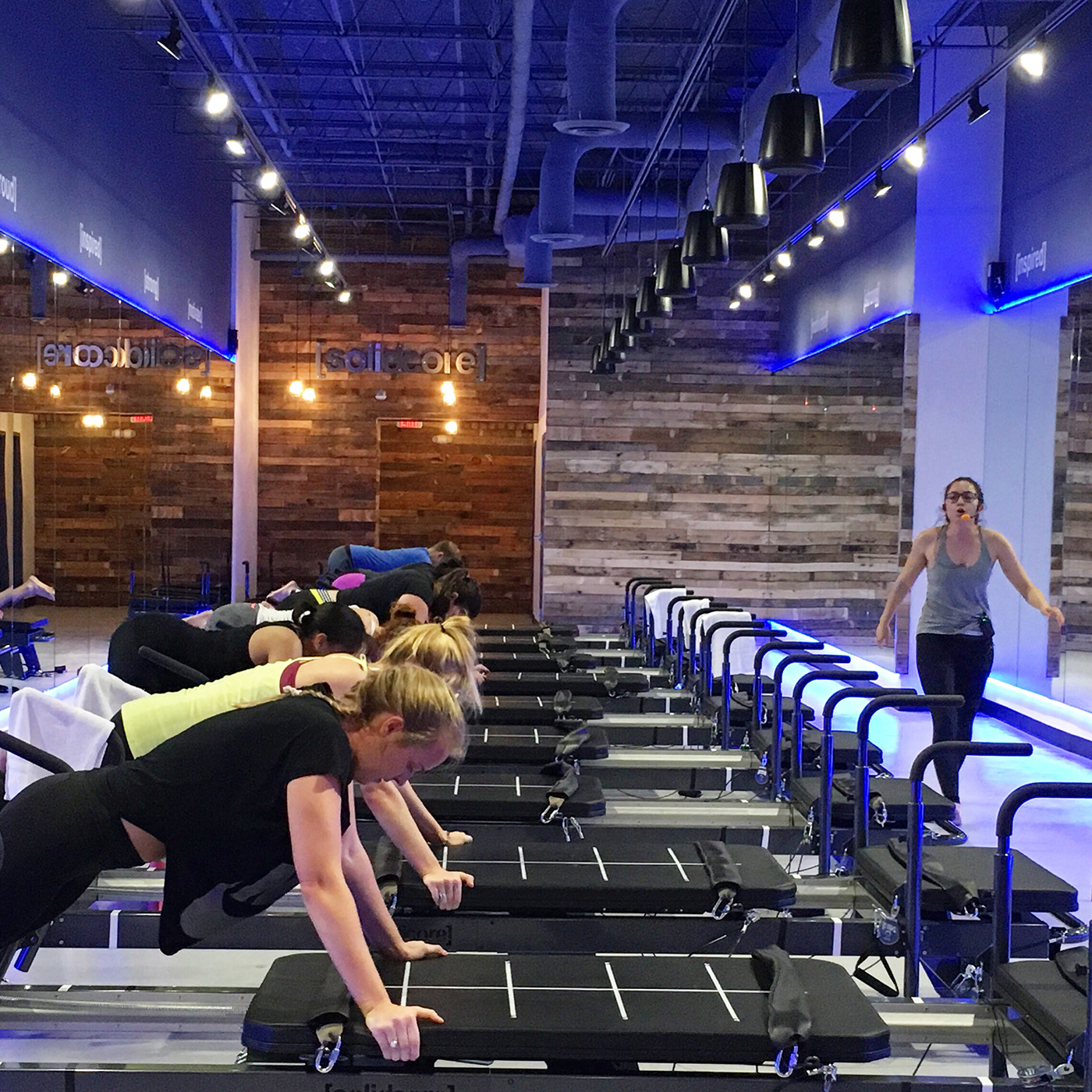 Much like the brand she created and scaled over the last four years, Mahlum is a force to be reckoned with.
"I've got one speed, either I'm in or I'm out. And when I discovered this workout and I discovered what this did, [I thought] it's almost my obligation to build it and to share it," she said.
And build it she did. After taking on an investment from Peterson Partners, Mahlum is leading the charge to bring [sweatlana] to new cities across the nation.
One place she knew this workout would be successful? In her home state of North Dakota. And her rationale won't surprise anyone originally from the midwest.
"It's cold," she said matter-of-factly. "People here work, the women here work hard, they're not afraid to go through tough shit, they're not afraid to work for what they want – and this class is exactly that. You can't hide in the back on bike somewhere. There's one coach for 12 people. And you're going to work together as a unit and you're going to [have to] step up."
As she expands her studio's brick-and-mortar locations from city to city, she's constantly looking at what each studio does to be successful, what works and what doesn't, learning from each market. Her drive to continue to build comes from a passion for the method and deep-seated respect for how it changed her life.
Mahlum is a long-time runner, but she'll tell you she was controlled by the miles logged, calories counted and calories burned on a day-to-day basis. That is, until she saw what slowing down did for her brain and body. She said she realized she'd "been doing it wrong for years."
"For a second, it's so intense that you feel badass when you finish, but it's also so safe; you're not jumping or pounding. I have not been injured in five years, when I was constantly injured every few months from running," she explained.
The appeal comes from all around for class attendees. A little from the sleek, wood-paneled walls, the [sweatlana] machines, the club-lighting, the hip hop music you'll hear in every class. But people com back because of the gold-standard reason in fitness: it just works.
[solidcore] attracts class-goers ranging from first-timers to first ladies.
"I remember the first class that I coached for [Michelle Obama], it was nuts," Mahlum reminisces. "I got some death looks and I thought, 'I don't know if she loves this or if she hates this.'"
It must be love, as FLOTUS is still known to take over one of the D.C. studios from time to time with her "posse," Mahlum told us.
If [solidcore] doesn't already exist in your city, keep an eye out for coming locations here.