Five Cases When Being Selfish Makes Everyone Happier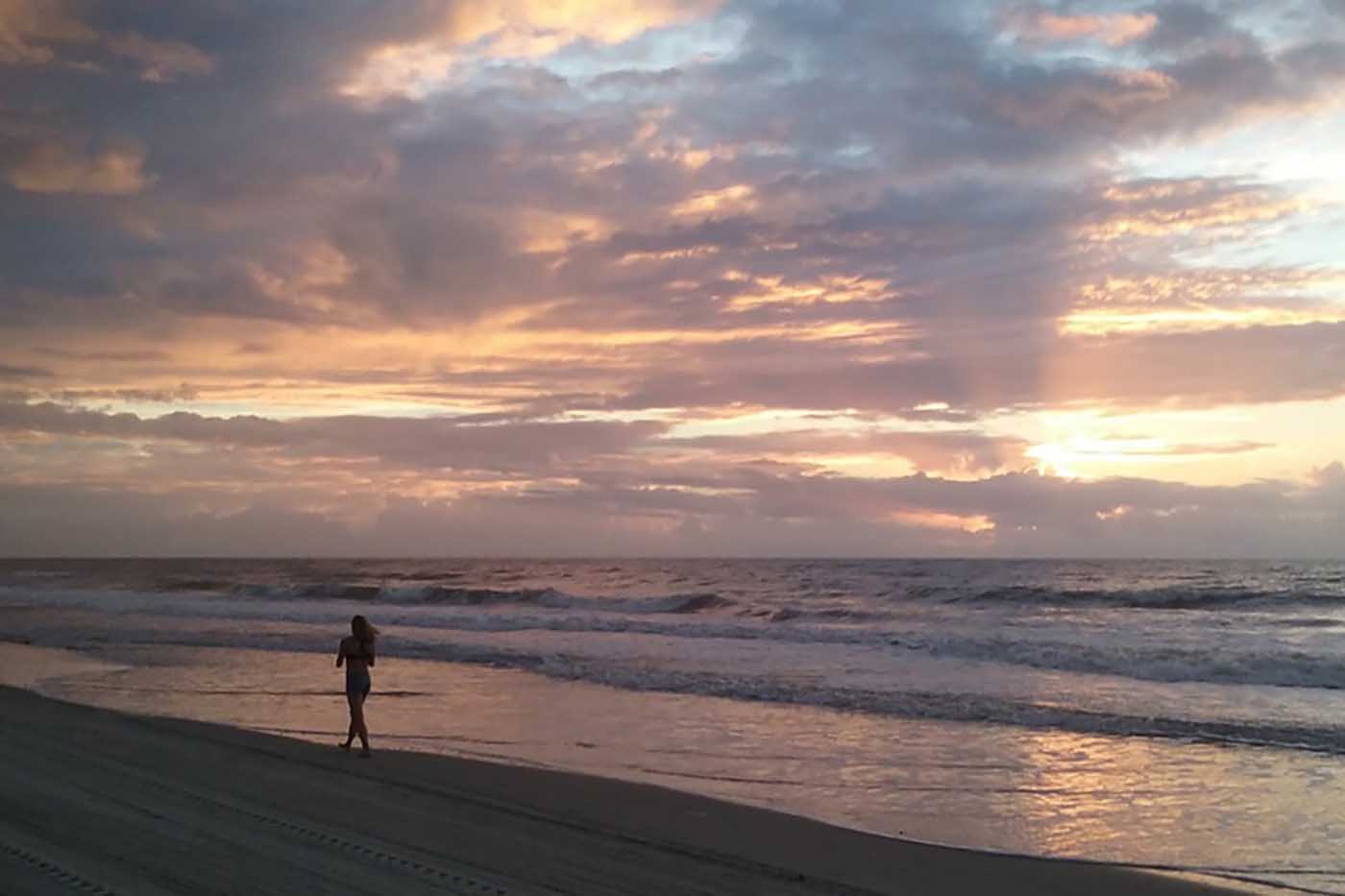 Friday evening, I left a yoga training (three days of intense anatomy and sequencing study) to find four missed calls and voicemails, 46 text messages, 84 social media notifications and 667 emails. Clearly, there were things I needed to tend to. But, after checking to see nothing was of emergency status, all I could muster was hitting "Power off."
In this moment I knew I was being selfish – but I also knew that if I didn't do this for me, I wouldn't be able to show up for anyone else when they needed it. This is what I call graceful selfishness.
Fast Company agrees, it's important to be a little selfish from time to time in order to prioritize what's best for you and thereby make better, healthier decisions for you and to strengthen your relationships with others.
Being graciously selfish comes with a few stipulations (i.e. there are a few ways to best use your "selfish" time).
Journal
Even if it's just for one minute, like happiness expert Gretchen Rubin, writing down moments in which you're happy or appreciative can bring you joy in the now and in the future, as you'll be more readily able to recall them.
New York Magazine reported on a study by Ting Zhang in Harvard Business Review about recording moments of your life.
The piece stated, "What seems like an ordinary moment today, in other words, could become a little more special with time. As one participant in Zhang's study said, 'Re-reading this event of doing mundane stuff with my daughter has certainly brightened my day. I'm glad I chose that event to write about because of the incredible joy it gives me at this moment.'"
Do something solo that makes you feel happy
Even when we're "alone," we're not normally alone anymore. Constant connectivity keeps us from hearing our own thoughts – keeps us from simply being with ourselves – for those brief moments during the day when we aren't interacting with others.
When you unplug, fill your time with something you feel fueled by (here are a few ideas for you if you're not sure where to start). Whether it's taking a meditative walk or taking a personal day simply to hit up all your favorite workout classes at once, do what makes you happy and don't apologize to anyone for it.
Connect with nature
According to a study done at Berkeley, spending time in nature can make you "kinder, happier and more creative." It's not just you, that beautiful spot near a waterfall, a lake or grassy field is actually everyone's happy place.
Find a hike, a walk or a trek into nature that takes you out of your routine and gives you a chance to take a couple of breaths. And nature doesn't have to mean these epic Instagram locations – it can be a walk in a neighborhood you haven't explored in your own home town. You'll be surprised by what a simple walk and fresh air can do for the soul.
Write to a friend
Amidst my busy schedule, running from studio to studio to teach and getting wrapped up with planning events, I sometimes lose touch with others in my life who I don't get to see on a regular basis. And it's in the moments when I'm alone that I think about them and want to connect.
Use your time alone to make meaningful connections with other by writing to them. Take some of your time to write down a memory or two to an old friend and send it to them via good old fashioned snail mail. You might be surprised by how much joy it actually brings you to know you'll be connecting with someone else and surprising them, maybe even making their day.
And after all, according to the longest study on happiness, good relationships keep us healthier and happier. It isn't money or success that leads to better brain health, greater general physical strength or a reportedly happier overall outlook on life – it's solid, loving relationships.
Express gratitude
It's been said by many a happiness expert that gratitude is one of the number one ways to increase your overall happiness. At aSweatLife, we've learned a lot from gratitude journaling and also agree that implementing more gratitude to your everyday life is beneficial to your whole health.
During your time alone, whether you write down your reflections or take a moment of silence to repeat a mantra to yourself, invite in more gratitude. Practice it repeatedly – whenever you can remind yourself to do so – to build up the habit until it's becomes second nature to you.
The more you express gratitude to yourself, show up for yourself and do things that feed your highest good, the better friend, co-worker, employee and significant other you'll be to those around you. This, my friends, is the beauty of graceful selfishness.