Fighting Technology Addiction for a Happier Life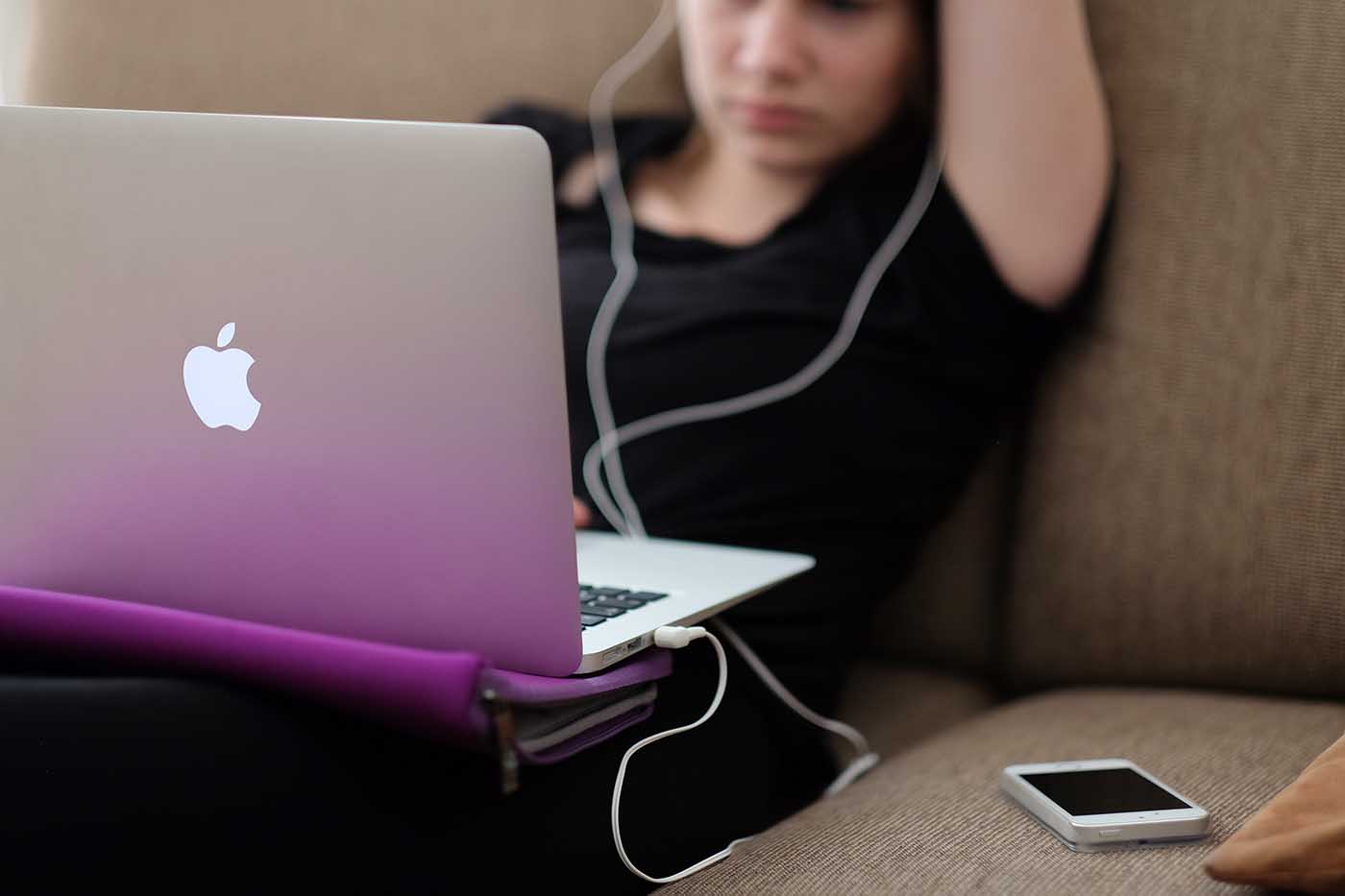 The room around me buzzed with conversation about the weekend while I sat cross-legged on the cozy sectional in the corner of Yoga Six, laptop in front of me, iPhone to my left and iPad to my right.
"I'm teaching a special event, sweat something …" I heard the figure I had yet to acknowledge to my left say.
I had no idea how long she'd been there. I looked around and realized that I had created a barrier of technology around myself – no one was getting in or out of that iFence.
I (gently) slammed my laptop closed and introduced myself to Emily who was teaching the #Sweatworking Deep Stretch Session at Yoga Six (every Sunday leading up to the Chicago Marathon), realizing that I was missing an opportunity to make a real connection in favor of a fast WiFi connection.
I'm most certainly not alone in my technology dependence, although my triple device layout is more ridiculous than I can really fathom. Mobile devices can be a crutch for those who are shy, slow to make connections or are trying to fill the time on the morning train.
But a study published this week by the European College of Neuropsychopharmacology "suggests that people who use the internet excessively may have more mental health problems."
This news came to light because a recent update was made to the questionnaire that helped mental help professionals identify internet addiction. The tool was introduced in 1998, before we all held the internet in our hands all the time. It turns out, when today's internet use is analyzed based on the new questionnaire, things look different. The new questionnaire's results indicated "that the prevalence of internet addiction might be grossly underestimated" when compared to the results of the previous version of the questionnaire.
From there, the researchers at McMaster University in Canada correlated the results to the prevalence of mental health disorders. They focused "on illnesses like depression and anxiety, impulsiveness, inattention and executive functioning, and Attention Deficit Hyperactivity Disorder (ADHD)."
According to chief researcher Michael Van Ameringen, the team found that "Individuals with Internet addiction also had significantly higher amounts of depression and anxiety symptoms, problems with planning and time management, greater levels of attentional impulsivity as well as ADHD symptoms."
As every science professor or teacher has reminded you, correlation does not mean causation, but this is a good time to pause and look at how you use the Internet. Are you using it as a tool to judge or compare yourself to others? Are you dwelling on past relationships or the success of your friends? These comparisons allow you to take moments of other peoples' lives out of context. The bests, the successes, the firsts – and we know there's a lot more to life than that.
These unhealthy comparisons can bubble all sorts of corrosive emotions to the surface, like envy and self-doubt. Amita Patel, founder of Aligned Holistics quoted by Fast Company says, "It's important not to compare your work-in-progress to others who are farther along in their journey."
So if you're feeling sad, alone or envious, put down the phone and go meet a friend. Make some real eye contact and have a conversation. You can always Instagram about it later.