Take on These Thanksgiving Workouts in Chicago
Every year on Thanksgiving, studios open their doors to the sweaty souls who want to get in just one more sweat before the turkey hits the table. It's a tradition as old as studio fitness – pulling together for one last intense workout, almost giving each attendee permission to treat yo' self or stay calm if talk of politics comes up or of that one aunt asks one more time if "you're ever going to get married."
These special Thanksgiving workouts in Chicago will prepare you for whatever your day holds.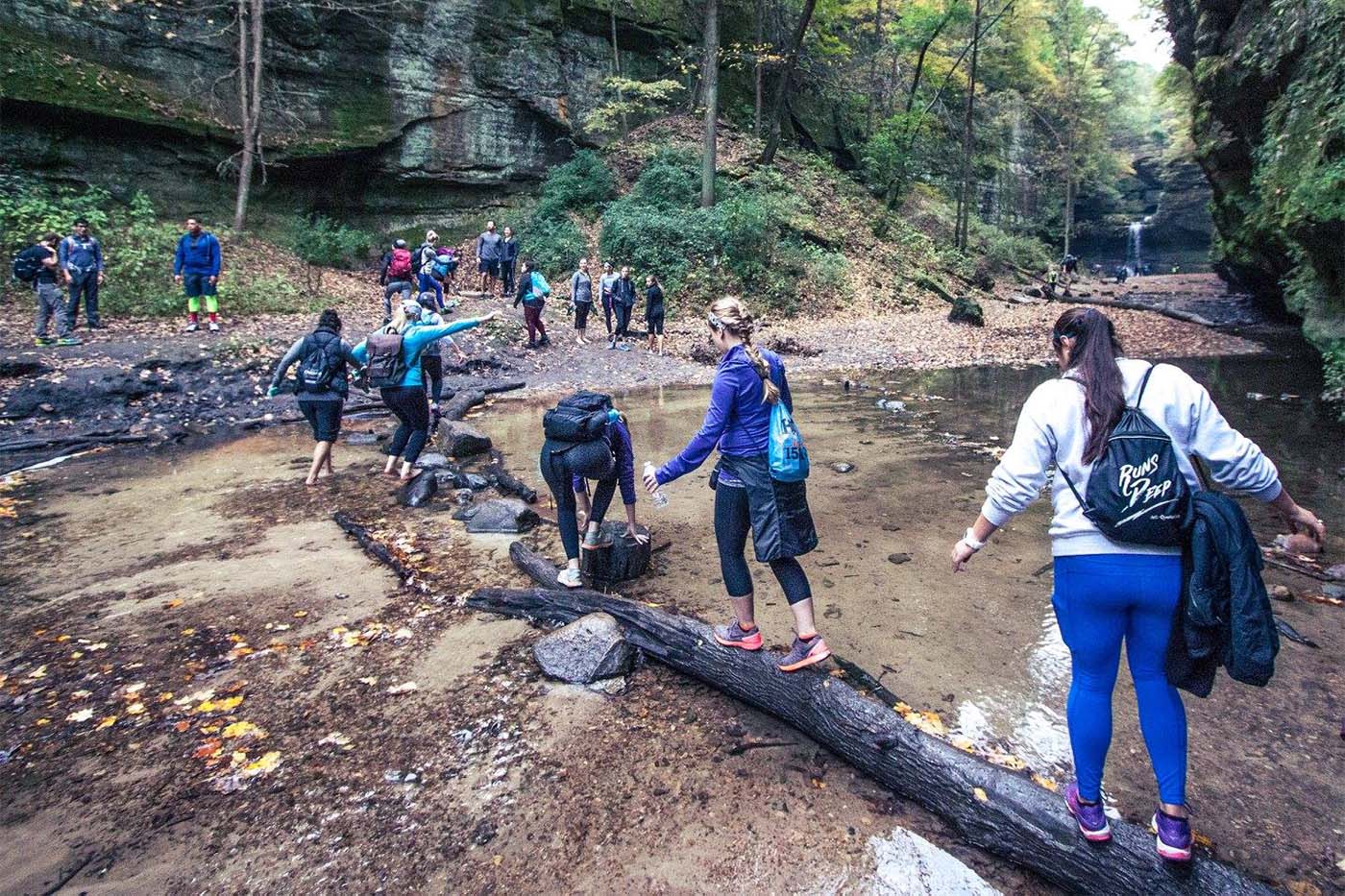 Every year, The Barre Code leads a 75-minute bootcamp that's meant to light your muscles on fire and torch calories before you stuff your face with turkey. In River North you can find TBC's chief training Office Lina, but a similar class is available at all Barre Code locations.
I've done this class in years past and it is serious. Expect to leave drenched in sweat and energized while all of your muscles beg for mercy.
Sign up here on the "events" page for $40.
Across the city and metro area, there are ways to gather your family for a run to start the day. With various distances,
The Turkey Day 5K/8K
in Lincoln Park is accessible for all ages and abilities. It starts at 9 am and it's $45 for the 5K or the 8K and kids under 17 run for $25.
If you have any SoulCycle tribers in your life, you've heard them whisper "soul survivor" in utter reverence. The 90-minute ride takes up two credits and is always a special experience. On Thanksgiving morning, all three Chicago SoulCycle Studios will offer a 9:30 am Soul Survivor class with Anthony, Aya or Jaclyn.
Every year On Your Mark hosts a holiday challenge, which charges the brave souls who sign up to take on 35 workouts in 30 days. To kick off the challenges, OYM will host a 90-minute Thanksgiving workout, a sweat session that's open to everyone regardless of whether they're taking on the challenge.
Trista Greco will lead a 90-minute Full Body workout at 9:30 am at the Lincoln Park studio … just in case 60 minutes isn't enough. You'll sweat your face off, grab a protein shake and then take on your very important holiday. And you get all of that challenge for what it costs to take a normal class.
You can take on a yoga sculpt class at CorePower locations across the city to immerse yourself in sweat on Thanksgiving day. The
Hyde Park
and
Bucktown
studios will both have donation-based classes to get you into the spirit of giving and gratitude. Sounds like something the pilgrims would have wanted for us.
Get out there and get your turkey burn on, sweaty souls.