Three High-Achieving Trainers Share Their Morning Routines

(Disclaimer: This post is sponsored by Vital Proteins, a product that is a part of my morning routine. As always, we only talk about the products, experiences and services that we truly do love.)
The idea of a well-spent morning swept the start-up and CEO scene over the past few years. "What's your morning routine?" is asked of high performers over and over, and for most, it's a question they're prepared to answer.
The reasons why this question is so closely connected to the best-of-the-best – both physically and mentally – are plentiful. Having a morning routine puts the actions that set up your day for success on autopilot.
Routines can sound mundane and, well, boring. But being running a checklist for the small details – what you eat, drink, wear, pack and how you move your body – can make the bigger things easier as the day goes on.
The concept of decision fatigue, or the mental fatigue that comes from making a day's-worth of decisions, can set you up to fail as you get closer to the end of the day. In an article by New York Times Magazine, a fatigued brain "looks for shortcuts," noting that one shortcut is generally to "act recklessly" and the another is to simply not make a decision – to do nothing.
Morning routines are useful to save your brain for the decisions that matter. And according the Fast Company, the best morning routines start the night before.
My morning starts with a routine like these trainers. An hour before I need to leave the house, my alarm goes off. From that moment until I leave the house, I prioritize hydration, gratitude via my five-minute journal and an inbox clear-out while I drink my coffee with a scoop of flavorless Vital Proteins mixed in.
No one routine is perfect, but if it sets you up for a successful day to be productive, strong and connected, it's perfect for you.
We chose a few high performing trainers from across Chicago to talk morning routines, all different based on their circumstances and goals.
Christa Carlson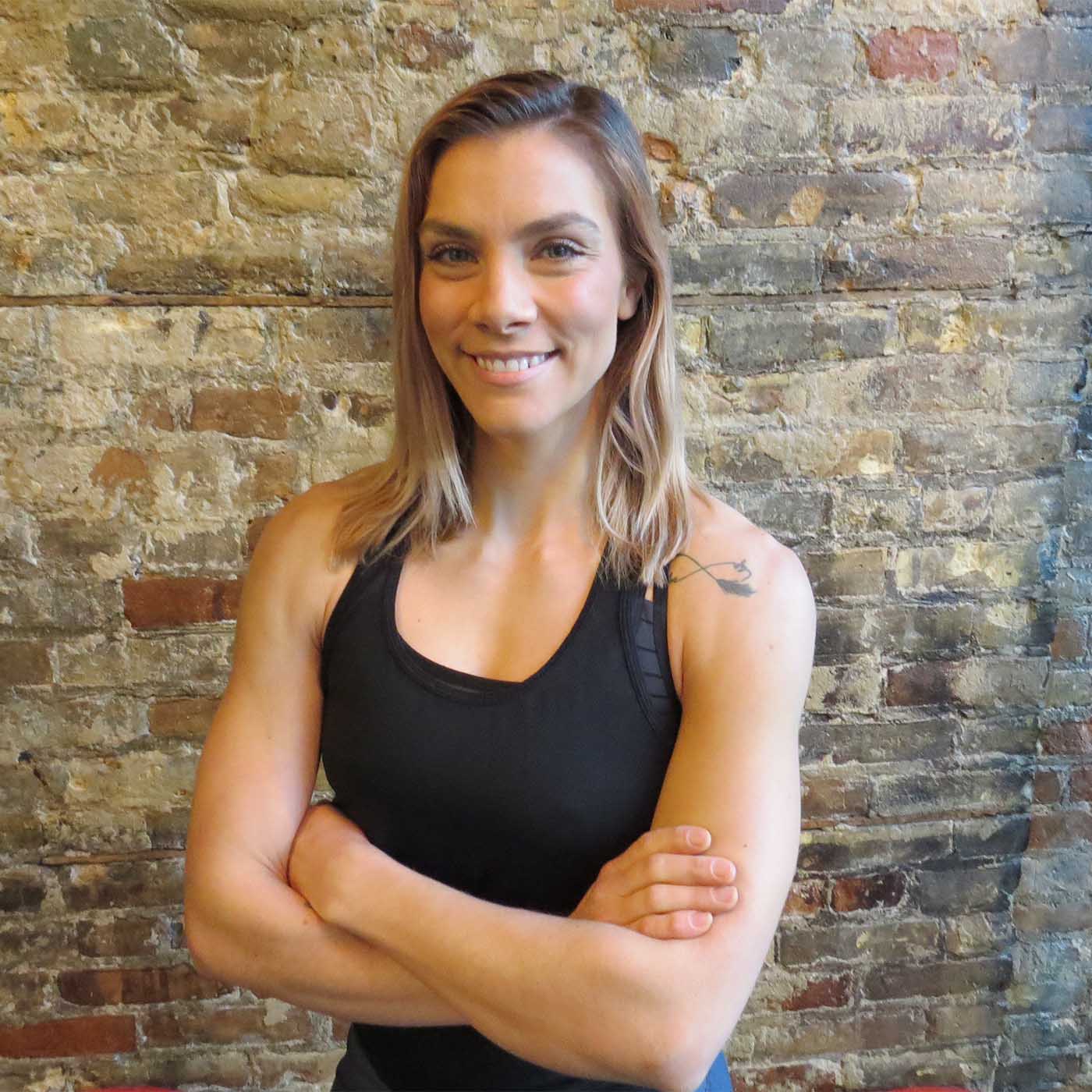 Christa Carlson is a CrossTown Fitness trainer who knows her way around a barbell. She found a passion for fitness as she was working as a veterinary tech and after getting certified, she never looked back.
As a trainer, her days start early, so a morning routine is key to getting her out the door quickly and feeling ready to take on the day. With clients that sometimes require her presence at 5 am, she's moving before sunrise.
She starts by drinking lemon water, which she follows up with Dark Matter Coffee with a scoop of Vital proteins, which sometimes she'll make into a bulletproof coffee, depending on her training goals.  If she doesn't have a bulletproof coffee, she sticks to her paleo diet and eats either a smoothie or overnight oats.
While she gets ready for her day, she'll listen to a podcast and hop into her sporty attire.
Bret Gornik: 
Nike Trainer, Barry's Bootcamp instructor and one half of the founding team of Live Better Co., Bret is constantly on-the-go, managing clients, his business, his scheduled group classes and his personal life.
Bret's morning routine starts the night before with a well thought-out plan. Bret notes that avoiding decision fatigue is one of his key objectives for having a morning routine and the reason why he recommends others adopt one as well.
At night, Bret packs his food for the next day, lays out his clothes for the morning and packs a bag with any other clothes or supplies he'll need. When he wakes up at 4:25 am, he's then able to jump into his outfit and spend 10 minutes meditating.
His meditation is "just a check-in, some deep breathing and just kind of a relaxing meditation," he said.
After drinking water and taking his morning supplements, he's off to train his 5 am and 6:15 am clients.
He returns home to spend some morning time with his fiancé from 7:30 am to 8:15 am, a ritual he said that the couple truly cherishes and uses to check in on how they'll spend their days together and apart. After he makes her breakfast, she heads off to work and he launches into some mobility, stretching and yoga before he gets into the rest of his day at 10 am.
Kate Lemere: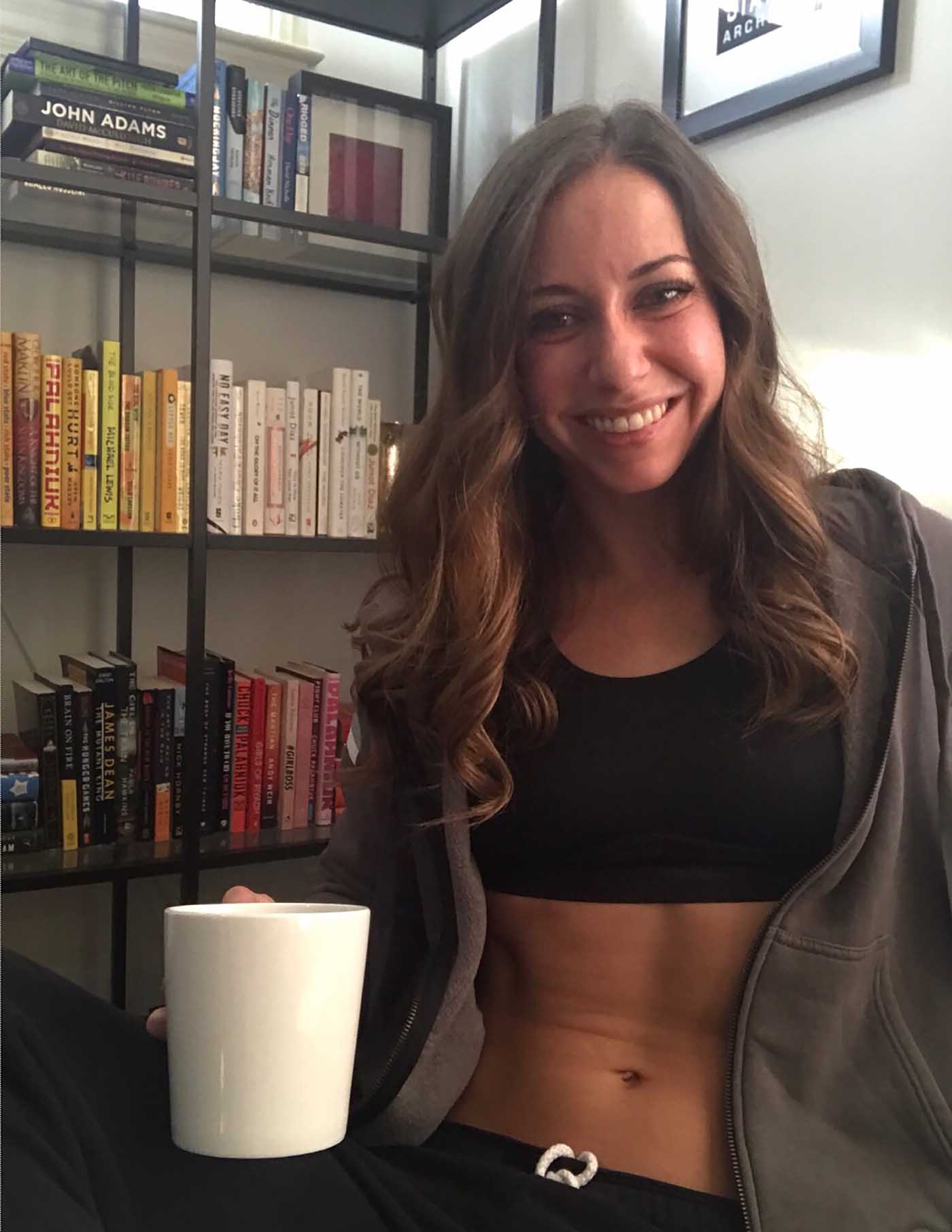 Barry's Bootcamp instructor and Founder/CEO of TheFourPercent.com, Kate's morning is about squeezing every second of sleep, activity and productivity out of her time as possible. She's known for being an inspiring force in others' routines, and for that kind of energy, she needs proper rest and preparation.
"In the morning I prioritize sleep and workouts," she said, which fits her focus on spending just four percent – or an hour – of your day moving.
"I usually hit snooze until the last minute and then will sit down to scan my emails and plan my priorities for the day," she said.
Her focus on removing the stress, or at least preparing for her day before it starts to move leaves her less likely to be hit by something unexpected. And if you've ever worked with Kate, you know she's always prepared.
But there's another benefit: By clearing out her inbox and preparing for priorities, she's created a system of mindfulness for her time at the gym.
"I don't need to think about my to-do list during my workout and can fully focus. Once I'm done I'm ready to hit the ground running," she said.
A morning routine can be simple – just five minutes – or a more complex regimen that starts the night before. Whatever your goals for the morning, be prepared, start small and build on your routine over time.