Karpa Deem Brings an Athlete's Workout to Printer's Row
At 5:45 am, ceramic coffee mugs in hand, we walked into Karpa Deem. In front of us, we saw the set-up for a small-group workout at one side of this Printer's Row gym while on the opposite side an athlete ran, slammed, lifted, zigged and zagged – preparing for the NFL combine.
At Karpa Deem, this is the exact environment coaches and NFL veterans Jason Davis and Kelvin Hayden want to create: a place where everyday athletes can grow and aspiring professional athletes can find their edge.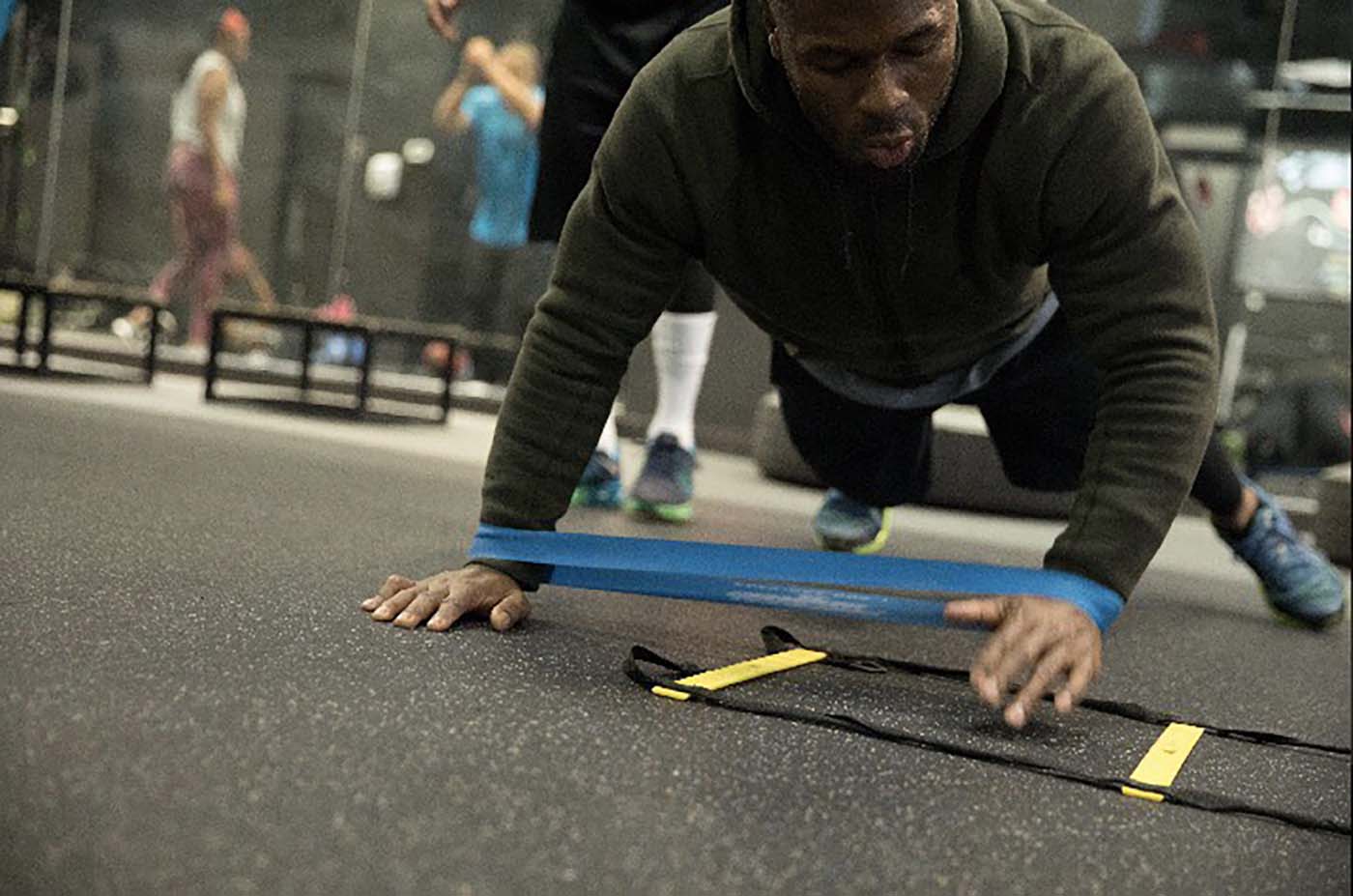 We worked with Coach Jason during our Breakfast Club session, an athletic class hosted at 6 am Monday through Friday. As a former NFL free-agent who retired in Chicago with the Bears, Jason is outspoken and energetic about his time in the league, sharing stories throughout the training session of hard hits, long drives and what it's really like to go man-to-man with someone much, much bigger than you are (Hint: under no circumstances should you make eye contact).
But more important to training with Jason is his unique experience with fitness. After walking away from the league, the typical, "what now?" feeling that retired pro athletes experience overtook Jason, he told us. He gained weight and experienced depression.
It wasn't until co-owner Kelvin gave him a much needed dose of tough-love that Jason pulled himself off the couch and fought to regain his health. In just a month, Jason lost 35 pounds and regained his confidence, all while he and Kelvin formed the basis of what Karpa Deem is today.
Jason and Kelvin believe that they can help others experience this same kind of success, which we saw come through in our workout at the gym.
In our early morning training session, the focus was on building the strength, speed and agility athletes need to be successful. The session started with a dynamic warm-up, graduating to agility ladder drills before we moved into the meat of the workout.
At Karpa Deem, the coaches call everyone "team mates," which might just sound like one of those cute branding things gyms do, but in practice, the workouts have the feeling of true teamwork. That was evident starting with the agility ladder drills, when the fanciest footwork earned high-fives and group encouragement pushed everyone to move a little better and a little faster.
But as we moved into the circuit workout – jumping rope, slamming balls, sit-up variations, dumbbell squats and pistol squats – the team-work theme continued. We started with a partner at a station and worked our way around the stations, encouraging each other along the way.
As we wrapped up the fourth round – or fourth quarter as Jason termed it – the team came together to celebrate putting the work behind us in the best way we knew how: team huddle.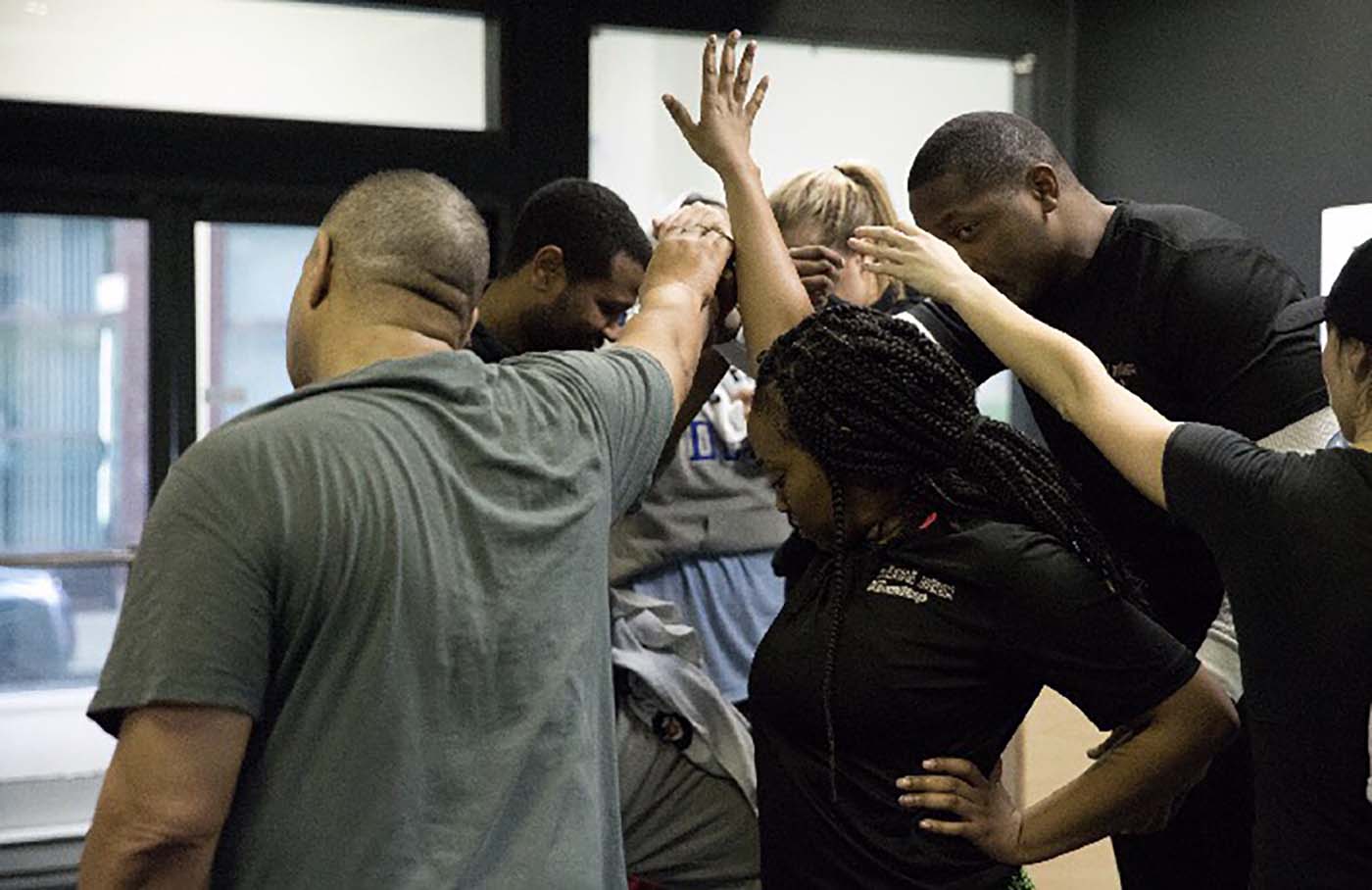 On three, we shouted "seize the day," and as this workout was wrapping up at 7 am, we could think of no better sentiment to carry into the rest of the day.
Find Karpa Deem at 641 South Plymouth Court and on Instagram where you can see how the team is training every day.