We Got Goals: Emily Hutchins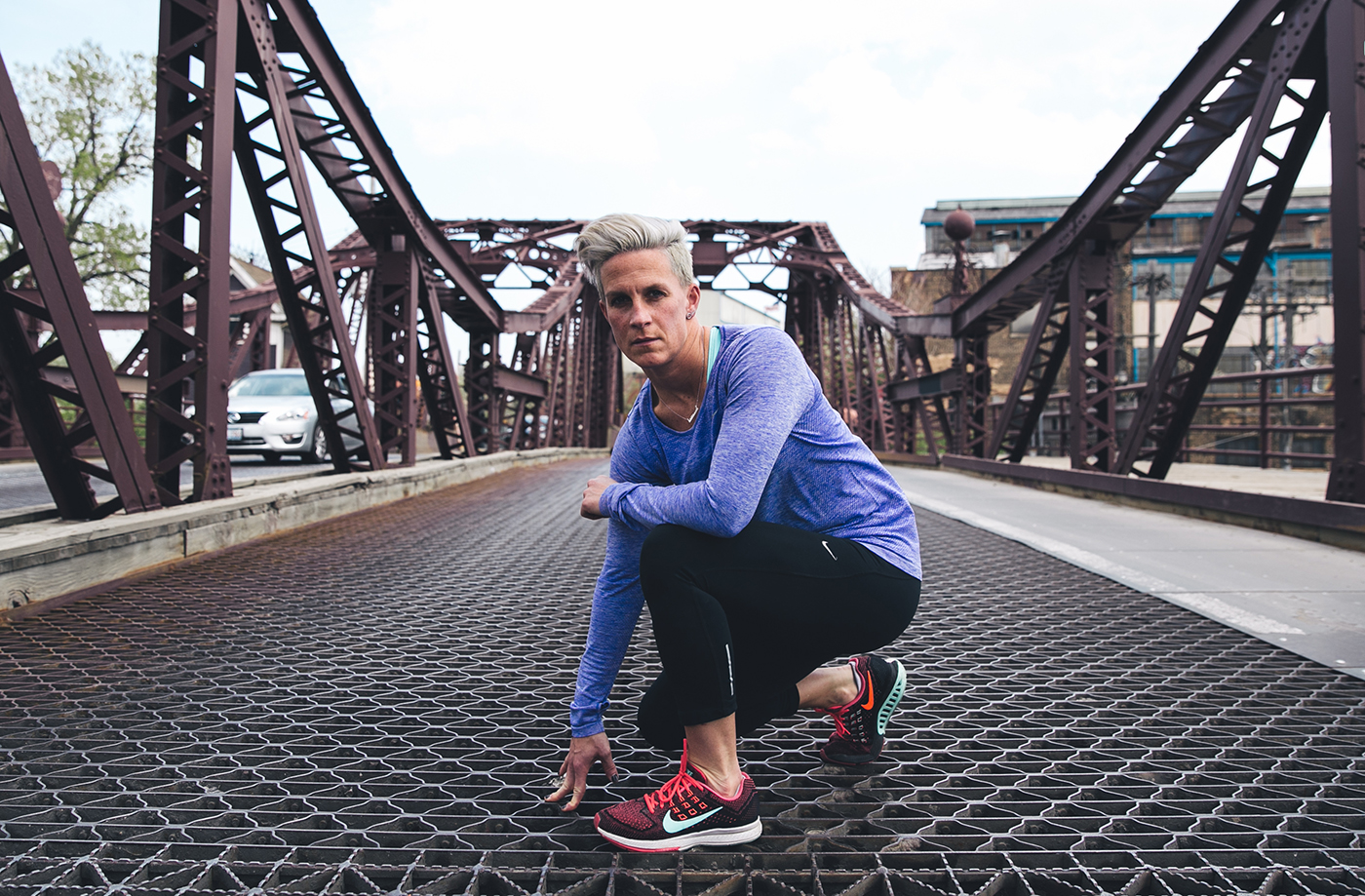 When you think about your current and future goals and how they tie together, I've yet to meet someone with quite as clear a track as Emily Hutchins. Emily is a Nike Master Trainer, owns On Your Mark and is Chicago's Hottest Trainer of 2013. (Take a class with both Brian Kent and Emily and you'll see he doesn't let her live that one down.)
Emily is known for her tough workouts and lighthearted spirit. And even though she's one of the strongest trainers I know, her humility will knock your socks off. Emily shared – albeit reluctantly – what she was proud to work on in 2016 and how those goals are right in line, setting her up where she wants to take her career in the future.
2016 Goals:
This past year, Emily started working on a national project with Nike.com to make the online store experience better for the consumer. Instead of seeing a model standing in a static position, when you visit Nike.com and shop by specific sport, you'll see how an athlete moves in the specific gear he or she is wearing.
"The athletes aren't just standing there with the product on because that doesn't speak to whatever sport it is that they're doing," Emily told me.
Having Emily behind the scenes on the shoots benefitted the Nike team, as Emily brought the credibility of a true athlete to the staging process, guiding how the models moved and worked with the clothing. And using her expertise this way is the direction she envisions her career heading.
"It's challenging me and pushing me to continue to get better at my craft and [incorporate those skills] on more of a consulting level," Emily said.
When she isn't busy changing how the world shops online, Emily also runs a gym, On Your Mark, and continues to train for her own personal growth and development. In both of these realms, 2016 was a year for broadening and deepening expertise.
"At On Your Mark, everyone 's knowledge and credibility continues to increase on a yearly basis," Emily said. "The instructors are taking the time to get better at what they do through education and I take a lot of pride in that. And I train with Brian on a weekly basis. He's helped me get out of my comfort zone, introduced me to the world of martial arts through boxing and kickboxing and how that has increased my own performance, especially running."
2017 Goals:
It was clear from my conversation with Emily, she knows where to focus her time and energy in order to achieve what she wants. In 2017, she'll will continue to push for excellence in both her personal training and at On Your Mark.
She'll also continue to leverage her skills as an expert trainer in unconventional ways, opening new doors and different opportunities for her career.