Adventures in No-Baking : Energy Bites
I don't love cooking. I can't usually guess what ingredients are in a dish that make it taste a certain way. It's most certainly not in my DNA to just mess around in the kitchen and naturally whip up something delicious. But I'd like to humbly (and formally) brag that I strayed away from the recipes for no-bake energy bites I've been collecting recently and ended up creating a delicious snack. It's the perfect thing to keep in my freezer when I'm in a pinch.
These energy bites are most definitely not meal substitutes (I've been caught hungry too many times with no actual meals available and only granola bars to tide me over; it's just not a viable solution long term). But when you've just come in from a workout and need a quick fix, or are walking out the door in the morning and have only had coffee, these little guys are excellent to have on hand.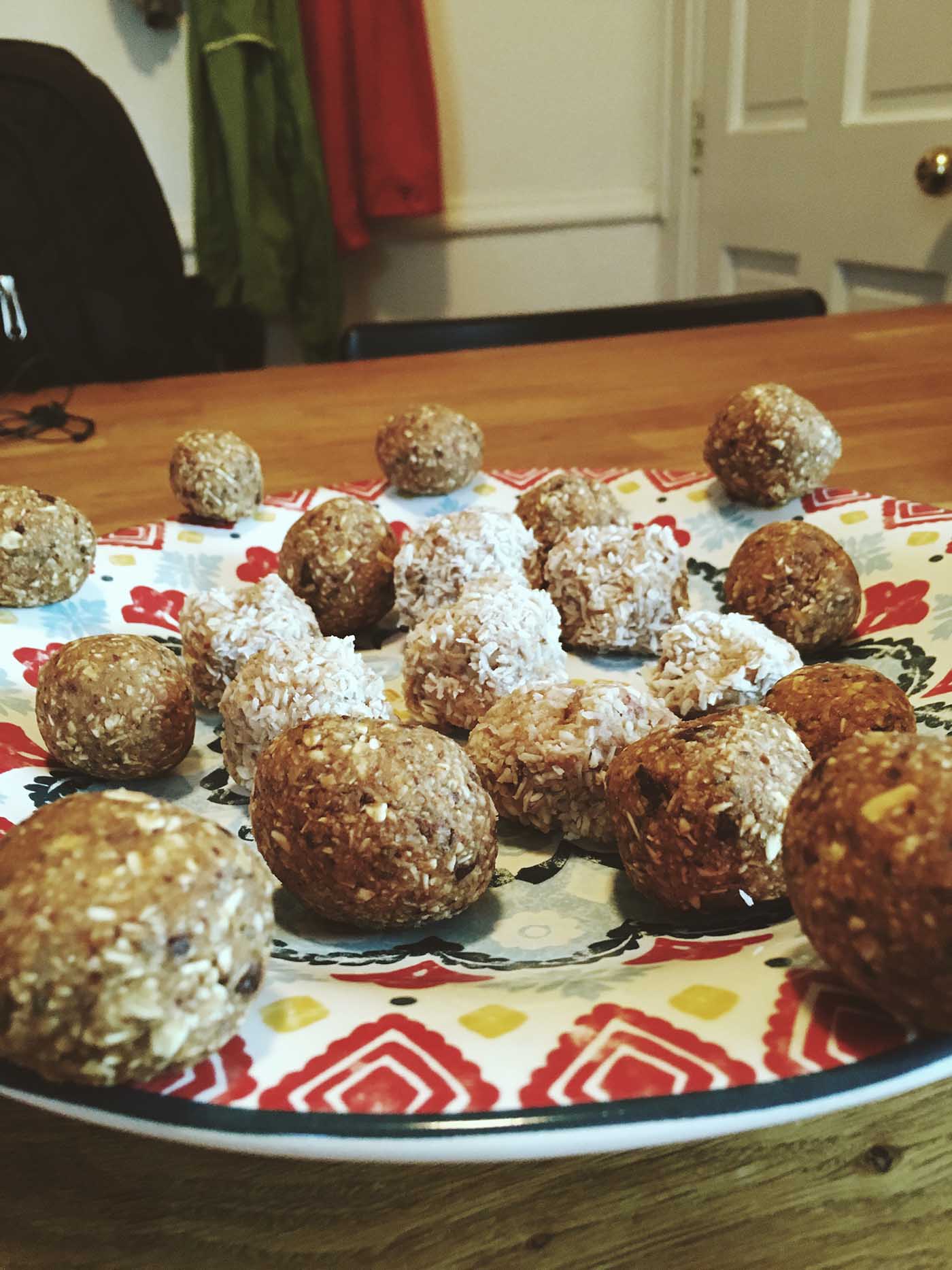 I combined a few different recipes, some of which I received from Allison Parker, Mariano's registered dietician, who led our Mariano's #Sweatworking event in August, to create two different bars. 
Coconut & Walnut energy bites
What you'll need:
¼ cup pitted dates
¼ cup walnuts
¼ cup siggi's vanilla skyr
½ cup unsweetened coconut flakes
¼ cup almond meal
I used a food processor to combine the pitted dates and walnuts and mix until fully combined. I then added the almond meal, yogurt and coconut flakes to the food processor and continued to mix.
From there I scooped everything from the food processor into a bowl and set it in the freezer for 20 minutes to harden some. When I pulled the bowl out, it was still a very soft mixture (probably due to using yogurt in the recipe) but I was still able to roll 1 inch x 1 inch bites with my hands and roll them in the coconut flakes, which kept them together. 
You can freeze these puppies or stick them in the fridge to have on hand for up to 3 weeks.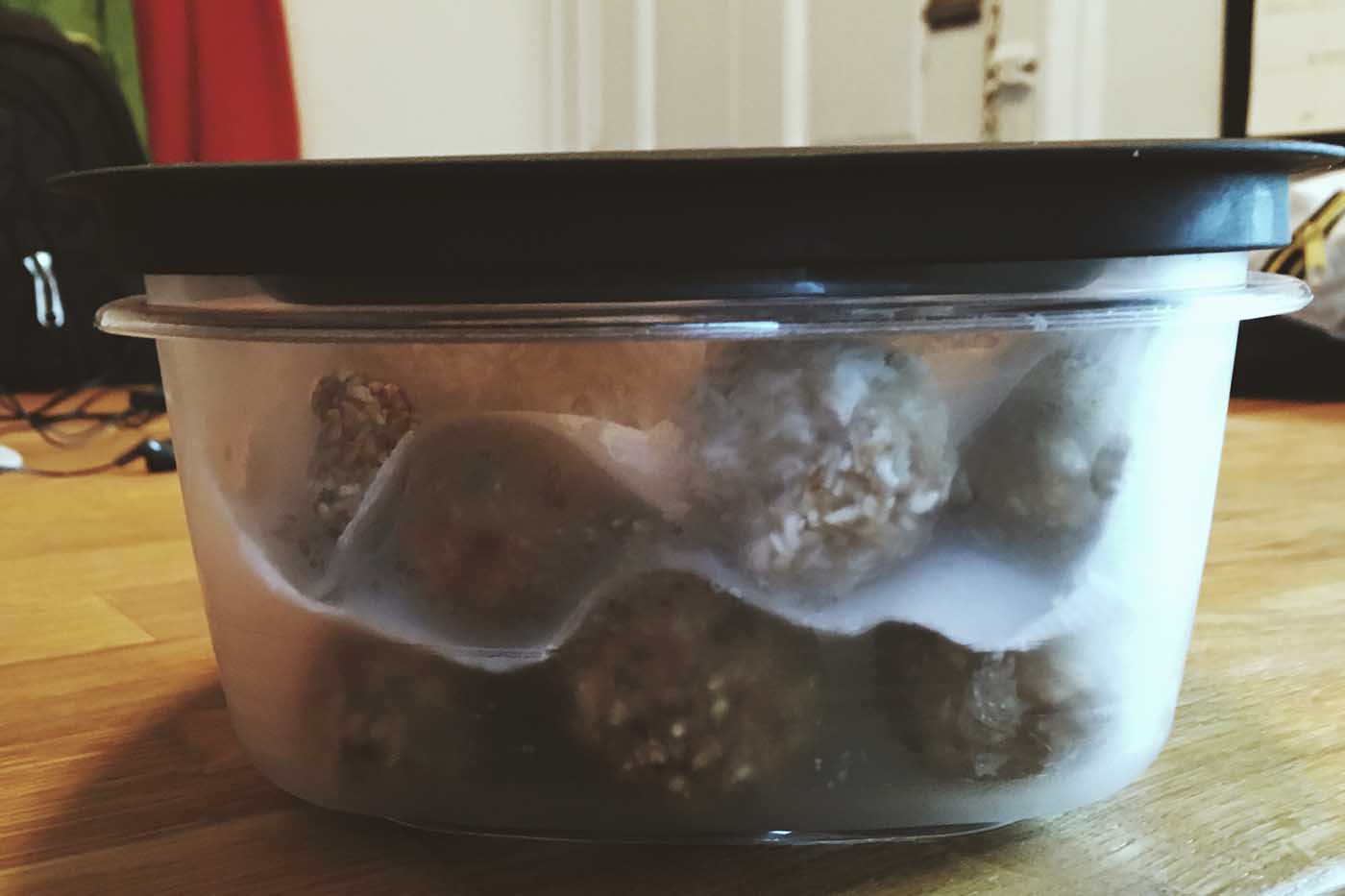 And then there's my favorite recipe I've ever brought to life: the peanut butter and chocolate bites.
Peanut butter & chocolate chip energy bites
What you'll need:
2 cups rolled oats
½ cup agave syrup
½ cup creamy peanut butter
¼ cup chia seeds
¼ cup pitted dates
¼ cup unsweetened coconut flakes
½ cup dark chocolate chips
In a mixing bowl, add one cup of the rolled oats, agave syrup (I used regular syrup because ain't nobody got time to go hunting for agave), peanut butter, ⅛ cup of chia seeds and coconut flakes.
I didn't have regular peanut butter – I had powdered peanut butter – so that's what I used. If I do say so myself, it worked brilliantly (maybe even mixed everything together better than regular peanut butter would have).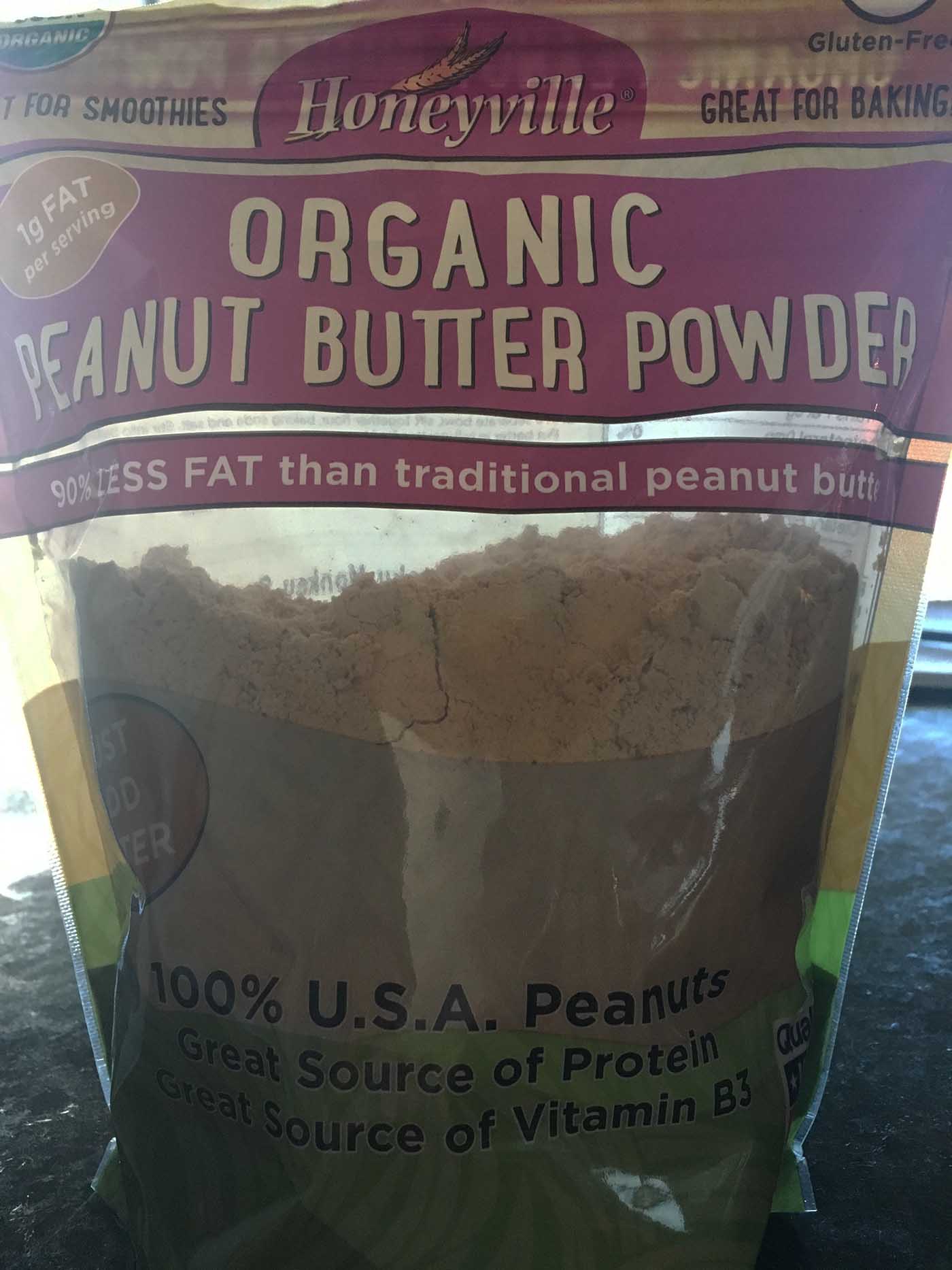 In the food processor, I combined the other cup of oats, pitted dates and other half of the chia seeds until everything was chopped together.
Next, I added everything that was in the food processor to the mixing bowl of other ingredients and stirred to combine.
Finally, I added the chocolate chips (I had chocolate chunks).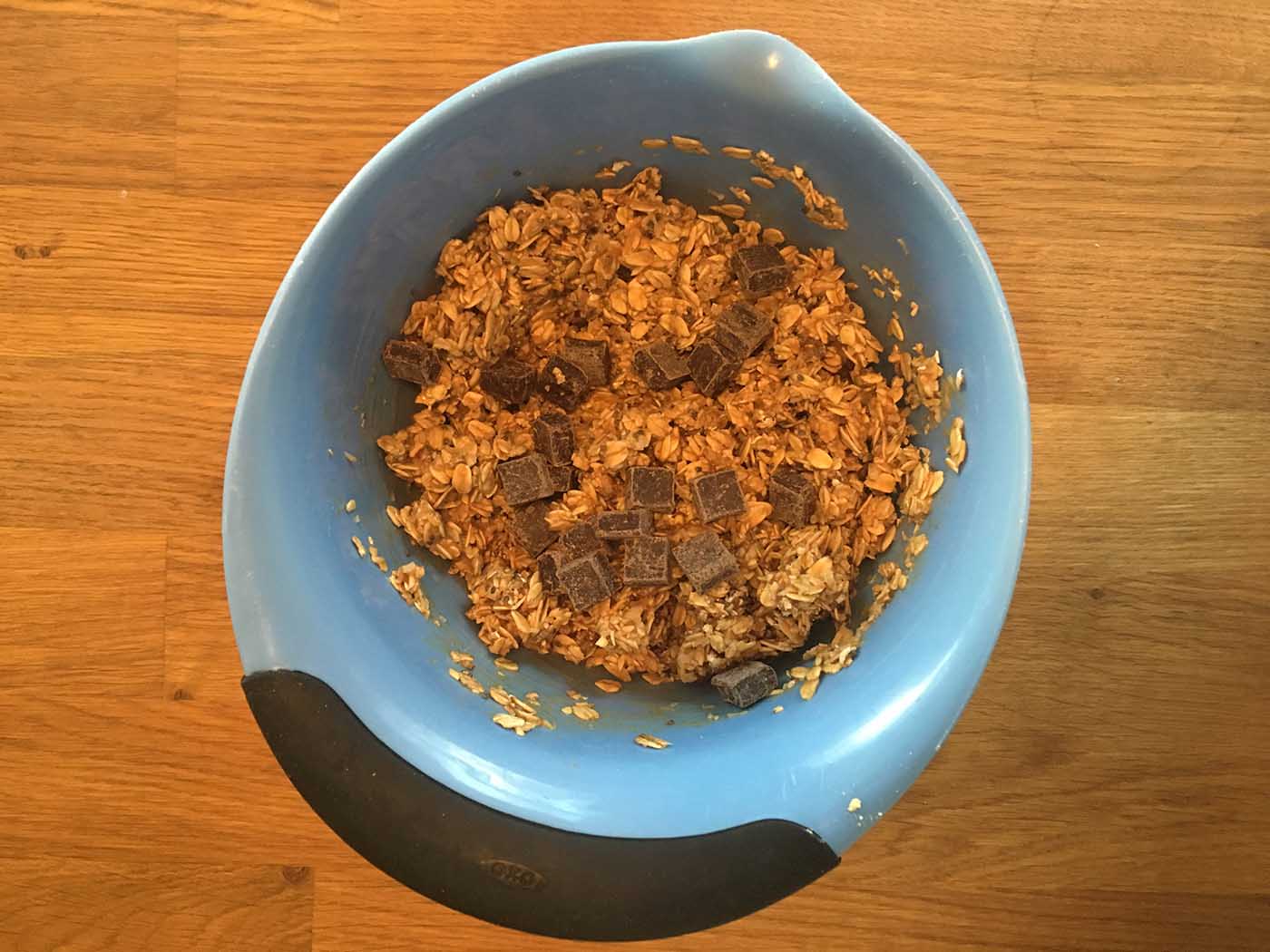 I deviated from the recipe which calls for just setting it in the fridge at this point, and instead I moved everything back into the food processor and combined all together once more. I then refrigerated the mixture for 30 minutes and scooped out bite-sized portions to form the energy bites.
I placed both recipes in a large Tupperware, separated by parchment paper, and can now store them in my freezer for whenever I need them most! I'm still making it a goal to steer away from granola bars as meal substitutes, but I'm so happy this playtime in the kitchen was a success.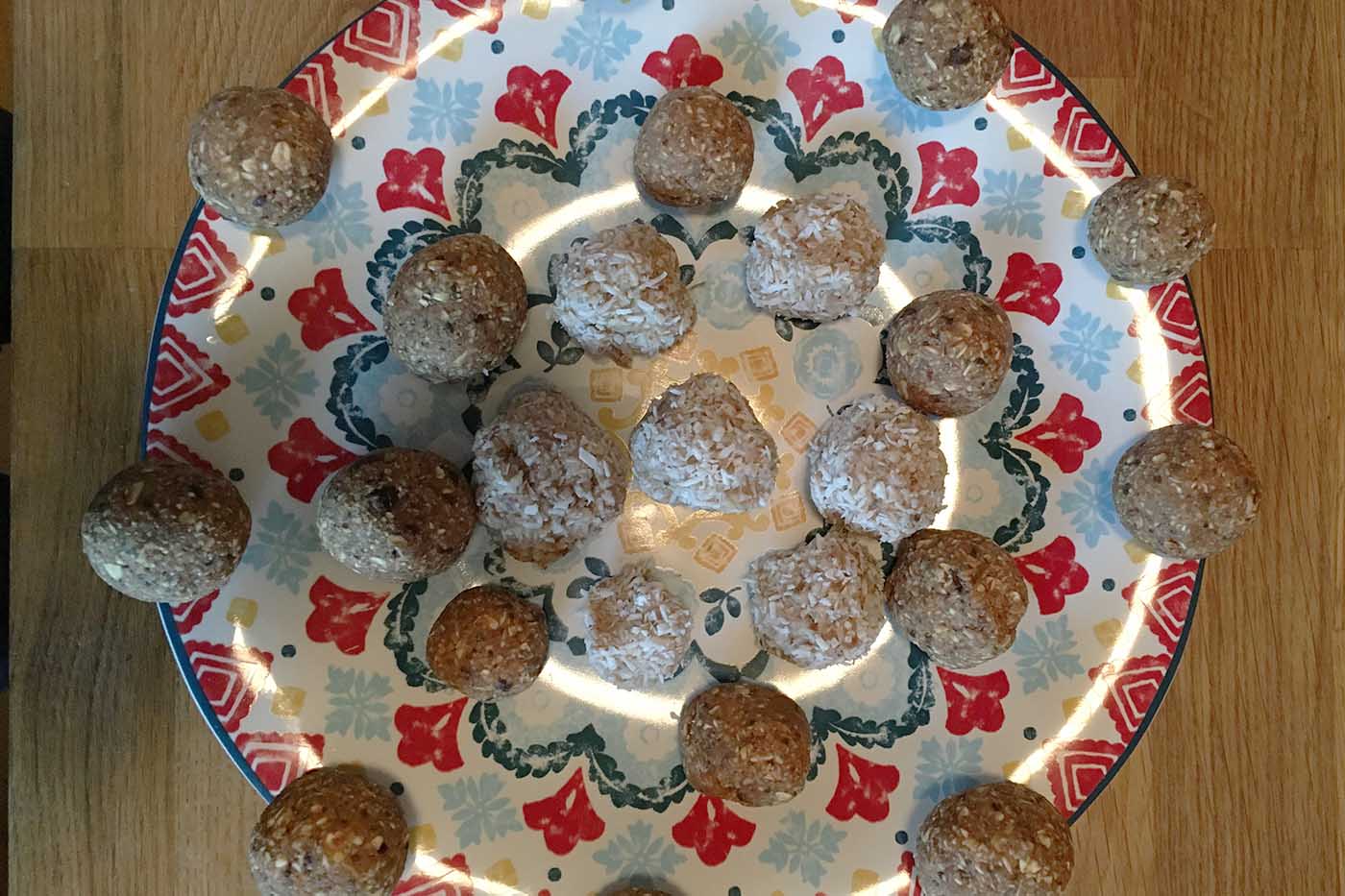 Have other recipes for energy bites? Please share in the comments section below!