Can Lash Extensions Make Your Mornings No Sweat?
[Disclosure: Amazing Lash Studio in Lincoln Park gifted us one set of lashes. As always, we only write about the experiences and products that we love.]
If you look around at Chicago's fitness instructors, you'll start to notice an interesting trend. Among them is a group with lashes that are always a nature-defying length and a darker shade of black than you thought imaginable, no matter the time of day – from your 5 am sweat session until they're closing down the gym.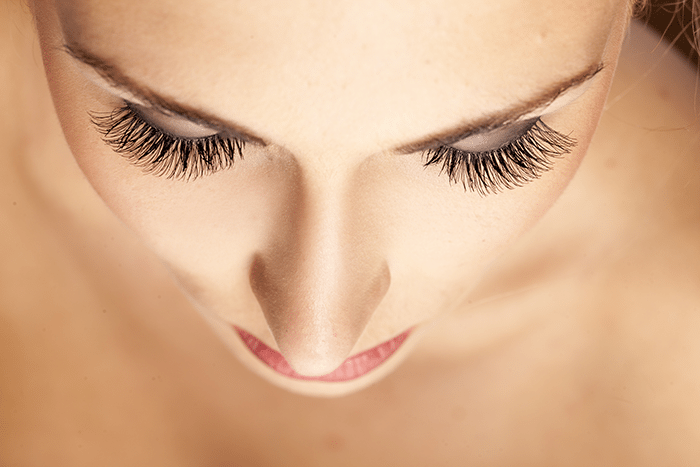 There is a vast universe of difference in getting up when the first number on your clock is four rather than three. Trainers will stop at nothing to get just 15 more minutes of sleep. Lash extensions are a must-have accessory for the women within this group that seek to take their getting ready time down from thirty minutes in the morning to how-fast-can-I-put-on-a-sports-bra-and-pants-while-mainlining-coffee.
I'm not going to name any names, because a lady doesn't lash and tell, but after a few years of wondering how flawless trainer X and stunning trainer Y always look like they're awake, I caught on. I realized that they were all wearing extensions. Once your eyes are opened to these falsies, you start to see them everywhere.
And there's a reason. Women want to look good and feel good, but they want their morning routines to take no longer than a man's. I've spent far too much time pondering the reality of being a woman that is shaving an entire extremity AND painting my eyelashes every day. The best part? Extensions don't leave a raccoon-like ring beneath your eyes for you to discover in the gym's mirror.
As eyelash extensions gain in popularity, there are more and more options to add length to and subtract time from your lash routine. One Chicago native found a business opportunity in lashes.
"I came across eyelash extensions five years ago – I had two boys and I just didn't have time to do the whole routine in the morning. I didn't do my makeup, I would just go into work looking like I had gotten hit by a truck," said Janelle Panozzo, former pharmaceutical sales rep and owner of the Lincoln Park Amazing Lash Studio franchise.
Her morning routine went from an hour to 20 minutes.
"I stopped wearing makeup," she said. "I just take care of my skin now and keep my lashes on and boom, I'm out the door."
Lash extensions can be expensive – running up to $250 for a full set, but an option like Amazing Lash Studio can bring that expense down, if you use the membership to it's full potential.
If you're thinking about getting lashes to make your mornings lightening-fast, read Glamor's quick guide to lashes first.