A Day of Mindfulness at Wanderlust 108 Chicago With Cottenelle®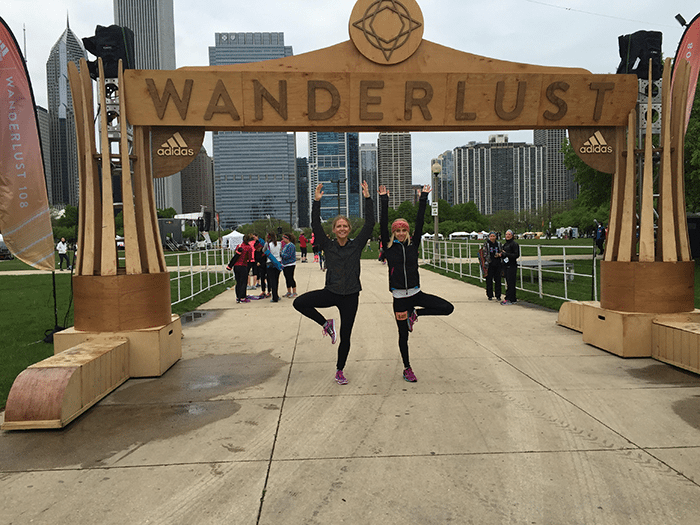 Disclosure: This post is sponsored by Cottonelle®. As always, we only write about the products and experiences that we love and all opinions in this post are my own.
Wanderlust 108 took over Grant Park and the surrounding running paths for a one-of-a-kind experience that brought together running, yoga and meditation.
Festivals plan. Chicago weather laughs. That's how the saying goes, right? The night before the festival, the sky opened up and filled every cranny and dip in the ground. The good news: the rain stopped. The better news: yogis aren't even kind of thwarted by a little bit of mud. This mindful triathlon gathered hundreds of Chicagoans to the center of the city's most famous green space. Wanderlust attendees filed in bright and early, ran a 5k, did hours of yoga on end silenced their minds for meditation.
My friend and co brand correspondent for Cottonelle®, Susie Lemmer of SuzLyfe.com was by my side for the entire day. We decided to take on the 5k together, planning at first to run/walk because we're both coming off of injuries. Luckily it felt amazing for both of us and we basically skipped and held hands.
We ran into some of the members of team aSweatLife who were making their way around the festival. Dani, Maggie and Kelsey were warrior one-and-two-ing the day away.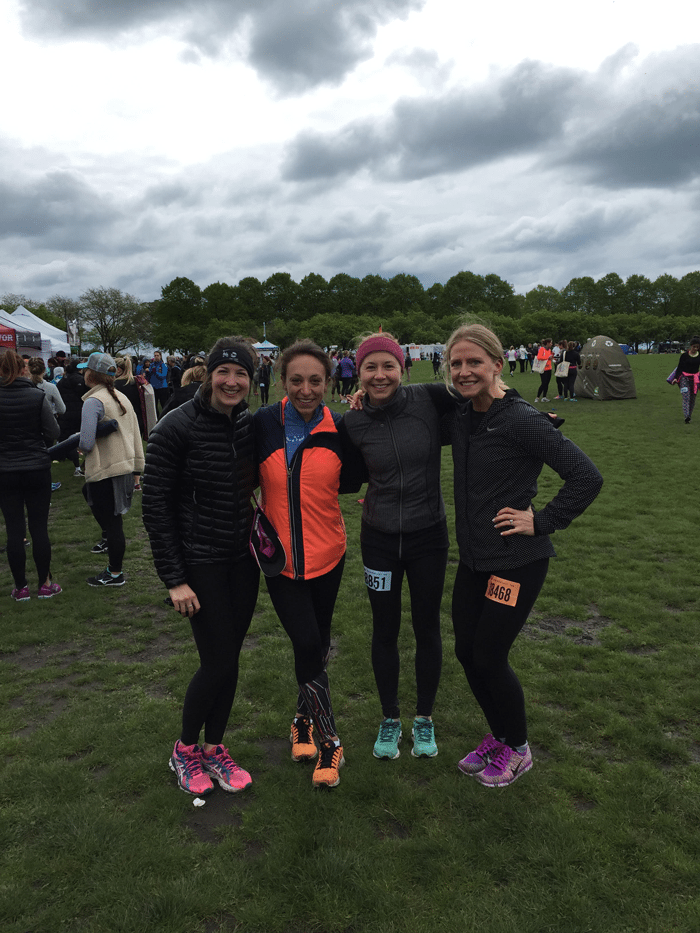 Just as Susie and I were deciding whether or not to get another cup of coffee (the struggle), a yoga dance party erupted. I knew that a yoga dance party was coming – it was on my schedule and it was planned – but it still felt pretty magical and spontaneous. I hope that hundreds of people dancing in a park never feels anything less than spontaneous.
But with all of this mud, the Cottonelle® elevated bathroom packed with Cottonelle® products — think clean floors, and a bathroom attendant at a festival. And to top it off, there was unlimited access to Cottonelle® product's with CleanRipple Texture, which gave everyone the clean confidence to rock this day. Plus this was the only time I've been to a festival when I didn't hear ANYONE complain about the bathroom situation or a lack of toilet paper.
I packed some essentials, so I was prepared to spruce back up after the 5k.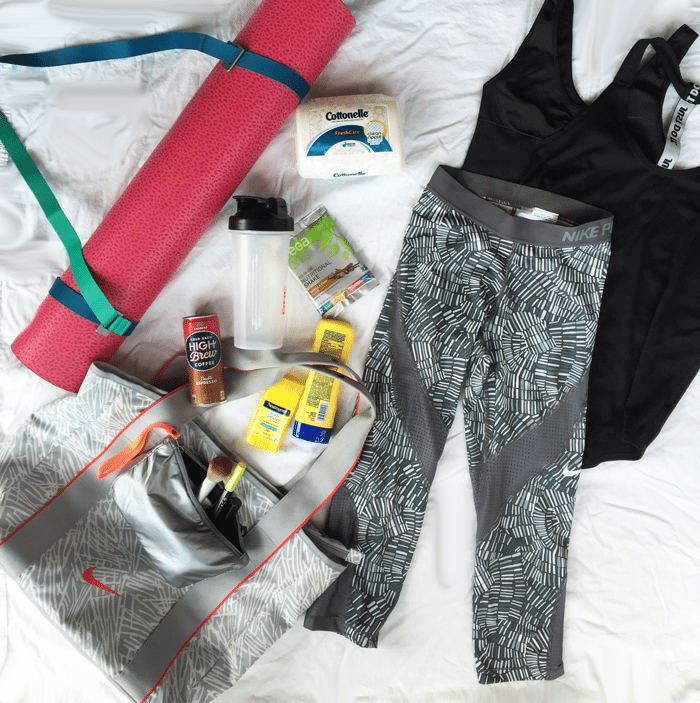 That unprecedented moment of clean was exactly what I needed to pull myself together to get on camera confidently with Susie as we chatted live on the Cottonelle® Facebook page.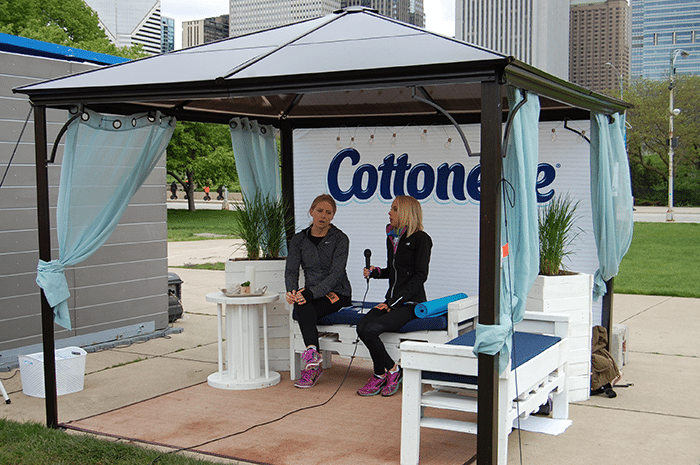 The 30 minutes that susie and I spent chatting live flew by as we discussed yoga poses for runners, warm-ups to incorporate into your pre-workout routine and achieving the illusive life "balance." We also held a simultaneous crow pose with our heads centimeters from each other, which is pretty impressive if you ask me. You can watch the fun here.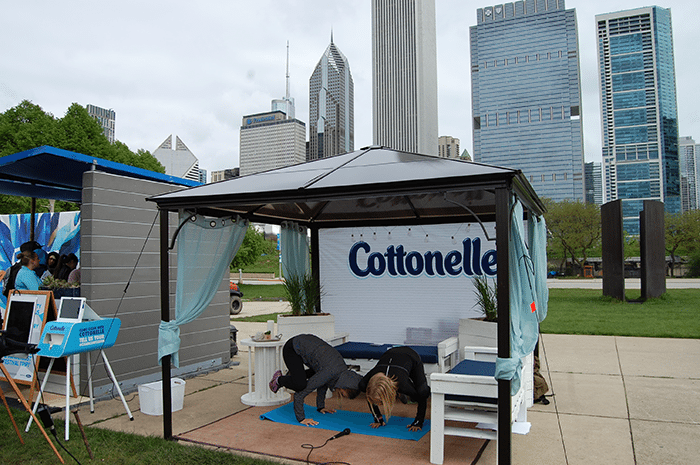 As soon as the broadcast ended and the camera was officially off, two things had to happen.
One: Co-host hug.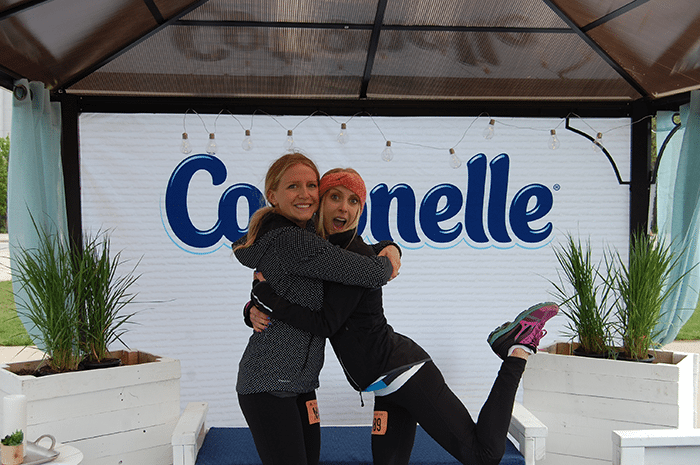 Two: Adult face painting, which was being offered all day at the festival.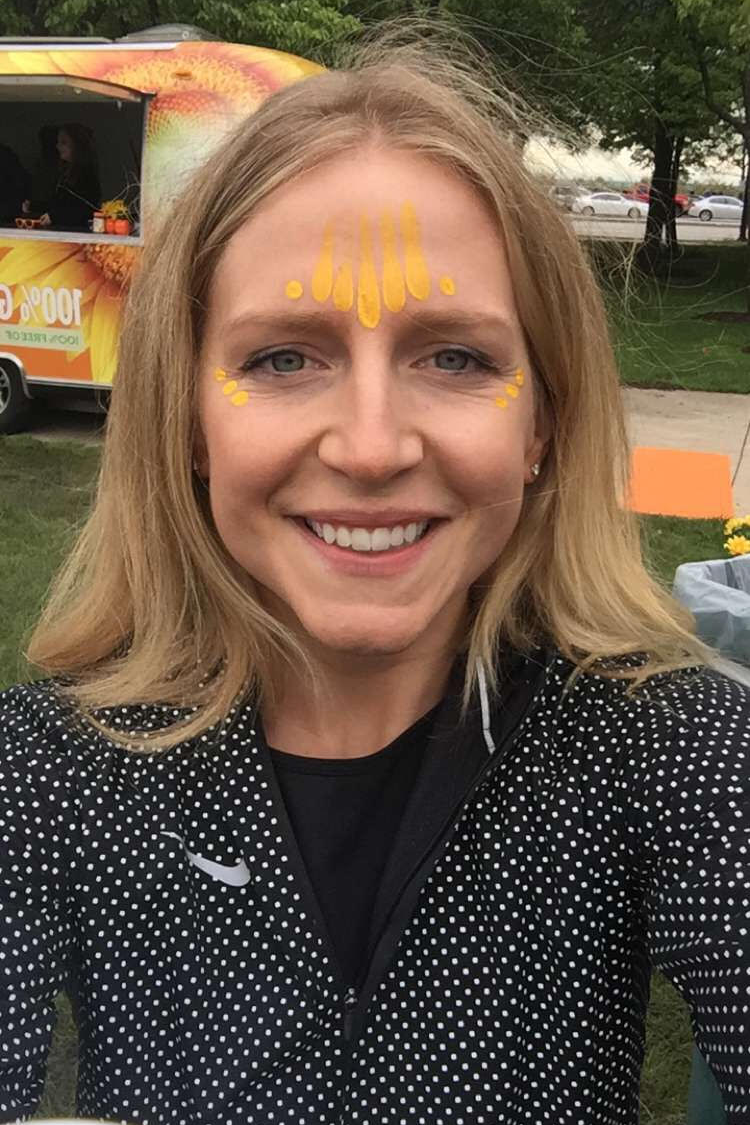 This is not the dragon that I originally requested. It's probably even better. 🐉
Next stop for Cottonelle®: Wanderlust Miami. Enter for a chance to win a trip for two here: http://bit.ly/Cottonelle3