#Sweatworking Gets Ready for Summer Sports with Grab-a-Game
Summer in Chicago is a time to get outside and to take all of that indoor training to the volleyball or basketball courts for some sunscreen-coated games.
But if you're anything like me, you've been avoiding team sports for your entire life. I've been asked to be on countless intramural and summer outdoor sport leagues and generally I just moonwalk away or close the gchat window "accidentally." Do not confuse my strength with hand-eye coordination.
I was a runner in high school and dabbled in basketball before sports bras were mandatory, but I was generally not great and made up for it by throwing 'bows.
Enough is enough. It's time to get better at sports. So we've partnered with Grab a Game, Chicago Sport and Social's answer to your commitment phobia. Grab a Game allows you to sign up for games, one at a time. So, if you're not ready to give up your Wednesdays from now until September, you don't have to.
When I met with Grab a Game, I selfishly asked if there was a way that we (I) could focus on the skills required for the games so that we (I) could hold our heads high over the sun-soaked games on the beach this summer.
We're in luck, Grab a Game has an offering for people who want to learn how to play or who want to hone their skills at volleyball and basketball. We're doing two separate workshops aimed at getting more skillful at both sports.
Tuesday May 3, we're going to Volleyball College from 6:30-8:30 pm. You can register for that here.
That workshop will focus on passing and setting, two pivotal skills for your summer game. At the end of the workshop, we'll scrimmage in a friendly game.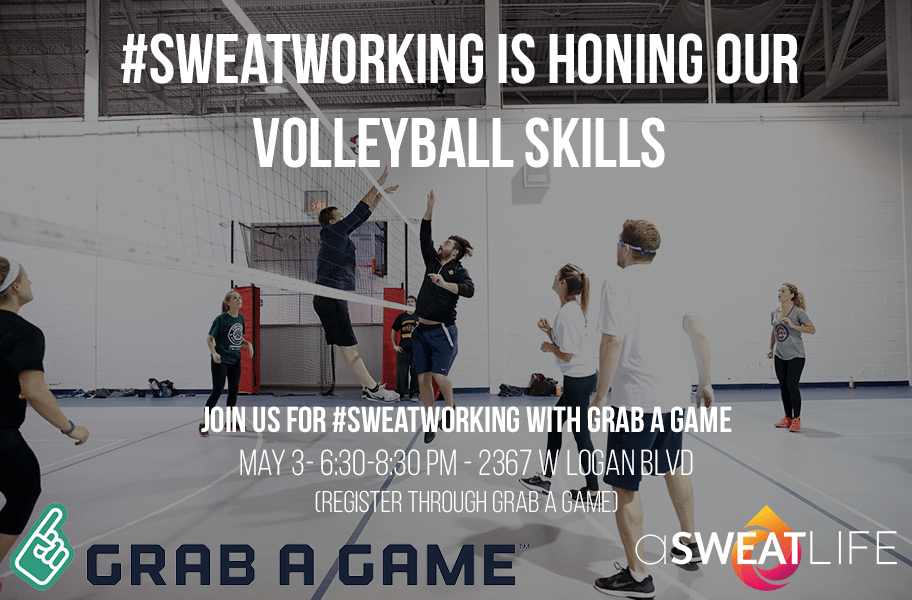 Thursday May 5, we're going to get better at basketball with Grab a Game's Skills and Drills workshop from 8:30-10:30 pm on May 5. You can register for that here. 
We'll get our heart rates up and finish with a – you guessed it – scrimmage. Grab a Game will be running sign-ups for this event, so please direct all questions about signing up to them
Let us know!
Did this post help you get closer to achieving one of your goals?