Conquering Imposter Syndrome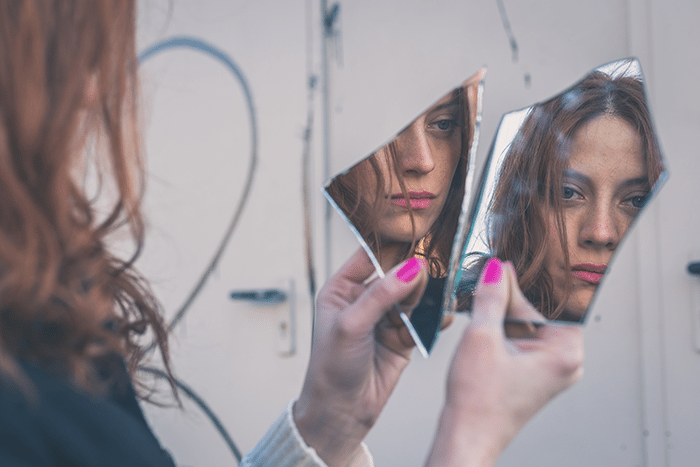 "Do I have any business doing this and when are people going to figure me out?"
If you've ever asked yourself that question as you examine your life and your success, you may be afflicted with imposter syndrome.
In a lengthy article on the subject of Imposter Syndrome, The New York Times quoted the psychologists Pauline Clance and Suzanne Imes, who described the syndrome as a feeling of  "phoniness in people who believe that they are not intelligent, capable or creative despite evidence of high achievement." While these people "are highly motivated to achieve," they also "live in fear of being 'found out' or exposed as frauds."
And the crazy thing is, The Telegraph UK reported, that rather than trying to show how they do belong and deserve their success, "sufferers actually bury themselves in their tasks, avoiding extra responsibility. They become trapped in an "imposter cycle" – feeling phony, but too afraid of being unmasked as phony to do anything about it."
I talked to Idea Lemon about Imposter Syndrome in their podcast. We went off on a few fun tangents – t-shirt ideas mainly – but the main gist is that sometimes we allow imposter syndrome to get the best of us.
That can manifest in a lot of ways, from not raising your hand for leadership opportunities at work, to counting yourself out of competitive career opportunities before you even try or to feeling like you're not strong to express a different idea than the rest of your colleagues all the way to feeling like you're not in shape enough to take on a class at a new gym.
Here are some of the ways it manifests itself and how to conquer imposter syndrome.
Attributing success to luck. Margie Warrell for Forbes said, "Those who often fear being "found out" have a tendency to attribute their success to external factors – like luck or a helping hand. Unsurprisingly, women tend to do this more often than men who are more likely to attribute their successes to a combination of internal factors, such as grit, talent, brains and sheer hard work."
Warrell goes on to suggest that the self-doubting achiever "try writing a list of all the key things you've accomplished over the last 5 years."
Keep that list in your pocket and refer to it when times get dark.
Avoiding displays of confidence. While attributing your success to luck is a form of this, there is a bigger issue here. Do you happily let someone else present your work? Do you say "we" when the correct pronoun is "I?" While working on a team is important and you should not always be the "I" in team, don't forget to acknowledge your individual contribution.
Feeling like you don't belong in your own life. Do you ever catch yourself wondering when your colleagues are going to figure out you don't know what you're doing?
It's important to remind yourself that the most important part of life is learning. In life, in work and in fitness, you're on the journey and you're growing. Figuring out how to do the job is half the fun of having the job in the first place. So tell your mentor or a trusted colleague when you feel like you don't understand something and chances are that they've gone through it too and can help. According to the American Psychological Association, acknowledging the feeling can be the first step to fighting it.
I've had fits of imposter syndrome – I remember in one corporate job I spent months blushing whenever a single word came out of my mouth until I realized that the reason it was happening was because I didn't feel like I had the right skills to be there.
I reminded myself that I had the most important skills and that I could figure out the rest. The blushing stopped and I started making my voice heard a whole lot more.
So raise your hand, say something, and always remember that you may have gotten lucky, but your success is a result of your hustle.