Setting Your Goals for Summer
As you dust off your bikinis, you may be having a post-hybernation realization that you'd like to kick your health up a notch. Stay calm and steer clear of that crazy diet that will send you into a yo-yo cycle. You don't have time for that.
Being strategic about your goals and taking a little time to plan before you execute will save you a lot of time in the long run and will help you to actually set goals that you CAN achieve. If you set a bunch of goals that sound like, " get an eight-pack," you're going to give up when that doesn't happen.
Set SMART goals for summer. What's a Smart Goal?
It's Specific – targeting one specific goal (For example: I want to run faster)
It's Measurable – Put a number against that goal (For example: I want to shave one minute off of my mile time)
It's Attainable – make sure that this goal is something that you can achieve or you'll quit (did you injure your knee? Stop making goals about running!)
It's Relevant – It needs to make sense for your overall goals and your lifestyle.
It's Time-boxed – Give your goal a time range, like summer. If you're working to form a habit like working out more, set a weekly number of workouts that you want to achieve. If you're working on performance improvement, set an end date by which you want to achieve it. (For example: I want to shave one minute off of my 5k time by August 30)
All of that sounds great, but sometimes putting that into action takes a little push. We're challenging you to set three goals this summer and work to achieve them by the end of the warm season.
A process-based goal. This goal is to help you create a habit. Be ambitious, but not too ambitious because you want to ensure that you succeed. If you're just starting out, think about setting a goal to work out three days per week.
A nutrition-based goal. That could just be eat 2 servings of veggies daily. That could be to pack your lunch three out of five days per week.
A performance-based goal. That could be something like "I want to do 10 push-ups on my toes."
If you need help setting goals, try this handy summer goals tracking sheet, a downloadable PDF. Want some examples? Take a gander at my summer goals: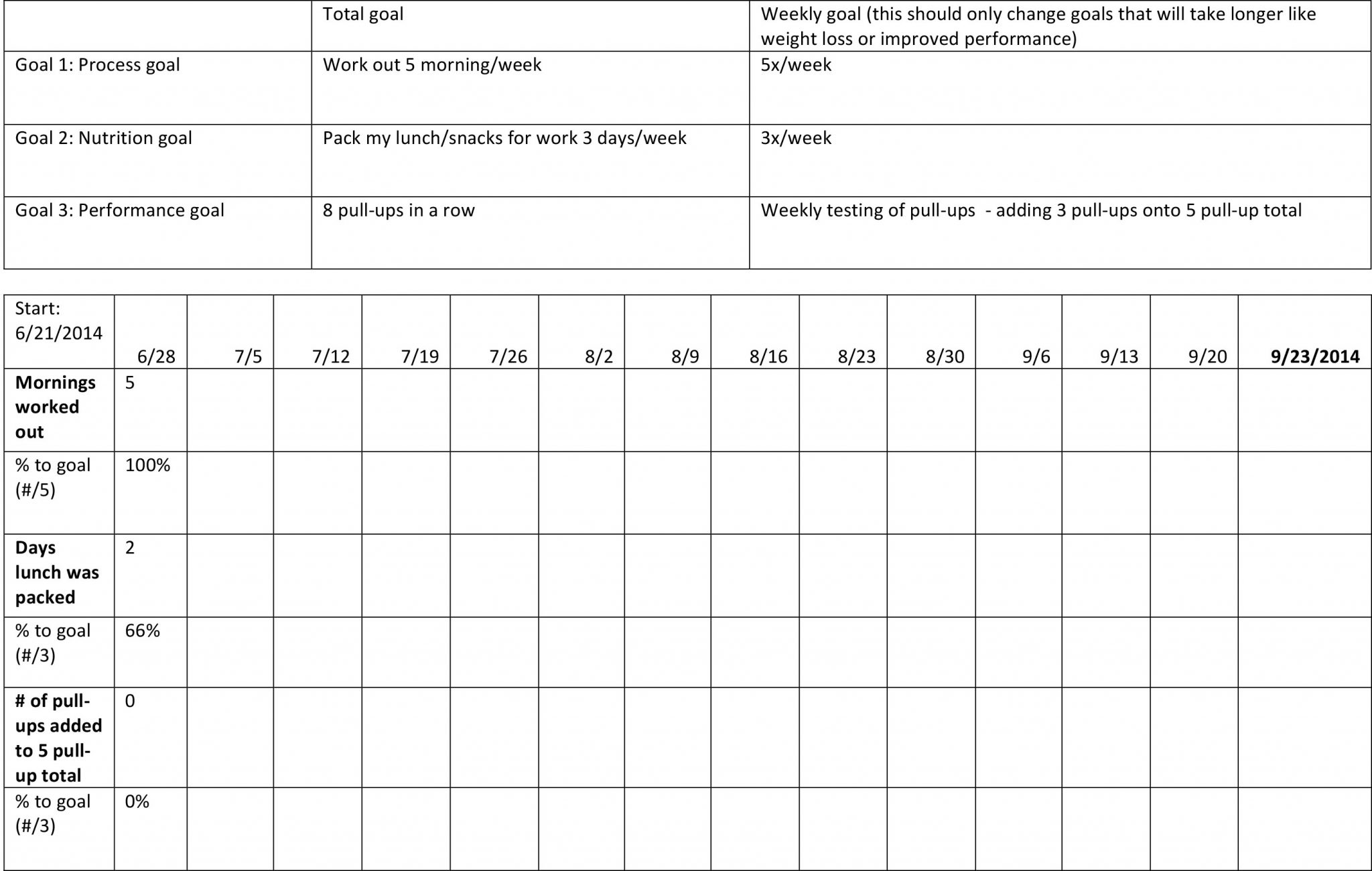 The goal tracking sheet has you kicking off June 21, the first day of summer. That gives you some time to prepare to really kill it this summer.
What are your goals for the summer?