How I beat the heat with this treadmill workout
The recent heat index may be giving you an excuse for missing a workout or two. For a sweaty human like me, this ridiculous heat and humidity means that outdoor workouts are risky. I've been adding quick, high-intensity indoor workouts to my routine to get me through the heat wave.
Thankfully, one of my favorite coworkers is also a personal trainer and she took me through her favorite treadmill workout on our lunch hour. We did the routine three times and at one point during the third round, I willed myself not to throw up. Good news: I won that battle.
Happy running!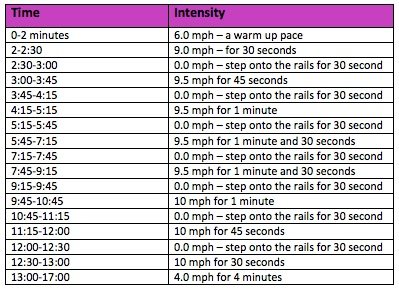 Disclaimer: I am not a personal trainer. The views expressed on my blog are from my own experiences and from reputable resources. Consult your physician before making any major changes to your lifestyle or diet.