I Tried the Butter Board Trend — Here's What I Thought
To be honest, the first time I saw a butter board, I was all in. I love butter, I love bread — you got me. But somehow it's thought they encourage double-dipping? Hmm, just sounds like butter board haters to me. Don't blame the dish for double-dippers, blame the double-dippers. 
Butter boards landed on planet TikTok in June. But they actually originated millions of years ago in 2017 in the James Beard Award-winning cookbook Six Seasons: A New Way With Vegetables, written by chef Joshua McFadden with Martha Holmberg. Ever since they've delighted party-goers and dairy fans alike.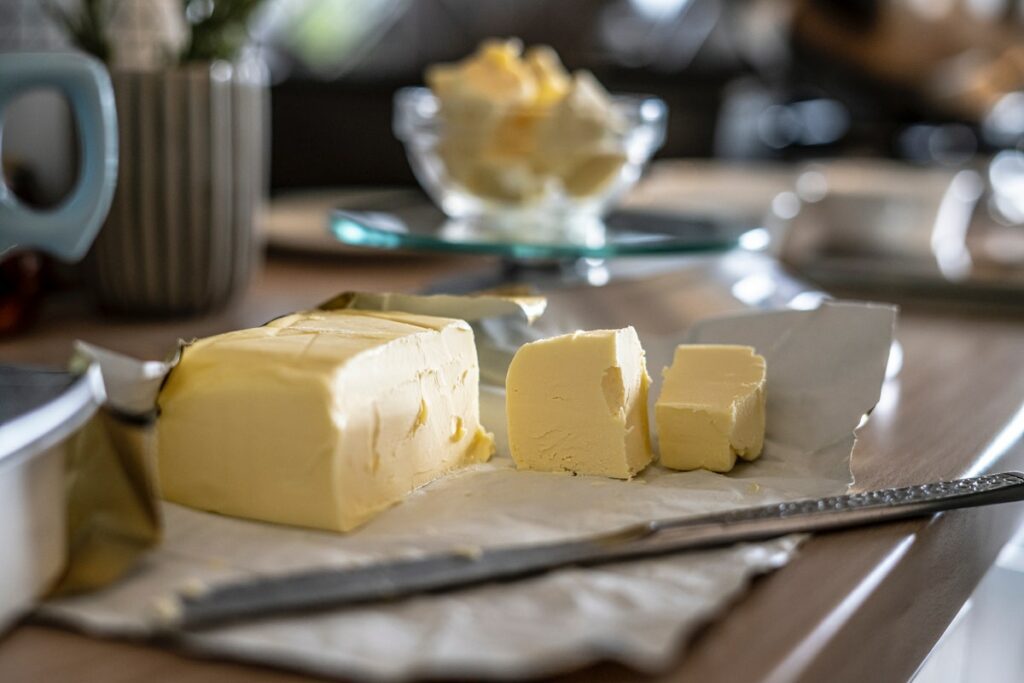 The four elements of a butter board
I can't explain how easy they are to put together — I'm an incredibly slow cook and it still was so quick to execute. Butter, edible flowers, lemon zest, and salt are the four elements of traditional butter boards. After that, it's wide open to creativity. 
For my first excursion on Planet Butter Board, I followed three criminally easy recipes: roasted garlic and rosemary, coriander with mint, and finished my butter board flight with a cream cheese board. Because people can not survive on butter alone…I think.
This eponymous butter board is the "hardest" to make, simply because the garlic takes 30 minutes to roast. So, I started with that and prepped the remainder of the boards while the garlic was in the oven. After that was finished, I spread it on top of the butter, honey, and salt, then I layered rosemary on top. This can work as an appetizer any day of the week!
I was uncertain about this board as mint can be a hit or miss with me personally. Well, it hits in the best way on this board! The ground coriander added a delightfully nutty flavor that played well with the brightness of the hibiscus. I can't explain to you how fancy this all sounds yet how easy it is to put together. I sprinkled a bit of ground cardamon on it as well because cardamon is an incredibly intriguing flavor that I struggle to describe. But I'll try anyways — it's like an effervescent, fruity pine tree.
Holy holiday season, this board is great! I truly enjoyed the butter boards, but this one was next level. I considered it to be a more dessert board myself, but feel free to eat this literally whenever you want. This board was the easiest to make (especially with this easy method to open a pomegranate) and it really stole the show. 
The recipe calls for honey, butter, salt, and edible flowers (I went with hibiscus because, well, I had some already and I like their tart flavor). Making the butter board is even easier than it sounds. I like the tart flavor of hibiscus a lot, but whole flowers can be a little intense. So, I ground mine which added about 30 seconds time total.