The Best Holiday Movies and Snack Pairings
It's the beginning of winter in the Northern Hemisphere, which means only one thing — it's time for snacks and holiday movies! During this hectic season, a good movie — paired with a great snack — is one of the best ways to unwind while getting into the spirit of the season.
Movies and snacks, like toddlers and mayhem, are the best of friends. Regardless of the amount of toddlers, grandparents, or random cousins you see this season, this list of holiday movies and snack pairings will leave you relaxed and satisfied.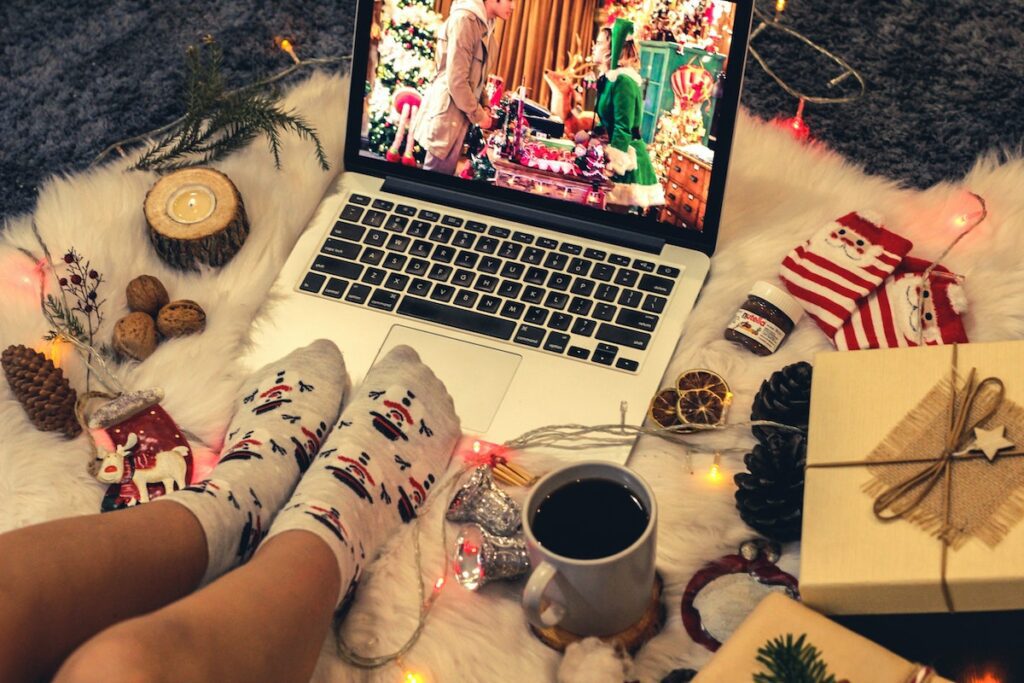 Year released: 1989
The snack: chocolate chip cookies
One of the most classic holiday movies of our time should be paired with one of the most classic snacks of all time. We all know holidays can be stressful — especially if you're hosting. Take the edge off with a smooth, soothing cookie. Have Crumbl deliver some, grab a package of Matt's Cookies, or whip up a quick batch yourself and bask in the overwhelming glow of your baking skills like so many Christmas lights.
Year released: 1946
The snack: popcorn
This quintessential holiday classic deserves an equally quintessential movie snack — popcorn. Contemplate how great things in life actually are with one of the best movies ever made, not just one of the best holiday movies. You could always go with the quick, easy microwave popcorn route — or treat yourself with something incredible from Garrett Popcorn Shops or make your own flavored popcorn using The Spice House's White Cheddar Cheese Powder.
Year released: 1969
The snack: ice cream
This heartwarming tale of a girl, her talking snowman, and a hat-obsessed professor pairs perfectly with ice cream or nice cream (in case dairy isn't your thing). If you have a high-powered blender, nice cream is quick and easy to make. And if you happen to have a snow-based friend with a magic hat, don't worry if he melts — he'll come back next year. Just make sure to enjoy your frozen treat before it melts! Yes, that was a Frosty joke.
Year released: 1990
The snack: mac and cheese bites
In this classic, eight-year-old Kevin McCallister is accidentally left to his own devices — including feeding himself. Pay delicious homage to Kev's self-sufficient shopping list with mac and cheese bites. They're almost as good as having an entire mansion to yourself for a week. You won't know what's more gratifying — the snacks or watching the Wet Bandits get what's coming to them, ya filthy animal.
Year released: 2008
The snack: crudité with green goddess dressing
Family gatherings are a staple of the holidays — and vegetable platters always find their way to the party. Class up you movie-snack game with crudités with green goddess dressing. Use green vegetables, such as cucumbers and snap peas, combined with red veggies like tomatoes and red pepper for a holiday colors-themed spread.
Year released: 1947
The snack: candied pecans
An old-timey, classic holiday movie deserves to be paired with an equally old-timey, classic (and delicious!) snack. In 2005, Miracle on 34th Street was selected for preservation in the United States National Film Registry by the Library of Congress as being "culturally, historically, or aesthetically significant." I don't know if candied pecans have that kind of clout, but they're a fantastic snack. Plus, they're much easier to make than trying to convince everyone you're Santa Claus.
Year released: 1983
The snack: Christmas Chex Mix
You haven't snacked until you've had Christmas Chex Mix, nor have you seen a holiday movie until you've seen A Christmas Story. Holiday and chill like a professional with this peerless pairing. Just make sure you don't leave the backdoor open, lest the neighbor's dogs eat all your snacks.
Year released: 2003
The snack: maple cinnamon donut muffins
As the world learned when Elf hit theaters in 2003, maple syrup is one of the four main food groups. Meet your daily nutritional requirement while kicking back and laughing along with the funniest holiday movie of all time. These muffins are a cinch and come together in far less time than it takes to walk from the North Pole to New York.
Year released: 1989
The snack: dark chocolate
Humble and delicious, dark chocolate doesn't get the hype it deserves. It typically plays second fiddle to milk chocolate — not unlike a certain red-nosed reindeer constantly grabbing the spotlight (or just being the spotlight) from the rest of the hardworking crew. Dark chocolate is the unsung hero of snacking with its antioxidants and fiber. Dark chocolate is doing the real work in Snackland, just like humble Prancer.
Year released: 1988
The snack: nachos
A mildly controversial choice of a holiday movie should be paired with a spicy snack. Duh, everyone knows that. Die Hard is a hero's journey set during a Christmas party. It's undeniably a holiday movie. Nachos are a finger food — salty and ridiculously good. It's undeniably perfect for movie snacking. Spice up your holiday movie choices and holiday snacking with Die Hard and nachos. Yippee ki-yay, nacho eater!