4 Summer Salads That Don't Feel Like Salads
When you think salads, you might think boring, traditional lettuce salads. They seem to be a meal you consume regularly in the name of "health" but never really enjoy.
Well, over the years I've reframed my thoughts around salads and personally found that they're best either if they have different textures and temperatures or as cold, lettuce-free summer salads.
Here, I'm sharing my favorite summer salads for you to enjoy for the remainder of the season.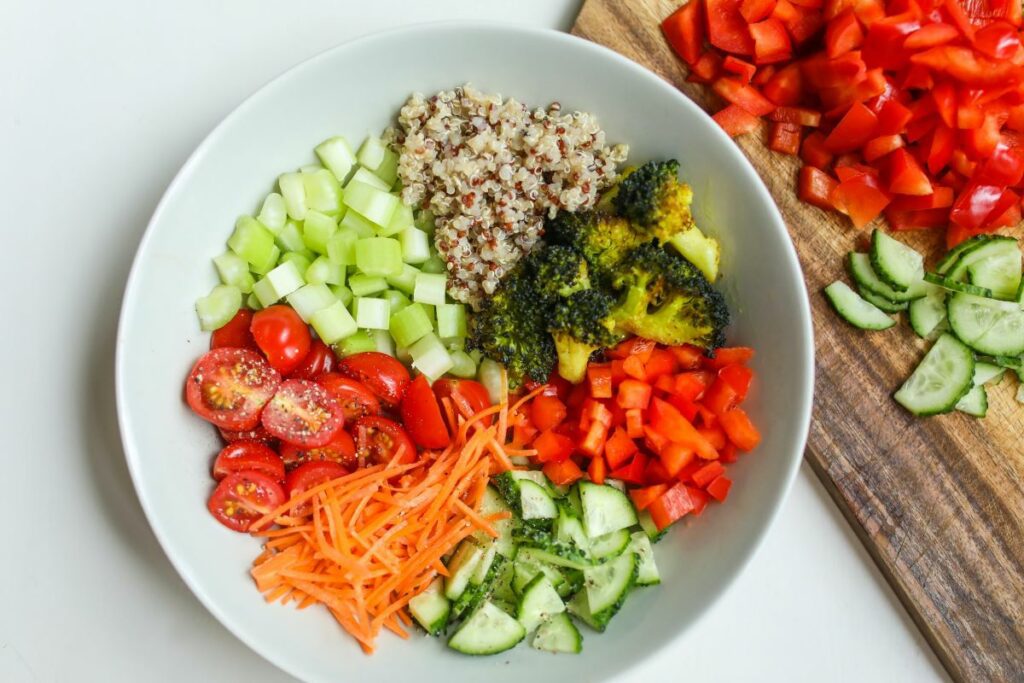 Best summer salads that don't feel like salads 
Cucumber feta salad
This is probably my favorite "salad" of all time. It's full of complementary flavors like lemon, garlic, and dill and really easy to make. This can be eaten by itself as a side, as a dip, or on top of a protein such as a white fish.
The Cucumber Feta Salad is from "What's Gaby Cooking," a chef, blogger, and cookbook author based in California. All of her recipes are light, vibrant, and full of flavor. I'd encourage you to check out the rest of her website for other "non-salady" salads. 
Tomato cantaloupe burrata caprese
Caprese salads are great, but new and unique spins on caprese salads are even better. This particular caprese recipe contains mint, parsley, oregano, and cantaloupe, a perfect, refreshing, summer salad combo.
The Tomato Cantaloupe Burrata Caprese from Food 52 will be a staple for dinner parties, cookouts, or even an easy side when cooking on your own. Food 52 is an amazing resource for timeless recipes, both intricate and simple, so I'd check them out if you're looking to impress guests. 
Corn, tomato, avocado, and chickpea salad
Another reason I love these summery salads is that they keep better than traditional lettuce salads, making them much better for meal prep. This corn, tomato, avocado, and chickpea salad is no different, and it's super-easy to make.
The chickpeas make it one of my favorites as they add more protein and fiber than traditional salads. I'd also encourage you to check out Half Baked Harvest's site for some of their more traditional green salads. They make a point to incorporate different flavors and textures, which makes the salads so much better. 
Chili lime quinoa and black bean salad
Another great meal prep salad with a fiber and protein base: the quinoa and black beans. This option is both vegan and gluten-free if you have food intolerances or restrictions.
The chili lime quinoa and black bean salad is from the Real Food Dietitians, and honestly I'm a fan of everything on their site. This will be a staple! 
Summer salads: putting it all together 
My clients know I'm a huge fan of soups for meal prep most of the year, but these non-salady salads are perfect fill-ins for the in-between months when it's a bit too hot for soups.
Save these and keep them in a rotation for both meal prepping and entertaining!