Should You Eat Chickpea Pasta?
There are several chickpea pasta brands on the market, like Banza, among others, which are being touted as healthy, protein-dense and fiber-packed pasta alternatives for when you want to switch up plain old pasta for Italian night at home. 
Yet, is it actually healthy? And is chickpea a good swap, as opposed to others like black bean, zucchini, and spaghetti? Here's what a dietitian has to say.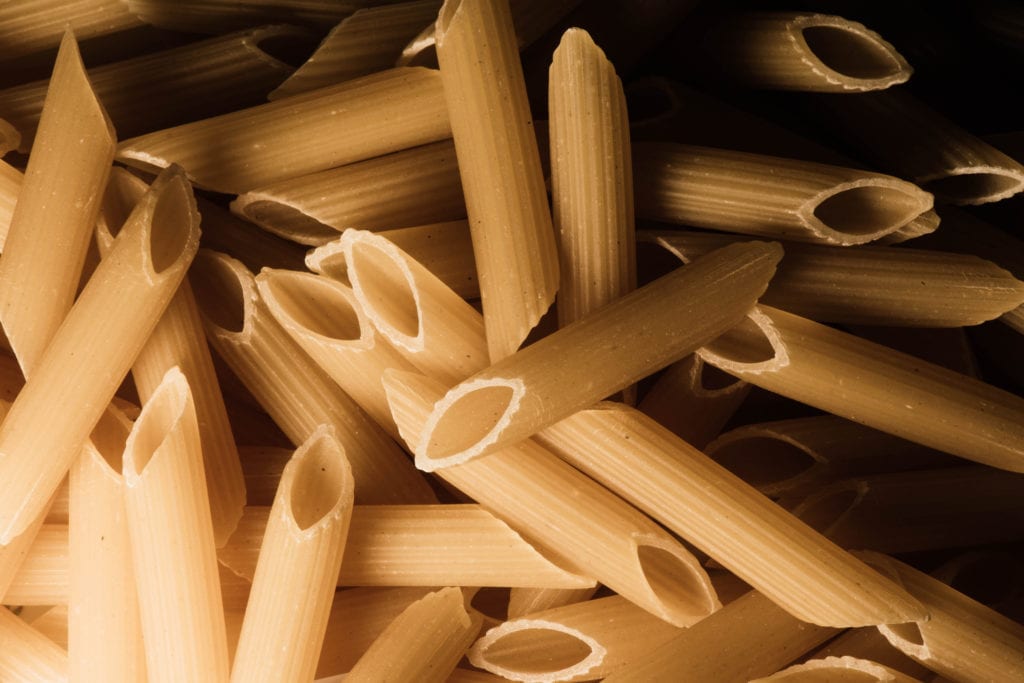 Yup, it's good for you!
"Chickpea or other bean or lentil pastas generally contain one ingredient: the chickpea! (or bean or lentil depending on the type)," says Ginger Hultin MS RDN CSO, and Spokesperson for the Academy of Nutrition and Dietetics.
"I find chickpea pastas a good alternative to regular pasta. I love the nutrient profile and I think they also taste really good," she says. 
Since they're made out of beans, there's more nutrition in them than in white or whole wheat regular pasta and you will stay fuller longer. "Compared to flour-based pastas, chickpea varieties are often higher in protein and fiber. Most bean/lentil pastas are similar when you compare them to each other," she says.  
And the texture is great
Plus chickpea pasta is pretty close in texture to standard pasta, which makes it more appealing than having spaghetti squash with meatballs, which has a lighter consistency. This way you can make chickpea penne with meatballs that's sturdy and can hold up a good sauce, too. 
"You can make pasta out of them so you get a higher fiber and protein content but still have a pasta-like product that you can add sauce and other classic ingredients to," Hultin explains. 
How to cook chickpea pasta
Since texture and flavor is basically the same, treat it as normal pasta!
"You really just cook bean pastas like regular pasta. Follow the instructions on the label but you'll still be boiling it in water and then draining and serving with sauce," Hultin says. 
Consider red sauce, herbs, spices, and veggies for added nutrients and flavor, she suggests, like a good marinara with veggies and some added protein, like meatballs, grilled chicken, or some cheese on top. Or just drizzle with olive oil and herbs to keep it simple and clean.