#TrainersConnect 10/1: Fitness Professionals Meet Up at Movement Wrigleyville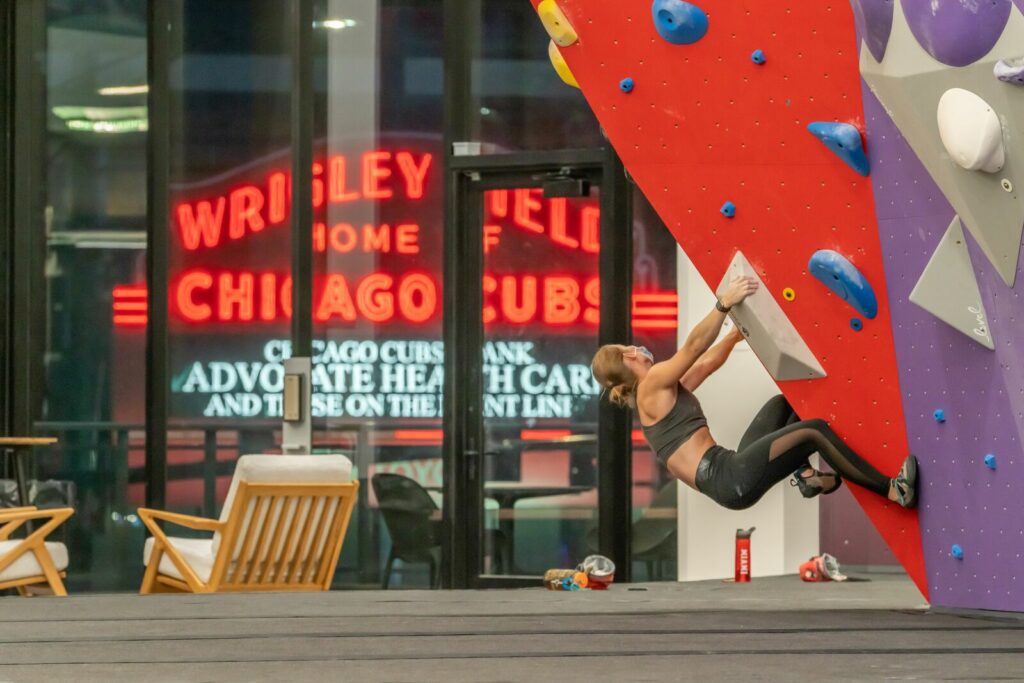 Get your ticket to #TrainersConnect on 10/1 right here.
TrainersConnect – created for fitness professionals – will take place in person at Movement Climbing Yoga and Fitness Gym in Wrigleyville.
We are excited to meet up in person for #TrainersConnect in October. Our monthly event series created for fitness professionals is making its way to the newest climbing gym – Movement Climbing Yoga and Fitness Gym in Wrigleyville. We'll be dabbling in a little bit of everything we love about #TrainersConnect (making new trainer friends both inside and outside our style of training, trying new workouts, and learning from each other).
We hope you can make it on October 1 from 2-3:30 pm for all of it! All the perks of the afternoon are detailed below.
A brand new climbing gym in Wrigleyville – More about Movement:
Movement Climbing Yoga and Fitness Gym in Wrigleyville spans just over 43,000 square feet and is designed for those in Chicago who love adventure and fitness and want a place where they can come together and share their passion for climbing. It covers three floors wrapped around a central atrium that hosts 11,000 square feet of bouldering. Hoorah for natural light! The weights and cardio areas live on their own floor overlooking the climbing areas for a bit of inspiration.
At 2 pm, we'll take over the gym fitness studio for a mini-version of one of their signature classes. You'll get a taste of the fitness classes Movement has to offer as you train with other fitness pros right by your side cheering you on. Once we are all warmed up, we will take on Movement's bouldering walls in their giant, gorgeous space. And don't worry if you are new to climbing – bouldering is a rope-free climb on short walls with big mats to catch your fall. Plus we will have the Movement team their to guide us along our way.
Fit Pros – Meet & Greet:
Ready to meet and mingle with other fitness professionals? We are too. It has been a while since we have met up in person. In between getting some movement in together, you will have time to meet with other trainers. The fitness industry has been shaken and stirred – we would love to hear an update on where you are in your career and what we can do to support you!
#TrainersConnect Workshops are free for all attendees.
Details for #TrainersConnect
What: October 2021 #TrainersConnect
When: Friday, October 1, 2 pm Central
Where: Movement Climbing Yoga and Fitness Gym in Wrigleyville: 1115 W Addison St, Chicago, IL 60613
Where do I snag a ticket? Right here!