Here's Exactly How Much Running Boomed During the Pandemic
Did you take up running during the pandemic to stay in shape when you couldn't go to the gym? If so, you are far from alone.
In their annual report, "Fitness Trends 2021," which came out in early June, RunRepeat interviewed close to 4,000 runners and found some interesting statistics about running during the pandemic.  The most interesting perhaps is that 28.76 percent of current runners started running during the pandemic. (And here's how that research stacks up against our most recent State of Fitness Survey.)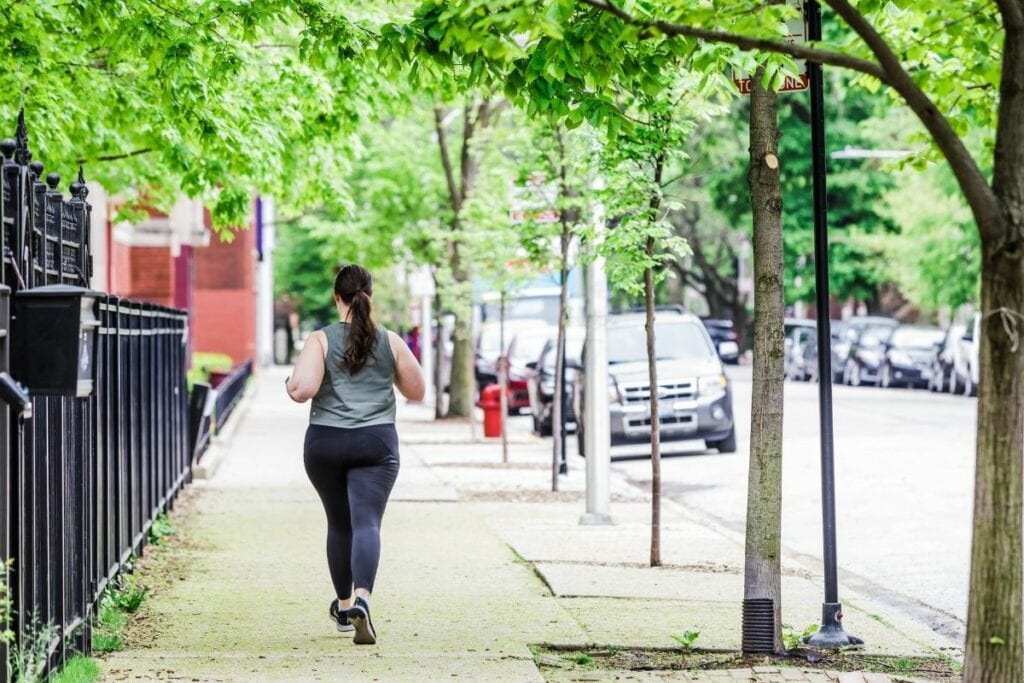 How and why people started running during the pandemic
I interviewed three new runners that I know personally to see if their stories matched the report.
"When the pandemic shut everything down, including the Y where I was taking group exercise classes, I knew I had to start something different to stay in shape. Also, we were doing things like baking fresh bread, making homemade pasta—all things that were only going to contribute to weight gain," said Eleanor, age 48.
"I kept it simple and did laps around my block in our neighborhood. I set small goals for myself and gradually got to a pace and distance that I felt comfortable with. I tried to do something every day, even if it was for just a little bit of time, eventually, it became a habit."
"I actually ran competitively in high school as cross-training for swimming and tennis throughout the year. I LOVED distance running back then, and once I graduated high school, I kind of fell off with keeping it up," said Sara, 28. "I was in a place last year at the beginning of the pandemic where I wasn't happy with myself fitness-wise and wanted to make a change."
Lynn, 54, started running because she did all the walking and fast-walking workouts on her Peloton app on the treadmill. "I never like running so it wasn't really a conscious decision to start running. I tried a walk + run class. I found that I really liked the small challenges it gave me along with a good workout, so I have continued doing them."
New pandemic runners less likely to participate in in-person races
New-pandemic runners are 19.82 percent less likely to participate in in-person races over the next 12 months. Meanwhile, new runners are 115.37 percent more in favor of virtual races than pre-pandemic runners.
Typical of these results, Eleanor said, "I've signed up for a few virtual races with friends, but I haven't planned to do anything in person yet. I would like to try a 5K some day when things calm down and there's less risk with the pandemic."
Different motivations for running among new-pandemic and pre-pandemic runners
The RunRepeat report found the motives for running are changing. Physical health is the primary motivation for 72 percent of new-pandemic runners, up 18 percent from pre-pandemic runners.
"I decided I wanted to make a big change for my health and just got out there and started! It is / was a huge outlet for me during those tough times," Sara said. "I'm not sure what I would have done without running during the pandemic, but I'm glad I started back up again."
Lynn said, "I was able to show myself that I can do things that I never thought I could. Now, I'm faster than when I started and can go longer distances. I still need to work on my endurance but for me this is quite an accomplishment."
"I have never been a big fan of running… it's funny how the pandemic forced me to try something new and stick to it. Now I combine both running and group exercises at the Y throughout the week. I'm probably more fit now than I've been since college," said Eleanor.
How to start running
If you're still hesitant about going back to the gym right now, why not take up running? But before you do, Nick Rizzo, Research Director at RunRepeat, said, "New runners should read about running and watch YouTube tutorials about technique. If you want to get better, study the craft. Start slow. The biggest issue for new runners is they don't take it easy and don't focus on technique. Many find themselves getting hurt."