The Best Peloton Instructor for Your Workout Style
After months of not working out during the pandemic, I recently decided it was time to break out of my fitness funk. So I bought an exercise bike—and naturally, I subscribed to the Peloton app as soon as my bike was delivered.
While I had been to their NYC studio a handful of times pre-pandemic, I still considered myself a Peloton newbie. But over the last couple of months, I've tried out a bunch of different instructors—through workouts on and off the bike—and now I know exactly who to turn to when I need an extra dose of motivation, when I want to dissect the latest pop culture news, or when I'm looking to just chill out and ride.
Of course, everybody has different likes and dislikes when it comes to fitness instructors. To help you find your go-tos, I crowdsourced Peloton members for the most popular Peloton instructors for various workout styles and moods.
Use the following list to find the best Peloton instructors and the right class for your needs—you never know, you might just hit a new PR in your next class!
If you want to have your ass kicked: Alex Touissant
You're going to break a sweat no matter which instructor you take, but if you really want to go HAM during a workout, many Peloton members claim Touissant as one of the best Peloton instructors.
He offers a "no excuses" workout, says one Peloton member. He'll help you to push past your limits during his well-structured rides.
According to one Reddit poster, Touissant uses lines and catch phrases to motivate you through your workout, delivering them "with so much enthusiasm and sincerity that you can't help but bring your A game every time."
Another Reddit poster adds: "I love how he explains his style [as] 'I'm hard on you because I care' and his enthusiasm is contagious!"
If you want to leave class dripping in sweat: Tunde Oyeneyi
One of the most popular Peloton instructors, Oyeneyi is another coach that many members say truly delivers when it comes to kicking your ass (and inspiring you while she's at it).
"I took my first Peloton class with Tunde, so she is my go-to for comfort, inspiration, and getting my ass kicked on the bike," says one Peloton member.
As one Reddit poster so eloquently puts it: "Tunde has challenged me more than anyone on the instructor roster. I love her. I love her energy and everything she challenges me with. Plus, the amount of sweat she pours out of her body. You know she's there with you all the time busting her ass with you."
When I want to workout without feeling like I'm working out, I take one of Rigsby's classes. I can always count on him to make me laugh through the sweat with his pop culture hot takes. (Why yes, I am in total agreement with him that JC Chasez was the real lead singer of *NSYNC.)
Cody offers "sass and fun," says one Peloton member, while another adds that "Cody will put you in a good mood on a Monday morning and make you laugh no matter what day it is."
Other Peloton users agree: "Cody is the friend I want to ride with nine out of 10 days because it's a workout, but it's fun and really that's what keeps me coming back," says one Reddit poster.
If you want to rock out: Jenn Sherman
Sherman was Peloton's very first cycling instructor, and there's a reason why she's remained so popular over the years.
For starters, her rock-ride playlists are top-notch, say many Peloton members. Think: playlists full of Grateful Dead, Bon Jovi, Bruce Springsteen, Pearl Jam, and Aerosmith.
"I always leave her classes in a great mood," says one Peloton member. "She's also got a great sense of humor so her classes fly by because, in addition to the great music she chooses, her commentary is both motivating and clever."
Adds one Reddit poster about Sherman: "She's like a cool girlfriend that you can have a beer/wine + burger to b*tch about life with, and she will do a 60 minutes pre-game ride with you to burn off the calories the next day."
If you want a feel-good ride: Hannah Corbin
Many Peloton members (myself included!) gush about Hannah Corbin's ability to make rides fun. As one member says, Corbin's rides are great "for when you just want to ride and don't want to worry too much about the numbers."
Corbin's music is on-point, which adds to the feel-good nature of her classes. "She seems to have [a] really diverse music taste because her playlists are all over the place in a good way," says one Reddit poster. "She teaches everything from Motown to 90s country to Broadway."
(Check out our #WeGotGoals episode with Hannah Corbin here)
If you want a challenging bootcamp or strength workout: Jess Sims
Jess Sims teaches running, bike bootcamp, and strength classes at Peloton—and she's guaranteed to give you a tough workout no matter which class of hers you take.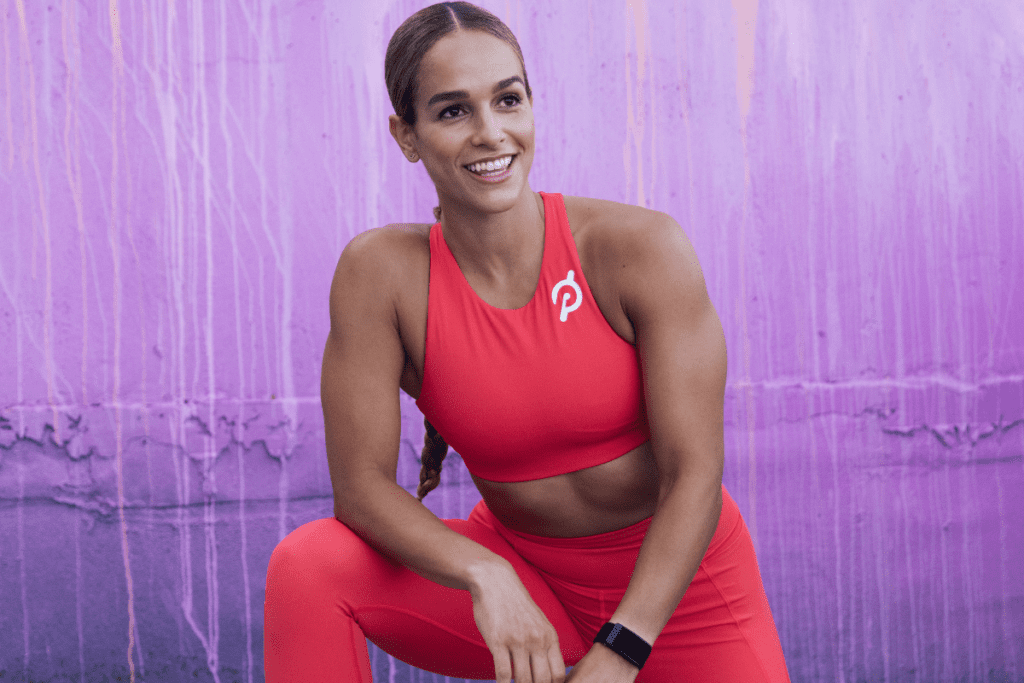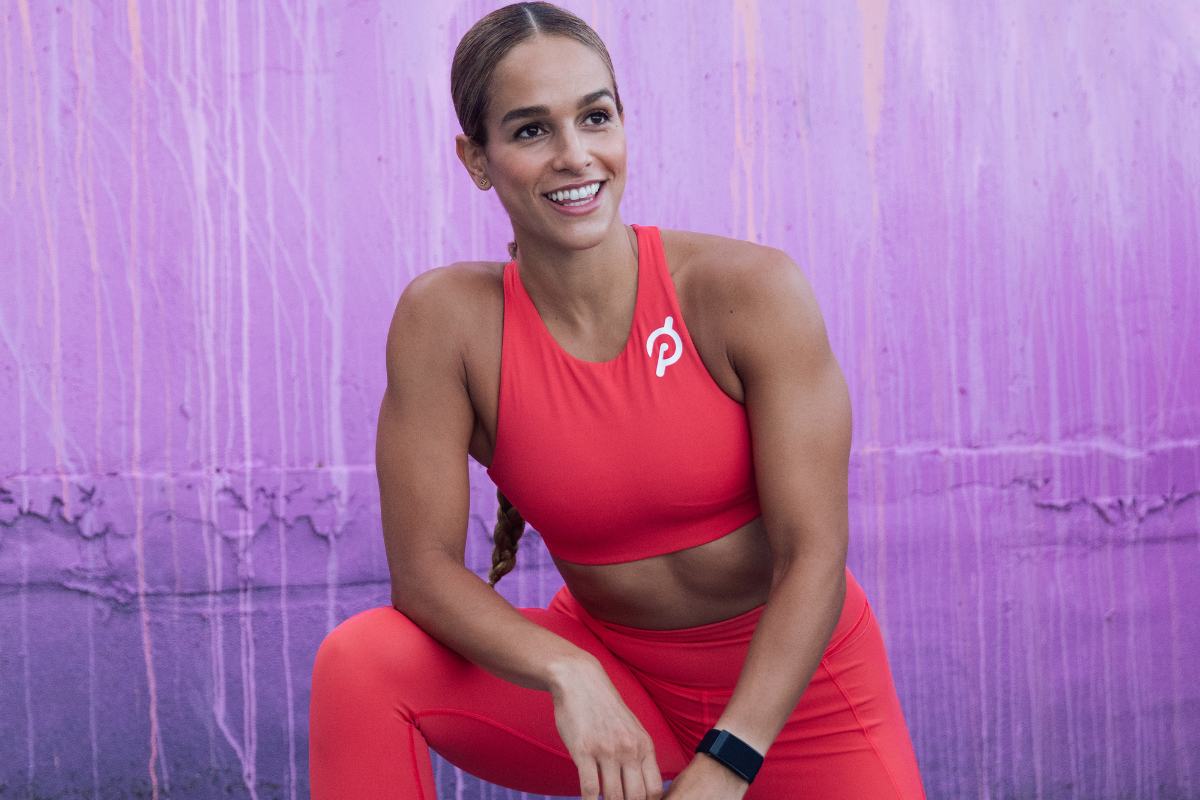 "Jess Sims is motivational while simultaneously kicking your butt, especially the bike bootcamps, says one Peloton member, while another says that Sims' classes are great for "feeling strong AF but also being OK with where you are to get stronger."
Adds one Reddit poster: "I feel like she's very thoughtful and intentional in her programming, and I just love her energy!"
(Check out our #WeGotGoals podcast episode with Jess Sims here)
If you want to feel empowered: Robin Arzón
Peloton members say they choose Arzón's classes for empowerment or when they need motivation or inspiration. As the VP of Fitness Programming for Peloton, she's passionate about helping you feel your best and puts together challenging yet fun rides.
"Her Lizzo, Hamilton, and Greatest Showman Rides are super-inspiring," says one Reddit poster. "She will remind you that you are wearing a crown while you ride and make you feel epic."
If you want to dance on the bike: Jess King
King is known for her big personality—she's quirky, creative, and will make you want to dance on the bike, say Peloton members. In fact, King regularly offers EDM rides that'll have you moving along to the beat.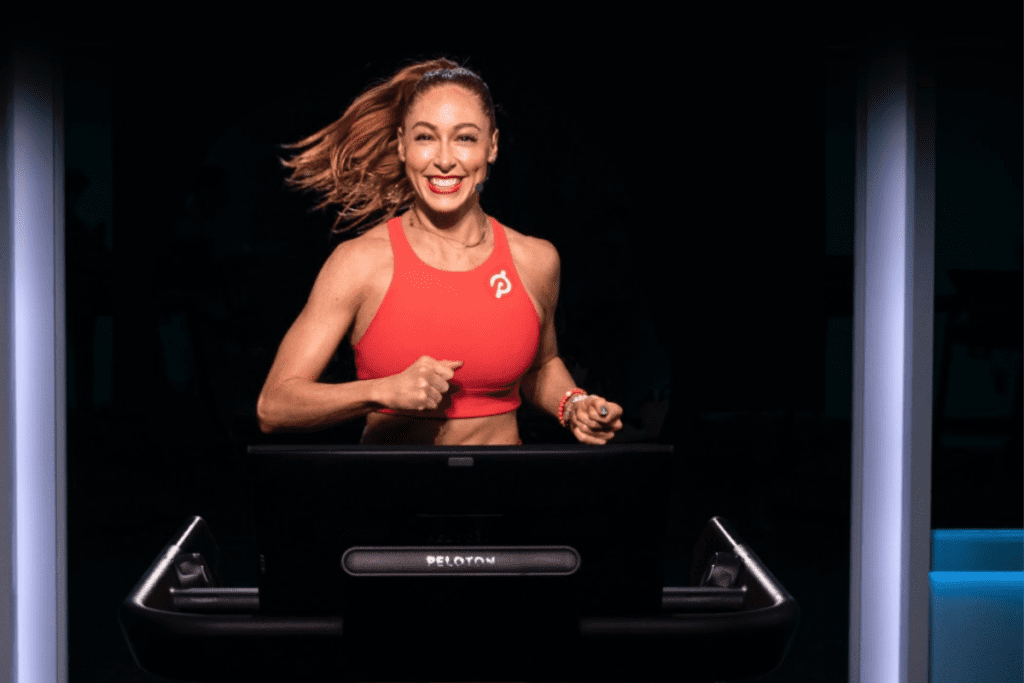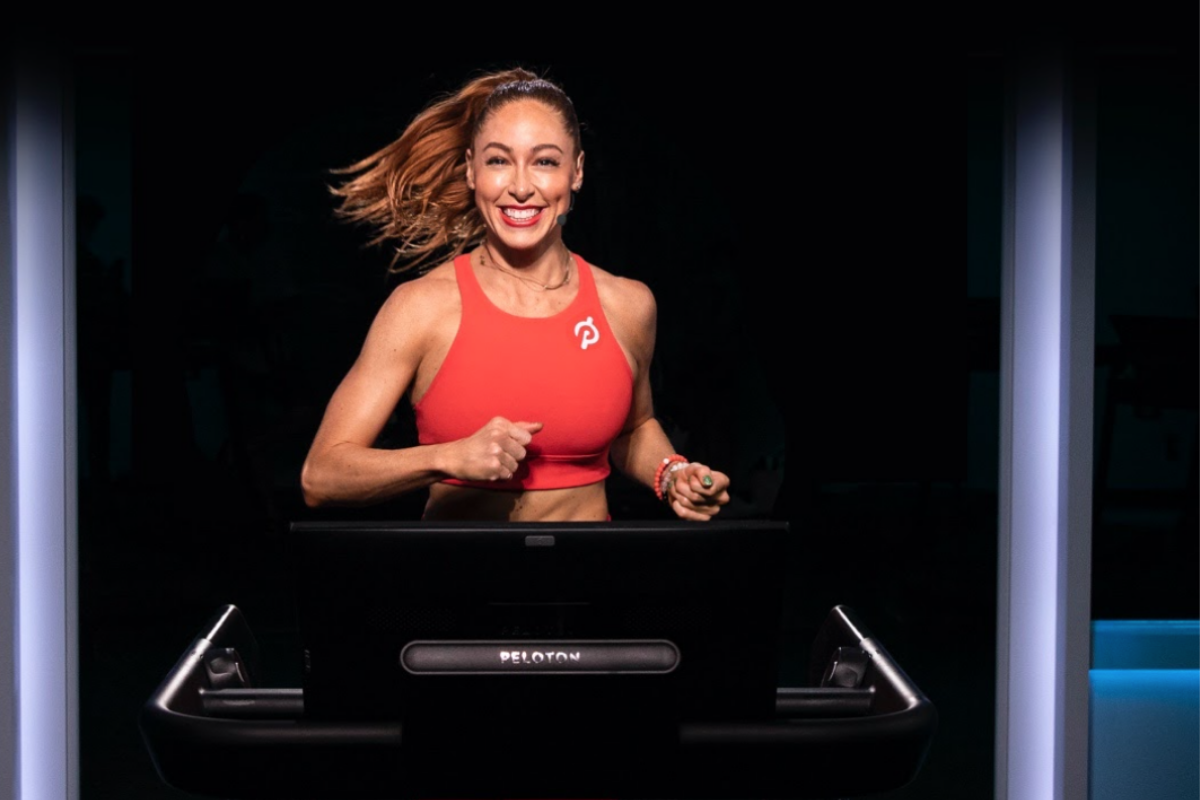 "She is always her authentic self and ALWAYS knows the points in a ride where you will be questioning your endurance and strength, providing the right guidance and support without being too over the top," says one Reddit poster. "She makes every ride fun and is the most genuine instructor in my opinion. If I'm ever in a bad mood or in a negative headspace, she will always be the one to pull me out."
(Check out our #WeGotGoals podcast episode with Jess King here)
If you want to feel grounded: Sam Yo
Yo, who's located in the U.K. and teaches out of Peloton's London studio, is quieter and calmer than some other instructors—and that's appealing to many riders.
"When I want a more focused, calming class, my go-to is Sam Yo," says one Peloton member. "Also, I know I can always count on a killer playlist from him! I typically spend most of the ride with a smile on my face." Another Peloton member says Yo "knows how to get the most out of you without overwhelming you."
New to Peloton? D'Ercole is one of the best Peloton instructors to take as a beginner since she's a competitive cyclist whose teaching is rooted in science. Her mantra: "I am, I can, I will, I do."
"She speaks slowly, has a calm vibe and is a great coach for beginners," says one Reddit poster. "She encourages riders to pay attention to match her level effort, not a specific cadence/resistance."
Adds a Peloton member: "I really adore Christine as she is so grounded and a professional cyclist. I feel she brings a certain expertise and experience that is a cut above the rest."
If you want to start your day off on the right foot: Ally Love
Peloton members say they turn to Love when they're looking for "feel-good" and "positive" vibes. She's one of the best Peloton instructors for morning workouts.
"I've been loving Ally's quick Whitney Houston arms and barre class in the mornings before work for a 20-minute joy, strength, and fun boost before I sit down for virtual meeting marathons," says one Peloton member.
Lovewell has quickly become one of the best Peloton instructors for me. She's got excellent taste in music—her playlists are stacked with chill indie tunes—and knows how to structure a class.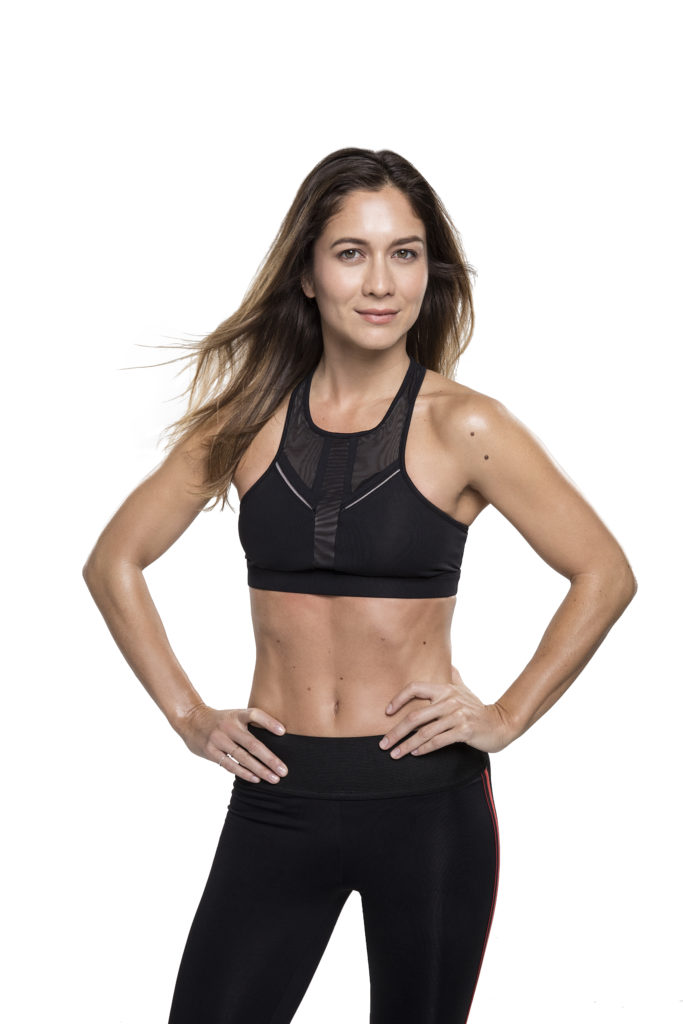 "Emma is my all-around favorite instructor on the bike," says one Reddit poster. "I love her music, she puts together great classes that are challenging but not impossible, and I connect with her chill yet motivating vibe."
But don't think you won't break a sweat in Lovewell's classes: She may be chill, but shill still give you a "solid kick-butt workout," says a Peloton member.
If you want to embrace your inner emo kid: Kendall Toole
I've been taking a lot of Toole's classes lately because her playlists get me amped-up and bring back all the high school feels. In a recent pop-punk ride, she blasted tunes from Good Charlotte, Jimmy Eat World, and Sum 41.
"Kendall always kicks my butt, especially if it's a metal ride," says one Peloton member. Adds one Reddit poster: "In my opinion, she's the most dynamic instructor out there. She does a fun but challenging pop-rock themed ride, and ass kicking HIIT, tabata, and climbs that put me on the floor!"
Peloton members say Frankson, who teaches out of Peloton's London studio, is "upbeat" and "cool."
Her HIIT rides will challenge you in all the right ways. "She is sneakily hard on the 15- and 20-min HIITs, so I often combine a 20-min with a 10-min low impact," says one Reddit poster.
If you want a solid yoga workout: Denis Morton
Whether you take one of Morton's cycling or yoga classes, one thing's for certain: His calm presence will help you relax after a stressful day. One Peloton member says Morton is her choice when she needs "a reminder to be kind to myself."
Adds a Reddit poster: "Love Denis! His Beatles ride is a standout for me. And he's also my go-to for yoga. Solid coaching, calm demeanor."