The State of Fitness During the Global COVID-19 Pandemic: Part 2
Since the pandemic first hit, change has been the only constant we've been able to count on. We've ridden waves and ripples of effect over the past several months, and of course, we've been keeping a particularly close eye on how the pandemic has affected the fitness industry.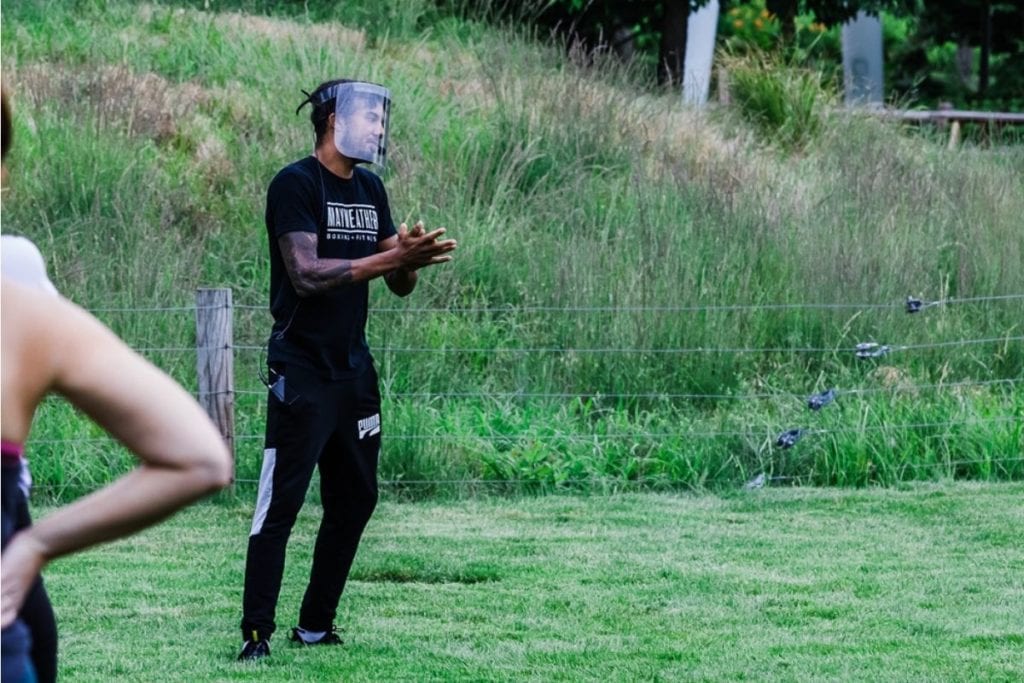 So, we decided to do a six-month follow-up to our original survey on the state of fitness during COVID-19, which you can find here. Our goal was to learn more about how spending and at-home workout habits have changed since the start of the pandemic, and to gauge whether fitness lovers are comfortable heading back to the gym yet.
The most popular workouts of the pandemic: Walking, strength, yoga, and running.
At the start of this year (approximately 87 months ago), the top five ways you reported working out were:
Strength (68.38%)
Yoga (57.95%)
HIIT (55.73%)
Running (47.52%)
Indoor cycling (41.2%)
In May, meanwhile, with gyms closed and access to workout equipment extremely limited, things shuffled around. The most popular workouts were:
Walking (72.49%)
Bodyweight-based strength (67.51%)
Equipment-based strength (52.48%)
Yoga (49.67%)
Running (44.98%)
Today, the most popular workouts remain in the same order as they were in May. However, from spring to fall, equipment-based strength went up from 52.65% to 66.22% which is in line with what we know about people buying their own equipment.
Indoor cycling also saw a boom, which isn't surprising considering how much love we're seeing for Peloton right now. Indoor cycling went from 20.19% in spring to 30.71% in fall. Pre-pandemic, indoor cycling was #5 on the list of favorite activities at 41.2%, leading us to believe that there's still some opportunity for brands like Peloton.
People are spending around $61 per month to work out.
Before COVID-19, we found that monthly fitness spend was lower year-over-year for the fourth year running. In 2018, our audience spent an average of $123.23 per month on fitness; in 2020, that spend is down by around 20% to $100.34 per month.
Those numbers dropped drastically this spring, when 38.72% of respondents reported doing ALL of their fitness for free, and another 20% reported spending $0-25 monthly. The number of people spending $125 or more monthly dropped from around 37% before-COVID to just 12% during the spring era of the pandemic.
We calculated the average spend in May at $45.70 monthly.
Now, we're seeing that spend has bounced back some, with 27% of respondents doing all their fitness for free. Another 20% are spending 0-$25 per month, and 18% spending $125 or more per month—suggesting people have resumed some sort of recurring gym membership, either in person, virtually, or via a hybrid model.
We calculate that the average monthly fitness spend in fall of 2020 at $61.45.
59% of consumers have paused or cancelled monthly gym memberships.
Before the pandemic, around 69% of our respondents in both the spring and fall editions of this survey reported paying a monthly fee for their gym membership or ClassPass-esque service. This time around, we asked respondents whether they'd since cancelled that membership (which we didn't ask them in May); 59% said yes.
There's more: We also asked whether respondents planned on returning to the gym (and that payment model) eventually. In May, 53% of readers expected to return to the gym eventually. Now, that number is down to 25%, and over a third of respondents (38%) said they just didn't know yet.
Yikes. This is some bad news for studios and gyms. Based on our two data points, the longer the pandemic lasts, the more uncertain fitness consumers are about safety, the industry and returning at all.
ClassPass in particular stands to suffer from a drawn-out pandemic. Readers reported using ClassPass mostly for fitness while traveling; without travel, many are cancelling ClassPass. Others are realizing that they can support their favorite studios directly by buying packages and subscriptions straight from the studio itself.
One respondent noted, "Since a lot of studios are no longer on ClassPass I've been trying to support local Chicago studios by buying individual class packages and drop-ins. I may go back to ClassPass once the pandemic dies down and if studios resume using the platform."
38% of respondents have returned to the gym—here's what they saw.
We asked you to tell us if you've returned to a gym or studio since restrictions have relaxed in various areas, and 38% of respondents said yes, while 62% of respondents have not yet returned.
Among those who returned, we heard things like the following:
"The club is clean and other members are good about sanitizing equipment and wearing masks. But working out in the mask is a challenge."
"I feel safe, but the feeling of community isn't the same b/c people have to distance and don't talk as much. Also, there are a lot less people in the studio."
"It felt eerie and I didn't enjoy it much. I felt like I had to be constantly on guard with sanitizing/using equipment/how much others did or did not keep their mask on more than usual, and the atmosphere just felt overall uncomfortable."
"My experience was very clean and "planned" in the studio. I felt comfortable and reassured sanitation was taking place."
"I felt totally safe. It feels cleaner than the grocery store."
62% have not yet returned to a gym—here's why.
Then, we followed up with people who haven't returned to a gym or studio yet. The resounding majority (70%) said they haven't returned because they don't feel safe yet.
"It does not feel entirely safe, regardless of precautions, especially for something I can do on my own."
"For everyone's safety, I want to minimize time that I spend indoors with other people who are not in my household."
"I don't fully trust my gym to take the level of precautions that I would need to feel comfortable exercising indoors and I've found alternative workout options I can complete at home that are more than adequate substitute."
"Unfortunately, I don't trust people going to the gym to follow COVID protocols."
Others reported enjoying saving time and money that they previously spent on going to gyms, and 34% reported finding an at-home routine they loved and found they can stick to (Peloton received many shout-outs in this regard).
"I can work out at home and save $200/month and time traveling to and from the gym."
"I am liking my home routine so far and am happy in the comfort of my home rather than with a mask on in a public space/gym."
"Given the limited availability (due to restricted class size and limited outdoor formats), I don't feel the cost is worth it at this point. I can do on demand and outdoor workouts on my own for now that are no cost."
66% of respondents have invested in at-home equipment.
Short answer: yes, as long as it's available. In May, 53% of respondents hadn't purchased any new at-home equipment as a result of the pandemic. Today, 66% of respondents have purchased new fitness equipment since the start of the pandemic. Of those that have, 31.7% have spent $100 or more, with 12% spending over $1500 on their home gym.
Of those who plan to invest even more funds in their at-home fitness set-up, 22% plan to spend between $100 and $500, while 28% plan to invest $500 or more. Peloton continues to be the industry leader among our readers, with many respondents sharing that they planned or hoped to buy a Peloton in the near future.
Mental health and the pandemic's effect on the fitness industry
In May, we asked people who were working out less to tell us about what activities were taking up time previously spent working out. The answers were generally positive: 25% of people reported spending that time on fun activities, 20% reported devoting more time to working, and other honorable mentions included housekeeping (essential when you're cooking almost every meal at home) and sleeping more than ever.
Today, responses to that same question overwhelmingly focused on spending more time working (58%), but what really caught our eye was the increase in mental health care. In May, only 7.5% of readers reported spending extra time on mental health activities like therapy or meditation; this fall, however, that number jumped to 19%. We interpret this as people realizing that the pandemic (and other major life obstacles) aren't going anywhere, and investing in mental health is a habit that will pay off.
We also want to note that several write-in answers from people not working out as much as they used to spoke about feeling depressed, anxious, and unmotivated. We hear you, and we're sending you virtual hugs—we've been there too. We hope you're able to seek help for yourself; you can find a therapist using Psychology Today's easy tool right here, or explore virtual options like BetterHelp and TalkSpace.
Predictions for the future of fitness
Consumers are asking the same questions we are: can all of these studios survive the pandemic and will another wave of COVID-19 lead to the permanent shuttering of more studios?
Some respondents predicted harder times ahead for studios, especially boutique studios.
"Small studios cannot exist… think it's the end of a lot of boutique fitness. Digital content will continue to get better and more personal using machine learning… most of my friends aren't going to a gym right now and appreciate the convenience of home workouts."
"Boutique fitness bubble has popped! Everyone will be selling their studios (if they haven't already)."
"I think some of the studio, high priced boutiques that only offer one type of workout may struggle."
Other readers think we'll be seeing more of the hybrid approach to membership, where gyms blend in-person classes with live streaming and on-demand options.
"I think people will stick to a hybrid schedule! Some virtual memberships, some outdoor events and some will continue to use an indoor studio Membership half the time! I think it will be very personal to each person's family views and level of comfort or even their job situation!"
"People will have a flexed approach between in-person and online."
"I think we will continue to see a hybrid approach to fitness. Many people likely doing a combination of lower impact at home workouts in combination with a couple of higher intensity training in a facility."
And finally, everyone is sick of the stereotype of a stinky, grimy gym—and they're viewing the pandemic as an opportunity for gyms to revamp and double down on sanitation practices.
"Hopefully the increased emphasis on sanitation sticks around!"
"I think gyms will continue to be cleaned and disinfected. Hopefully classes will be less packed at peak times."
"More emphasis on cleaning of equipment pre, mid and post class. It's pretty shocking to look back at how much was shared without wiping down or disinfecting or how people would leave a studio without cleaning their stuff."
Let us know!
Did this post help you get closer to achieving one of your goals?