How Running and Races Are Adapting to Pandemic Life
With most world major marathons cancelled for 2020, the running industry is reeling, and many runners are struggling to find their motivation without a goal race on the horizon. Luckily, running is not canceled, and the running industry has adapted with a slew of new pandemic-friendly running options. From virtual races to fitness challenges and app workouts, here's a look at how running is changing to suit the covid-19 times.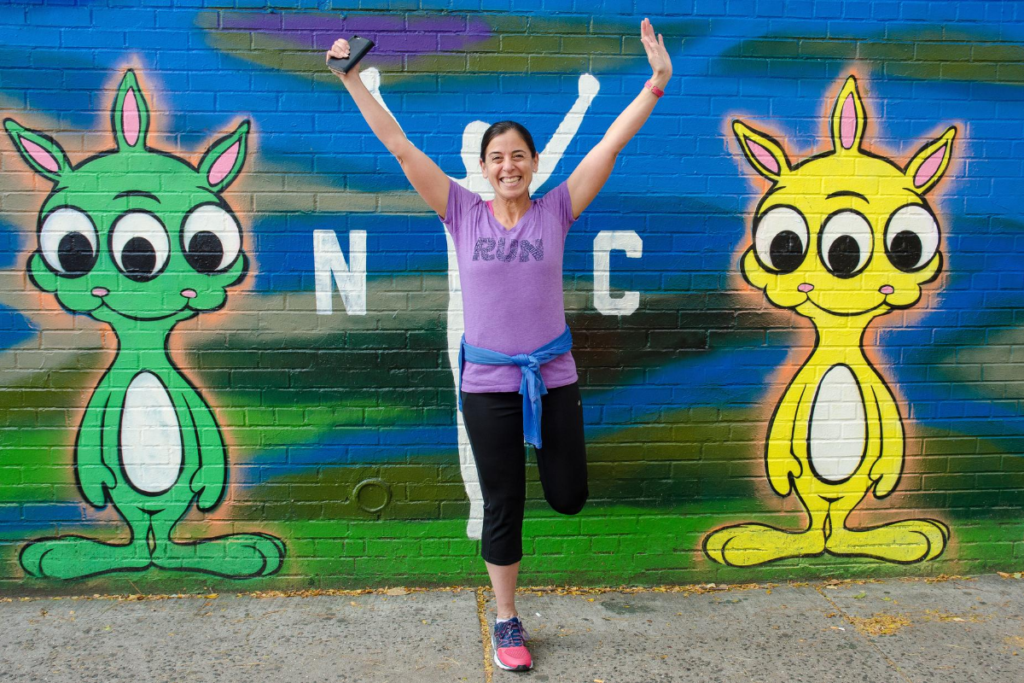 Virtual races
Virtual races have been around for a while now, but in the pandemic era, they are experiencing a new boom. After some of the biggest races in the world canceled their 2020 events—including the New York City Marathon, Boston Marathon, and Chicago Marathon—many smaller races, from 5Ks to half marathons and trail races, canceled their events as well. But some of the races are going virtual, plus new virtual theme races are popping up all over the world. 
From large, international races like the New York City Marathon to smaller charity runs like Saving the Elephants 5K and 10K, virtual races are getting more sign ups than ever before. 
Whether you want to get the coolest medal or participate in a fun themed 5K run, there is a virtual race to suit your needs. The Run with Character virtual races have creative themes ranging from Garfield's Donut Run to the Home Alone Pizza Run, and each race benefits a different charity. The Run with Character Races include creative swag like pizza medals that arrive in a pizza box. Disney also has a popular virtual race series that includes coveted Disney themed medals, and if you don't mind the higher price tag and want the bling, a Disney run may be the perfect virtual race for you. 
For the marathoners who had their hearts set on big city marathons in 2020, there are virtual options available. The New York City Marathon had already offered a virtual marathon and this year it will be the only option available. You can participate in the virtual NYC Marathon any time between Oct. 17 and Nov. 1 and the various registration options include an option to earn guaranteed entry for a future NYC Marathon. 
Other popular race series are holding virtual races as well, with the Race Rock 'n' Roll VR offering virtual training and virtual races with some of their popular Rock 'n' Roll race themes in distances from 5K up to a marathon. 
If running for a cause is more your tune, check out your favorite nonprofit organizations as many of them are now offering virtual races to help boost lower revenue and keep them afloat in this tough time. The Lone Wolf 5K benefits the Natural Resources Defense Council to help protect endangered species, and the Mental Health Run offers a 5K or 10K option and benefits the National Alliance on Mental Illness, the nation's largest grassroots mental health organization. 
Fitness challenges
In addition to virtual races, the running industry is also experiencing a new boom in virtual challenges. From Peloton points to Strava Challenges, many fitness companies are getting in on the action. Whether they create the challenges, such as the Strava Challenges in the app, or sponsor them, such as running companies sponsoring challenges in Strava, running brands are trying to stay connected with their audiences and encourage working out. There are many fitness challenges on Instagram and social media as well, with the push-up challenge an early favorite during the coronavirus shutdowns. 
Running apps
Running apps are beefing up their running connections with points systems and virtual medals for milestones to encourage runners. Strava, Nike Run Club, and Peloton all have virtual challenges and rewards, and they feature in-app training options as well. Whether you want voice coaching on your run or to challenge your fastest course times, you can do it with running apps. The Zombies, Run! App is also a popular app for beginning runners and adds a fun twist on regular runs with themed chases and a video game-esque appeal.