Three Ways to Prioritize Self-Care During Sexual Assault Awareness Month
CW: This article mentions sexual assault. If you need help, please use these resources from the National Sexual Violence Resource Center.
As a sexual assault survivor, I am incredibly passionate about raising awareness on the prevalence of sexual abuse and assault and starting discussions on how to prevent it. But y'all, if we're being honest – this work is hard. Necessary but hard.
I feel honored and even privileged to be able to stand publicly and advocate against the adversity that has hurt me in the past. I am safe now, and I am surviving and thriving – working through my PTSD from the abuse I grew up with. I feel a sense of responsibility to use my voice and my platform to raise awareness and play any part I can in preventing further sexual assault.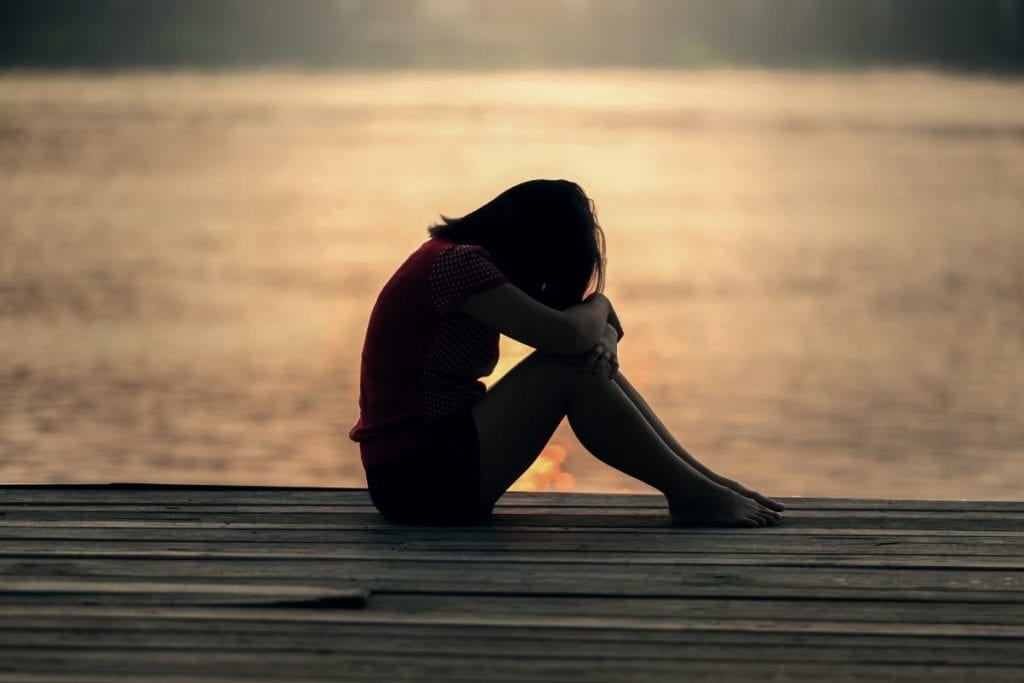 With trauma, my instinct to cope through life is to repress the memories of my past experiences with abuse and assault. However, I have learned the hard way that it isn't sustainable to run away from those experiences – you have to process them, especially if you are going to commit to recalling them in doing advocacy work. I want to commit to holding space for other survivors to process and share their own experiences if they want to – but that requires my ability to not be triggered in hearing about other instances of sexual assault. And being a supportive ally for other survivors requires that I am coming from a place of love, and not from my own place of pain. This work is beautiful and necessary, and we still have so much work to be done. So, as we continue to fight sexual assault, taking care of ourselves is necessary to ensure that our energy is sustainable.
This month, Sexual Assault Awareness Month, is an incredible campaign to encourage safe spaces for survivors to share their stories, and to create platforms to mobilize action to educate and prevent sexual assault. These stories are personal. They're important to listen to and amplify. And for survivors and my empaths out there, it can be emotionally heavy to be surrounded by even further. I wanted to share a few reminders to hold through this month.
You don't owe anyone your story
Your story is yours to share, when you feel ready. This month, you may be surrounded by others sharing their own experiences with sexual assault. If you do have past experience of your own, try not to feel pressured to reveal them if you do not feel ready. I hope that you are able to find community with other survivors to breathe through this month and thrive forward – but if engaging in these conversations doesn't feel right for you right now, that is totally okay.
Practice your *own* version of self-care—whatever that is
Take moments for YOU, just for YOU. Whatever self-care looks like for you. I feel like we're finding ourselves in a moment where "self-care" has become a commodified industry that tries to prescribe certain actions like face masks and bubble baths as the one-size-fits-all solution to take care of yourself. But no, self-care is for you to define for yourself!
Over the last couple of years, I have had moments of feeling guilty for being "bad at self-care," when in reality, for me self-care just looks different than it does for others. For me, self-care entails sleeping enough, washing my face when I wake up and go to sleep, and finding time to exercise every day to reconnect to my body and the present moment.
Know that you are not alone
Struggling with mental health, in general, can make us feel so isolated and alone. And especially as a survivor, I know that in my personal experiences I have felt gaslit to think that I was in the wrong to think that I was being harmed – making me feel even further alone. You are not alone. It is heartbreaking to realize how common sexual assault is, especially for young women today.
There are resources out there. There are communities to support you. I know it can be so scary, whether you are currently experiencing harm or beyond it, but know that your experiences are valid and you are not alone.
If you're a sexual assault survivor or want to be an ally to those who are, check out these resources from NSVRC, the National Sexual Violence Resource Center regarding Sexual Assault Awareness Month.