How to Carry an Attitude of Gratitude into Post-Pandemic Reopening
Carrying an attitude of gratitude is a daily practice many of us try to incorporate in our everyday lives. Whether you give gratitude for your body every morning, practice a gratitude ritual every afternoon, or write in a gratitude journal every night before bed, gratitude can have an impact on our attitude, happiness, health and overall well being. Here's how you can carry an attitude of gratitude into post-pandemic reopening.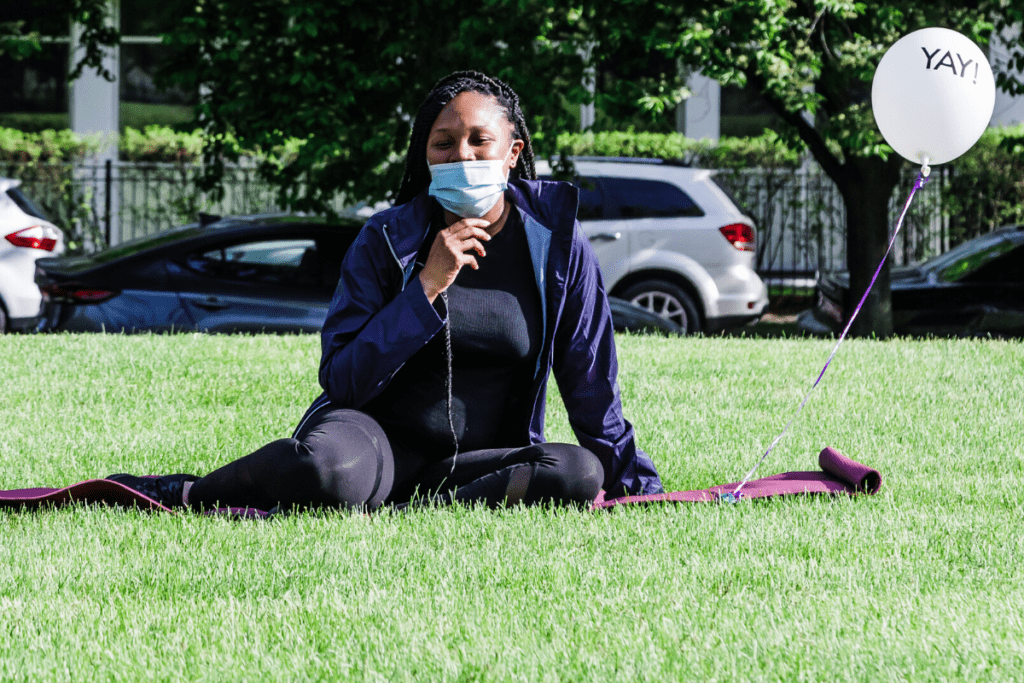 Finding gratitude by shifting your perspective
Tara Geraghty, Certified REBT Mindset Life Coach and Founder of the Grateful Connection says, "As we venture out into a new normal where things feel uncertain, a simple coping tool anyone can use is embracing an attitude of gratitude. We have a choice of how we will embrace this new season as either being grateful or resentful. Two people may have the same circumstances, but their experiences will be different simply by how they choose to think."
Geraghty further explains, if you are going back to work and have to wear a mask, you can be resentful of the fact you have to wear a mask or you can be grateful you have a job to return to. Or maybe, when you're grocery shopping, will you choose to be aggravated that you need to stay six feet apart from others or will you choose to be grateful you have the money to purchase groceries? It really comes down to your perspective.
Finding gratitude by focusing on what you're gaining
Wendy Ng, a practicing occupational therapist and a Dance and Movement Coach, reminds us to focus on the things we are gaining.
"You need to purposely focus on the little things you are gaining while your city reopens instead of the challenges of doing your daily routine with the new public health orders in place." Whether it's meeting a friend for a coffee or heading to the gym for a daily sweat session, it's all about how you view things.
Finding gratitude by sweating the small stuff
Jessica I. Morales, C.Ht. and founder of Be You Bloom recommends that we actually sweat the small stuff. Yes, you read that right, sweat the small stuff!
"Reframe how you once viewed annoying experiences. Make it a point to pay attention to the things that once bothered you and turn these into enjoyable moments. This act requires you stop and take notice of the tiniest blessings."
Morales shares a great example from her own life. "A few weeks ago, when I first returned to a restaurant, I went to the restroom. As I was washing my hands, there was a woman standing at the other end washing hers. We both looked up at the mirror and through our masks smiled with our eyes. I said, 'Isn't it great to be with people again, even if in a bathroom?' She said, 'Sure is!' It was a moment of laughter with a complete stranger I've missed so much."
Finding gratitude by reevaluating and reinventing
When venturing out of your quarantine cocoon, heck any time really, take some time to carry an attitude of gratitude. And if you are still struggling, take this advice from Hope Zvara, Yoga, Movement & Lifestyle Expert and CEO of Mother Trucker Yoga: "See this reopening as an opportunity to re-evaluate your life, your choices, and how you spend your money and time. Instead of seeing this as a new normal, see this as a way to reinvent yourself, grow and see things in a new way you would have never before."