Why You Should Have Breakfast for Dinner
As the saying goes, "Breakfast is the most important meal of the day." And while that may be true, I think we can all agree that breakfast can be the most delicious meal of the day. This begs the question: why limit breakfast to just the mornings?
If you're burnt out on making dinner decisions and don't want to order take out or reheat lunch leftovers, consider making breakfast for dinner. Here's why you should have breakfast for dinner. Plus, enjoy a few breakfast for dinner recipes that go beyond a basic bowl of cereal and simple scrambled eggs.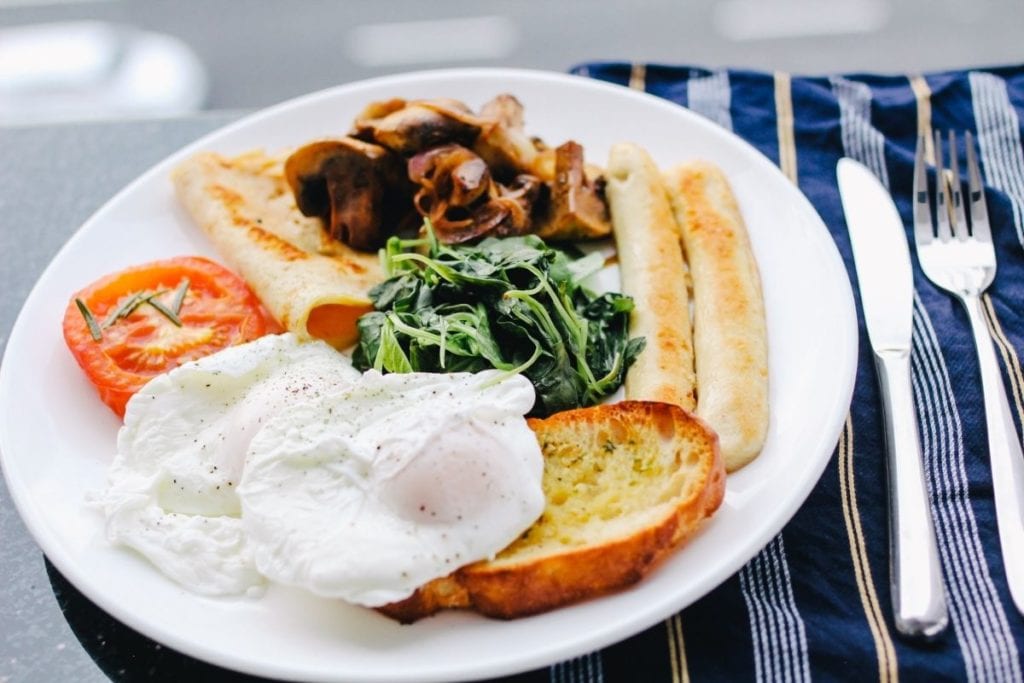 Why you should have breakfast for dinner
At its core, breakfast is a simple meal made up of a few components to give our bodies the nutrients we need to power through the day. This is why breakfast is a simple solution to the age old question, "What's for dinner?" It's a low-lift option compared to more intense and involved dinner recipes, which can also be just as delicious if you're physically, mentally and emotionally prepared. (Anyone else have a mini mental breakdown from a dinner recipe gone terribly wrong? No, just me? Okay, moving on then).

Breakfast is not only easy to make, but it can be completely adaptable to your dietary preferences and tastes. Another great thing about breakfast? Anything goes, so if you're looking to lose some leftovers in the fridge, do a kitchen raid, see what you have, and whip up breakfast for dinner. It's a total win-win.
Breakfast for dinner ideas
Chia seed pudding
Chia seeds are loaded with fiber and naturally contain Omega-3 Fatty Acids, which are anti-inflammatory. Chia seeds are also pretty flavorless, which makes them incredibly versatile. Sprinkle on top of a bowl of oatmeal for a crunchy addition or make homemade chia seed pudding. Need some kitchen inspiration? Check out this easy chia seed recipe and four delicious ways to dress it up for dinner.
Eggs
If you're a fan of eggs, you're in luck. Eggs are a natural source of melatonin, which can aid in a restful night's sleep. Colleen Christensen, RD, says eggs also contain choline.
"Choline is an essential nutrient for our bodies meaning that we can't make it ourselves, we must consume it from foods. [Choline] has been linked to a variety of important biological functions such as mood, memory and muscle control. Be sure to eat the full egg as many of the nutrients, such as choline, are found in the yolk!"
Whether you enjoy them boiled, over easy or scrambled, eggs are an egg-cellent breakfast option for dinner. Personally, I love two eggs served with a handful of spinach, 1-2 slides of sugar-free bacon (my favorite is Pederson's Farms) and 1-2 slices of grain-free Artisan bread topped with a few slices of avocado. You can also bake up an egg frittata or quiche if you're feelin fancy.
Oatmeal
If you are used to enjoying overnight oats for breakfast, consider overnight oats (err, all day oats) for dinner with a bowl of homemade oatmeal. Similar to chia seed pudding, oatmeal can be dressed up anyway you like. Personally, I enjoy a half cup of gluten-free oatmeal mixed with 1-2 scoops of collagen, 1-2 scoops of nut butter, ½ banana and a dash or two of ceylon cinnamon.
Got an evening sweet tooth? Add a spoonful of homemade jam or jelly or a pinch or two of cacao nibs for the ultimate sweet treat.
Protein pancakes or waffles
Pancakes may be synonymous with Sunday brunch, but what's life without whimsy? Whip up a sweet stack for dinner with this recipe for Protein Pumpkin Pancakes or if you prefer waffles over flapjacks, make a plate of protein packed waffles instead. This is a great dish to add leftovers too. Add a leftover grilled chicken breast and a drizzle of maple syrup for a classic plate of chicken and waffles, or go green with a microgreen salad served on top.
Quinoa
Quinoa may be most commonly considered a lunch or dinner staple, but it can also be transformed into a dinnertime delight. Use it to create a breakfast bowl, a breakfast burrito, a breakfast parfait, quinoa muffins or as a base for oatmeal. Quinoa is also a complete protein all on its own, so if you're looking for a plant-based option to refuel after your evening workout, consider quinoa. Check out some of these easy quinoa recipes.
Smoothie
Busy evening and no time to cook? Swap dinner for a breakfast smoothie instead. Include either a scoop or two plant-based protein, coconut water or a plant-based milk, fruit, a quality fat, and some veggies for a complete breakfast for dinner meal, which can be enjoyed on the go no matter where your evening takes you.
Need some smoothie inspiration? Try this Sweet Potato Smoothie recipe.
Sweet potato hash
Sweet potatoes are a complex carbohydrate, so they break down slowly in your body, which leads to less blood sugar spikes, especially when they are paired with a quality fat like avocado or nut butter. Whip up a sweet potato hash with whatever vegetables you have on hand. Some great options include onions, mushrooms and spinach. Top with an egg or sausage patties and enjoy!

Want some more breakfast for dinner inspiration? Here are what four real-life nutritionists eat for breakfast, which can easily be enjoyed for dinnertime too!

Breakfast for dinner doesn't have to be complicated. Simply channel your culinary creativity and make a breakfast for dinner masterpiece that you and your tastebuds will enjoy.