6 Ways to Make Packing Your Lunch Fun Again
Packing lunches can be challenging, which makes buying lunch out extra appealing. But whether you budget for lunch outings or not, dining out for lunch can really add up.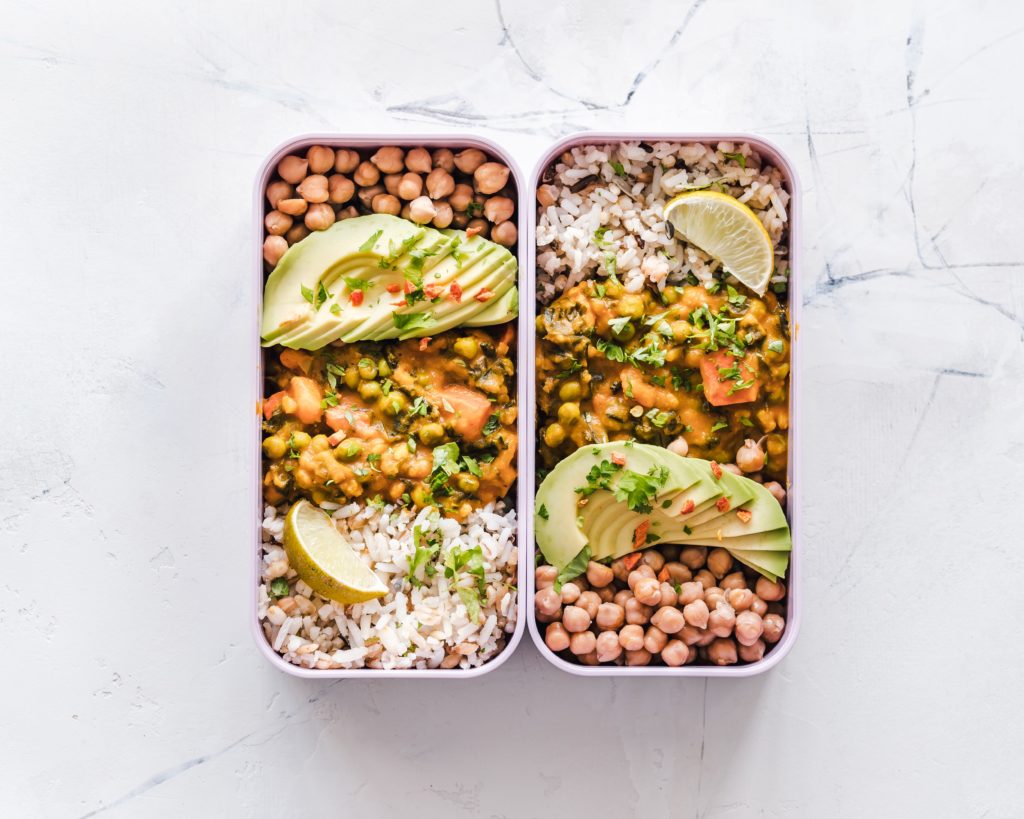 Don't ditch the idea of making a meal for your office lunch; instead, get creative and make packing your lunch fun again with these six tips.
#1 Buy a fun lunch box
If you bring your lunch to work and just carelessly toss it in your backpack, gym bag or purse, you may have fallen victim to a spilled lunchtime salad. Since no one likes lettuce leaves in their planner, purchase yourself a cute lunch box. Looking forward to lunch is easy when you have a fun lunchbox to dive into. You can also choose other sustainable packaging options like these.
#2 Get creative
Tired of traditional sandwiches? Ditch boring bread slices and whip up a batch of homemade waffles instead. Whether you prefer peanut butter and jelly, turkey or a plant-based option, two small waffles can turn the most boring pieces of bread into a super fun treat. Simply make your sandwich like you normally would then gently press it in a waffle iron until it's nice and toasty. You can also grab a tortilla wrap or collard green instead of bread slices. 
You can even get creative with the same ingredients, but using them in a different way. For example, Victoria Cohen, blogger of Almonds and Asana, recommends changing it up by using the same ingredients you would use for a wrap and turning them into a salad instead. You can even use your sandwich ingredients and transform them into a quinoa bowl then top it with different dressings, cheese and herbs for a variety of flavor combinations your tastebuds (and stomach) will enjoy.
Not a lunch person? Cohen says, "If you aren't a standard lunch kind of person, pack snacks that will fill you up such as a caprese salad, a few slices of prosciutto, a cup of roasted almonds, sweet potato fries and leftover sautéed kale."
#3 Love your leftovers
Looking for a way to repurpose your dinner leftovers? Elevate them in tomorrow's afternoon lunch.
Cohen says, "As someone who is always on a mission to reduce food waste, one lunch tip is to turn your leftovers into a salad. It's surprisingly simple. Start with leafy greens like spinach or arugula, add any leftover protein or roasted veggies, top with some fresh herbs like basil or cilantro along with any nuts or seeds you have on hand then dress with olive oil and lemon juice." Yum!
#4 Pick a theme
A meal (or anything for that matter) is always way more fun when there is a theme involved, am I right? When it comes to making lunch fun again, pick a theme. For instance, focus on cuisine like Asian Fusion, Chinese, Indian, Italian, Jamaican, Japanese, Mediterranean, Mexican or Thai. You can even focus on plant-based meal options 1-2 days a week.

You can also plan themes around presentation. Take kabobs for instance, because let's be real, there's just something about a small wooden skewer that makes any meal feel like a party. Pack your skewers with your favorite vegetables or meats and pack a homemade dipping sauce. Looking for a sweet treat? Pack some skewer sticks with fresh fruit slices and a melted chocolate dip. Let's get this lunchtime party started!
#5 Plan a picnic potluck
At aSweatLife, we believe everything is more fun with friends and that includes meal times. If you have office coworkers or friends who work near your office, plan an outdoor picnic and have everyone bring a dish to pass. Even if it's inclement weather, you and your coworkers can still plan an indoor potluck. Need some dish ideas? Take a look at our arsenal of recipes.
#6 Surprise yourself
Remember when your mom would pack you a nice note on the first day of school? Ahh, those were the days. Well, why not do that for yourself? Put together a handful of nice notes for yourself then place them in a jar. When it comes time to pack your lunch, grab an encouraging note from your jar and include it in your brand new lunchbox. Whether you write down something nice about yourself, a word of motivation or encouragement, you never know, you could just make your day!
Packing a lunch doesn't have to be boring. Use these six tips and make packing your lunch fun again.