aSweatLife's Free Digital Workout Schedule for the Week of August 10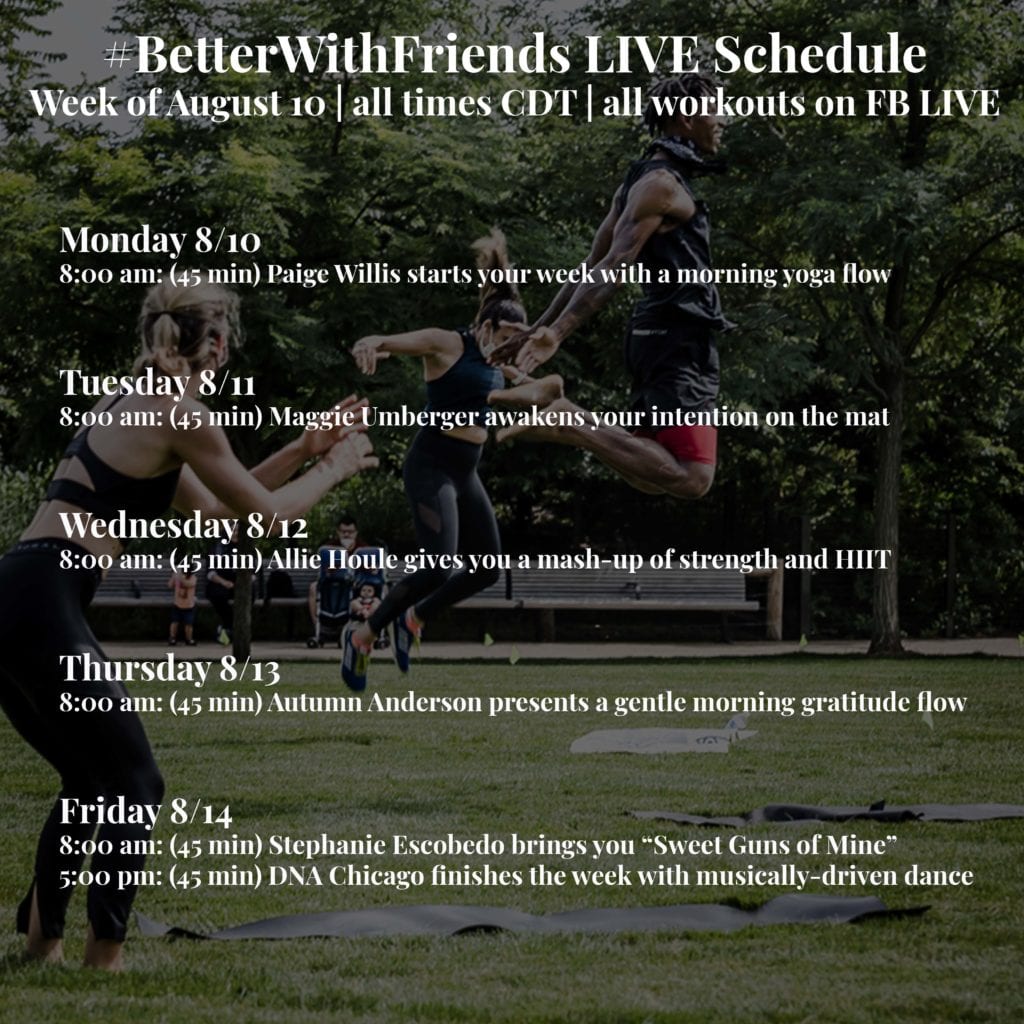 We're in month six (6!!!) of digital content and we're committed to giving you a little bit of everything you need. This week, expect some yoga to start your mornings with gratitude, some dance to wake up your soul, and some strength for picking up heavy things.
This week is stacked with fit pros and trainers to you'll love who will bring you lots of ways to move on Facebook LIVE.
And if you're in chicago and have a hankering for something IRL in #Chicago, safely mask up for pay-what-you-can workouts with Gideon Akande at Maggie Daley Park Monday, Wednesday and Friday at 6 pm.
Here's your digital workouts schedule
Remember – all of these workouts will take place on aSweatLife's Facebook LIVE and all the times listed at Central.
Monday 8/10:
8 am: Paige Willis starts your week with a morning yoga flow
Tuesday 8/11:
8 am: Maggie Umberger awakens your intention on the mat
Wednesday 8/12
8 am: Allie Houle gives you a mash-up of strength and HIIT
Thursday 8/13
8 am: Autumn Anderson presents a gentle morning gratitude flow
Friday 8/14
8 am: Stephanie Escobedo brings you Sweet Guns of Mine" – a 30-minute straight strength training class broken up into two circuits.
5 pm: Dance your butt off with DNA Chicago No sets. No reps. Just a fun beat and non-stop movement.