Your Digital Workouts for the Week of July 27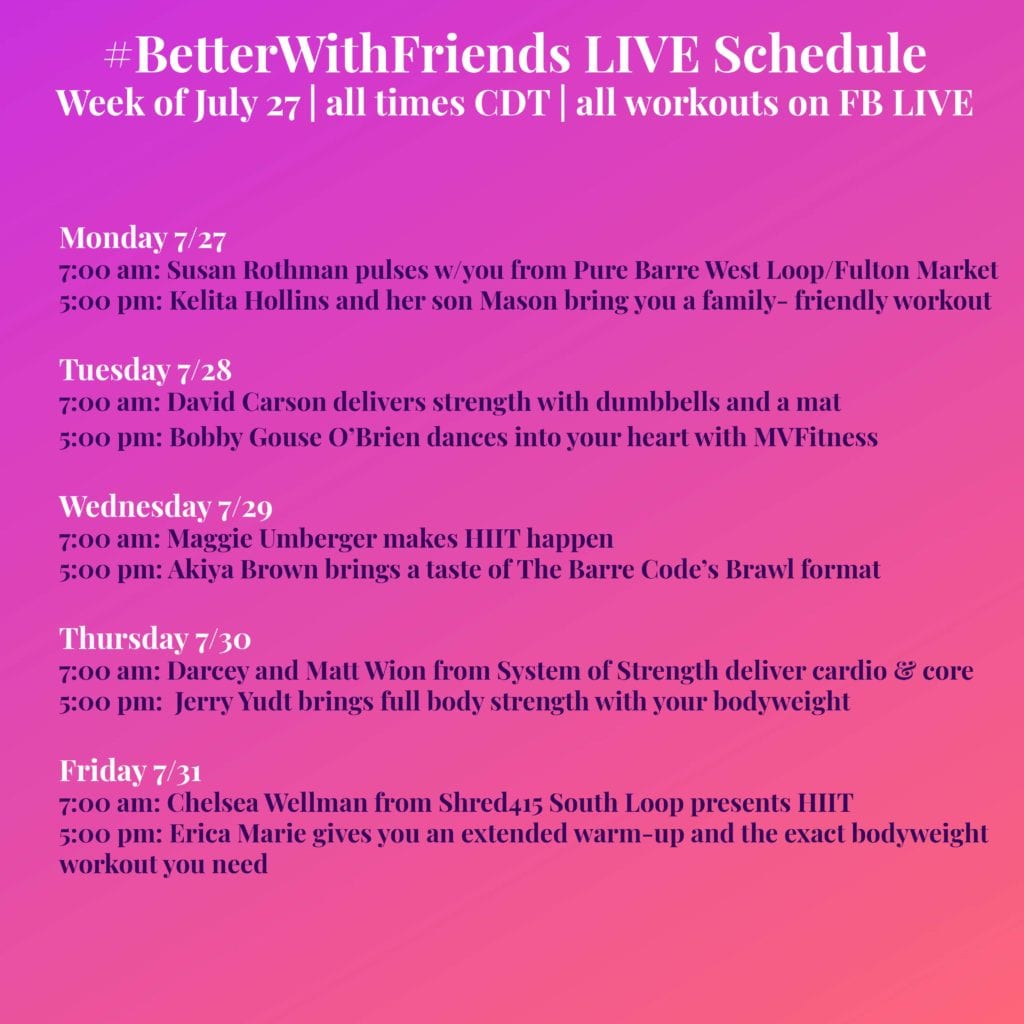 All week, we were hard at work bringing a socially-distanced #SweatworkingWeek to life. Weren't there? We streamed it so you could feel like you were.
And as we spring back into regularly-scheduled action, we're bringing you a week of workouts from our stockpile of workout content on Facebook Live. These sweat-sessions have previously aired, but we can assure you that you'll love every second.
Here's what we're sweating to this week
We're bringing back some of the greatest hits from our months of sweating solo a home, but together online. You'll be able to take on workouts you may have missed and you'll also have a chance to try a sweat-session again to see how you feel this time around.
Monday 7/27
Tuesday 7/28
Wednesday 7/29
Thursday 7/30
Friday 7/31
Let us know!
Did this post help you get closer to achieving one of your goals?