The Importance of Boring Self Care – And How to Practice It
This week on asweatlife.com, in honor of World Mental Health Day on October 10  we're talking about mental health to raise awareness of the issues we all face and lessen the stigma of discussing mental health openly. We believe #everythingisbetterwithfriends, and we encourage you to be open to discussing mental health with yours —  and if you need to talk to someone right now, you can dial 1-800-273-8255 to reach the National Suicide Prevention Hotline.
We tend to think that "self care" and "treat yourself" mean the same thing, conjuring images of bubble baths, massages, and spa treatments. Let's face it, as great as it is to treat yourself from time to time, busy schedules and tight budgets can make it hard to do on the regular.
A new trend is focusing on boring self care – behind the scenes activities that help us manage those crazy schedules and maintain our mental health. I took to Instagram to explore the hashtag #boringselfcare created by illustrator Hannah Daisy, a mental health activist who brings to light the importance of talking about mental health and incorporating small, "boring" activities to maintain it. Here are some of my favorite ideas to practice boring self care.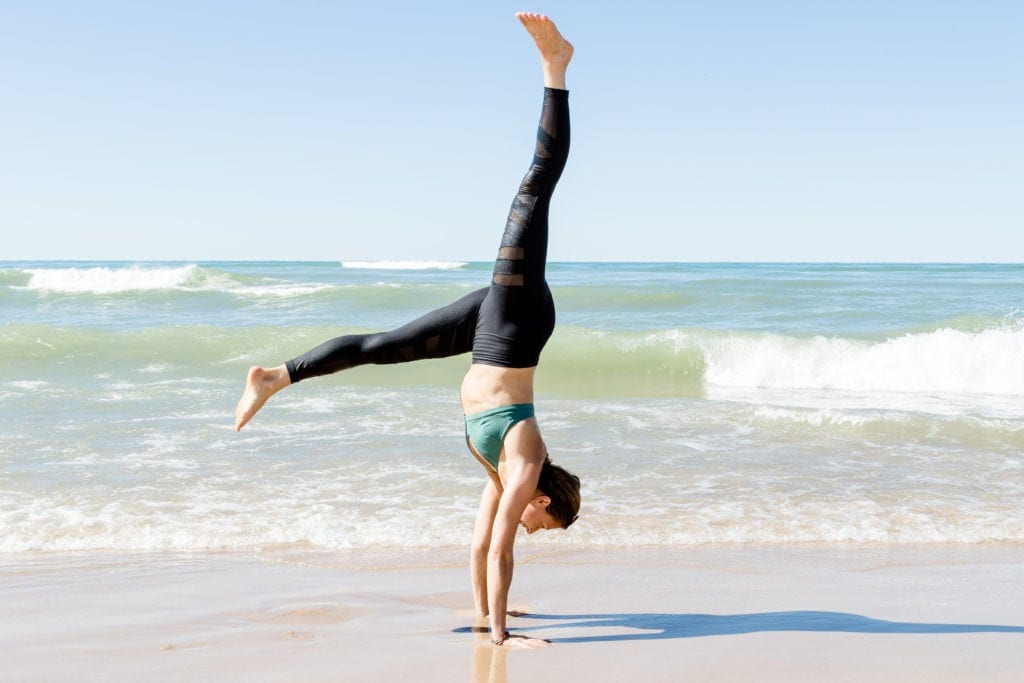 Open a window
Research shows that going outside helps with mood, concentration, and stress relief. Ever been cooped up at home all day only to realize around 4pm that you haven't been outside? It doesn't feel great, especially if you realize you're missing out on a beautiful day. Next time you're gearing up for a productive work from home day or to knock out some chores around the house, go ahead and open the window before you get started. This will let fresh air circulate around and make you feel a thousand times better. Bonus points if you can actually go outside.
Work out
ICYMI: we love to get our sweat on here at aSweatLife. Getting in a workout is one of the best things you can do to promote mental health, with benefits ranging from better sleep to stress relief to improved mood. In fact, some psychologists swear by conducting psychotherapy sessions while walking for even greater benefits to mental health. So if you're looking to improve your self care routine, get moving!
Eat something healthy
As of last month, Merriam-Webster officially added the word "hangry" to the dictionary, totally proving that hangriness is real. Fueling your body with a healthy meal is one of the best ways to instantly improve your mood and promote mental and physical health. Need recipe inspo? Look no further.
Drink water
It's no secret that drinking water is incredibly important for our health and yet so many people don't drink enough. Once you're in the habit of properly hydrating, your body and mood will let you know when you haven't. Check out these tips to get you started drinking more water.
Practice sleep hygiene
When trying to work a full time job, get in a workout, and maintain a social life, it can feel like there aren't enough hours in the day and sleep can be the first thing to go, we get it. But sleep deprivation can lead to all kinds of mental health problems including depression and anxiety. Check out these changes you can make to improve your sleep hygiene and get in a healthy sleep routine.
Reconnect with your hobby
So often, we can fall into an endless routine of working our nine to fives and plopping down on the couch the second we get home, only to binge watch the same show we've seen a thousand times. When we get into this slump, we can let our hobbies fall by the wayside and abandon the activity that lights us on fire. Find the thing you love and make sure to make it a part of your life, even if it means you have to go a few days without rewatching The Office.
Show yourself compassion
Self care isn't always easy, and when dealing with mental health challenges, seemingly mundane activities can be a serious undertaking. So start slow. Maybe your kitchen is a mess and all you can bring yourself to do is wash one plate, but hey! That's one less plate you'll need to wash later. Give yourself credit for incorporating boring self care into your routine and make it a priority.