Grieving the Loss of Normalcy During COVID-19
There is a discomfort that arises when your expectations don't match up with reality; a hard-to-label sense of overwhelm that takes over us as we realize this time in our lives isn't going to pan out the way we expected. An article from the Harvard Business Review explains that feeling of discomfort as grief. Right now, we are all grieving a loss in some way – the loss of normalcy in our lives and our society, the loss of connection, the loss of financial security, and the loss of a predictable future.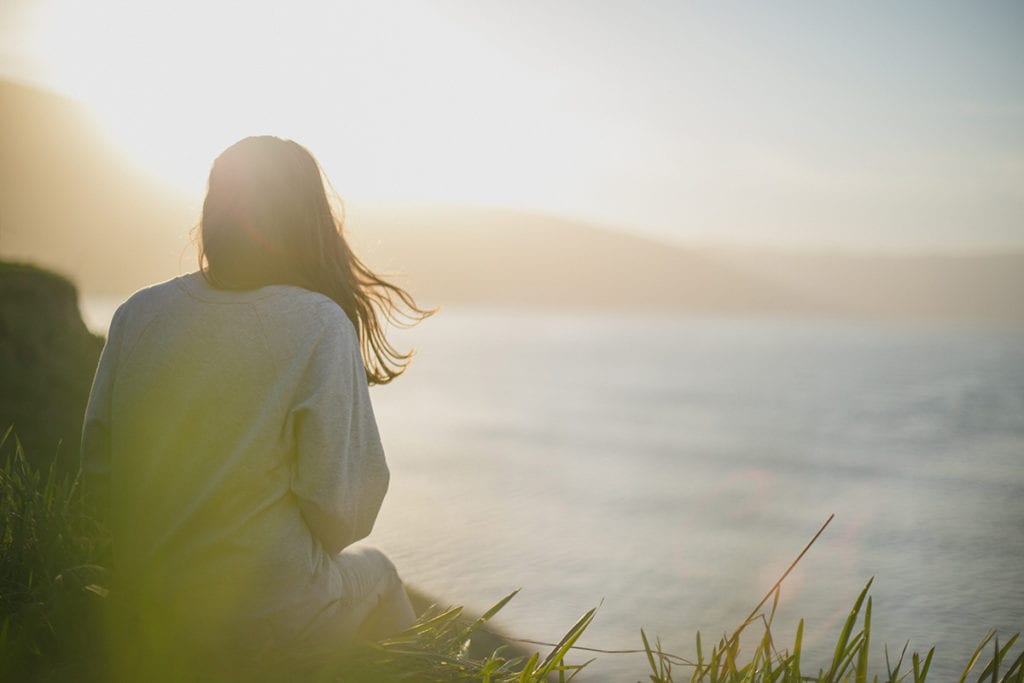 Collectively and individually, we are mourning the loss of what we expected for this time in our lives. From our day-to-day routines that have been shattered to expectations of monumental moments in our lives we've been imagining for years, to everything in between like birthday parties, vacation plans, bachelorette parties, baby showers, canceled business opportunities … the list goes on.
It is OKAY to be overwhelmed right now. It is OKAY to be upset by this loss. "Though grief is difficult, it helps to recognize that it's natural and useful," says Bonanno, PhD, a psychologist who heads the Loss, Trauma, and Emotion Lab at Teachers College, Columbia University. And there are steps you can take to navigate the grieving process in a way that positively enables you to come out the other end stronger, less stressed, and more grounded than before.
Here are four steps to cope with this loss of normalcy.
Step 1: Allow yourself to feel
Allow yourself to be angry, sad, disappointed, scared, upset, frustrated. Here's the thing… we are human. We are meant to feel. So be gentle with yourself in these unprecedented times. There's no right or wrong way to react to everything going on. Give yourself permission to fully connect and engage with your emotions instead of trying to immediately kick them out. Don't worry, we'll talk about ways to "release" all of these emotions in a bit, but for now, try to simply immerse yourself in the present moment and observe anything that comes up for you – no shame, no guilt, no judgment.
Step 2: Put your feelings into words
The New York Times recently published an article on the powerful psychological benefits of putting your feelings into words. Yes, when you're in a state of distress, talking about your negative feelings can seem counterproductive, but "in reality, your brain and body get a lot out of talking." The main goal is to release all of the overwhelming feelings that come from grieving a loss.
Other effective ways to do this include journaling it out, or you can try one of my personal favorites, the sticky-note exercise. This works great when my brain is going a million miles a minute and I'm having a hard time even labeling what I'm actually feeling.
Here's how you do it: dig out that stack of sticky notes from the back of your junk drawer, grab a pen, and put on your moodiest Spotify playlist. Write down every and any emotion that pops into your head (one word or phrase per sticky note) and stick them right up on the wall as you go. By the end, you'll have created a collage of emotions. There's only one rule: no filtering!
Step 3: Reconnect with mind, body, and soul
Grieving can be physically and emotionally draining to the point where we start to feel disconnected from ourselves and those around us. Step three is all about taking empowered action to reconnect from within.
Not sure how to do this? Check out these strategies. You can also use grounding techniques which engage one or more of your five senses to help bring you back to the present moment. A few of my favorites include blasting music and dancing around my kitchen (cue T Swift), grabbing some popcorn and laughing my booty off with a Netflix comedy special, and playing tag outside with my two-year-old niece.
Step 4: Gratitude
This is probably the hardest and most important step for two reasons. We've all heard about the importance of gratitude and the immense impact a gratitude practice can have on our wellbeing, but it can be really freaking hard to get in a mindset of gratitude when you're grieving (or, you know, in the midst of a global pandemic). There's also a sense of guilt and shame that can take over us when we know others are struggling to feed their families or fighting for their lives. It's that voice in the back of your head saying: who am I to feel happy in a time like this?
So here's the key thing to remember for this step: your feelings aren't mutually exclusive. It's important to understand that you can feel both sadness and gratitude at the same time. Once you allow yourself to be in a state of mourning while also being in a state of gratitude for what you have, the guilt and shame start to dissipate, and the healing process begins.
Hang in there, have faith, and stay strong. To quote Christopher Robin (I think I've been quarantined with a toddler for too long…), "You are braver than you believe, stronger than you seem, and smarter than you think."